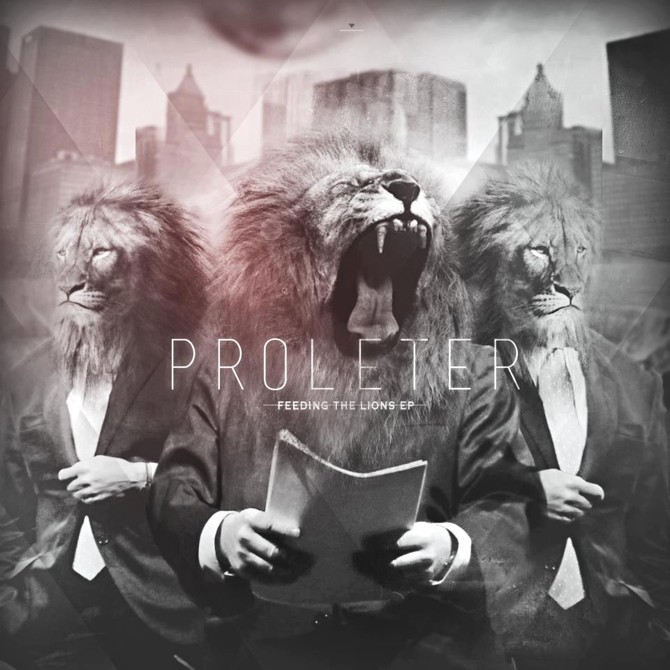 Interview of  ProleteR, french instrumental hip-hop producer.
Who is the guy behind Proleter ? Why did you choose this name ?
Well, I'm ProleteR ("proletarian" in French), I'm a 30 y.o. instrumental hip-hop producer. I make a living working at a factory, and I'm spending most of my spare time besides work making music. I'm originally a musician (guitar player), I played with a lot of different bands before moving to music production. The ProleteR project was born 4 years ago, I launched it because I had an old dream to make an abstract hip-hop release. I chose this name because I think it fits well myself and my current situation. I didn't choose it because of its political meaning, only for its popular meaning here in France. A "prolo" (proletarian) is a folk from the lower class, a kind of a galley slave…
What can we find in your head ?
In my head? Well, eeee… a big mess haha. More seriously, you'd find a free mind and a lot of music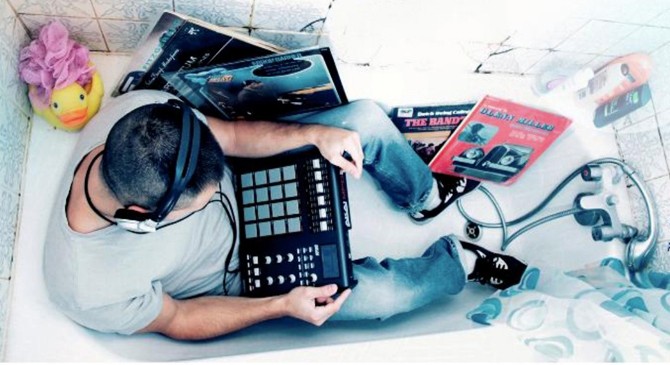 How did you become a beatmaker ?
I started music at a very young age : around 8, I was already drumming on my dad's old Pearl kit, but I moved swiftly to guitar. I'm a self-taught, I learned playing over my discs. I started playing on stage around 12, and I didn't stop until 20, playing with various bands in my neighborhood around Toulouse city.
I started to fall into production around 19-20 : I was fed up with guitar, I felt like I had done my time in rock. Kinda felt bored, and I wanted to explore new musical landscapes. I was listening to more and more electronic and trip-hop, and I started playing with sounds with an old keyboard and a recorder. Then I went to Strasbourg, and I met a few MC's in college : that's where I really fell into hip-hop and production. I took a huge blow : as a musician, I discovered a completely new way of making music, and I found that fascinating. To make it short, I caught the hip-hop virus and I fell into it 300%.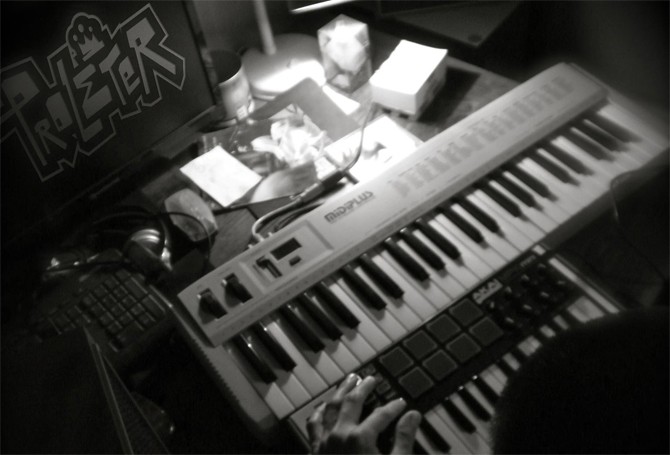 Can you describe your style ?
I'd say I like to make music with a positive energy, lively, with strong melodies I'm sampling from jazz, charleston or soul, and with a strong hip-hop's rhythmic bounce.
What's your process of creation ? Where did you find ideas for new songs ?
To create music, I need raw material, which means vinyl samples : it all starts in a disc shop, a flea market, a thrift shop… I listen to the vinyls very carefully and I sample what's catching my ear. When it's in my sampler, I start trying multiple combinations with my day's harvest, I chop the sample, manipulate it, play with the pads, put a quick beat, a bassline, and generally that's where in the process that samples reveal themselves as killing or as a disappointment. I'm inspired by quite anything I listen to, my influences reach much broader genres than *-hop. When I'm working intensively on a track, my best mixing ideas often come up when I'm getting to bed.
Give us few artists you like.
It's very hard to come up with a short list of my influences : rock, EDM, hip-hop of course, reggae, jazz… there are so many genius artists, from Duke Ellington, to Curtis Mayfield, Nas, DJ Premier, Kanye West, the Beatles, Danger Mouse, Boyz NOize…. I'd add that the two founding albums for me (and for a lot of other producers) – which made me want to make abstract hip-hop myself – are Entroducing by DJ Sahdow and Deadringer by RjD2. Two major classics.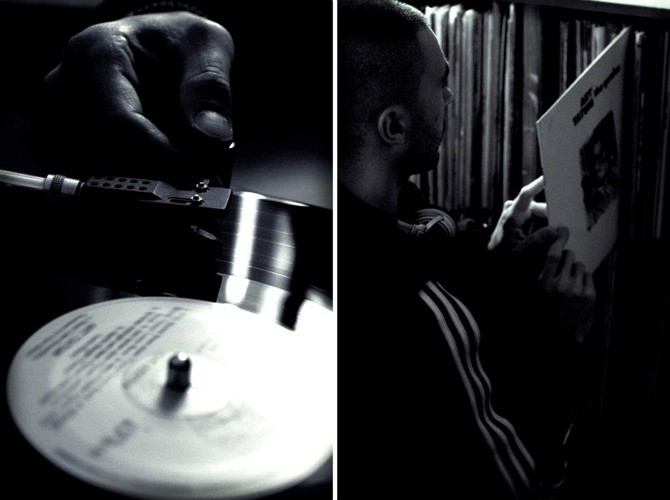 In which place would you prefer to spend the afternoon ?
Anywhere but at the factory lol
Do you have current projects or plans for the future ?
My current objective is to do as much gigs as I can until the end of this year. My live beatmaking set is becoming really solid, and I'm having more and more pleasure doing it. I really think it's time for me to shift up a gear on the live part on my project ;) Besides, I'm flying to Athens for two gigs in a few weeks (July 3rd and 4th) : it's gonna be my first live set abroad, and I'm really excited about it. And I'm doing two gigs this week in Paris.
On top of this, I'd like to do more featurings with singers and MCs. I have a few proposals already, but I'm still waiting for a click, for a killing voice. I found a Scottish Selah Sue-type talent who's preparing two featurings on my beats. Nothing's done yet, so I prefer not to reveal too much details about it… (to be continued)
What are you going to do after having answered to this final question ?
After this interview, I'll get a good beer, and forget about ProleteR for the evening. Because I'm currently having more intimacy with my sampler that with my girlfriend.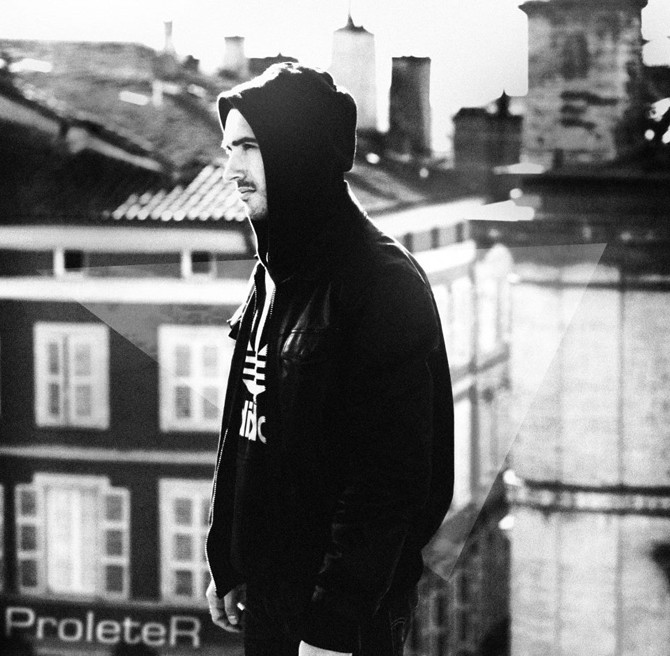 + soundcloud.com/proleter-beatmaker