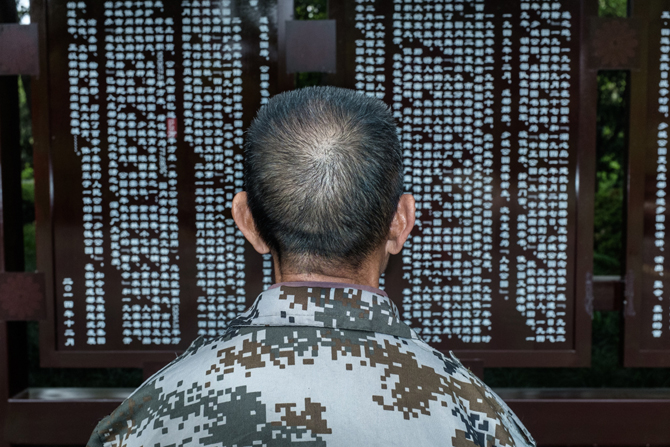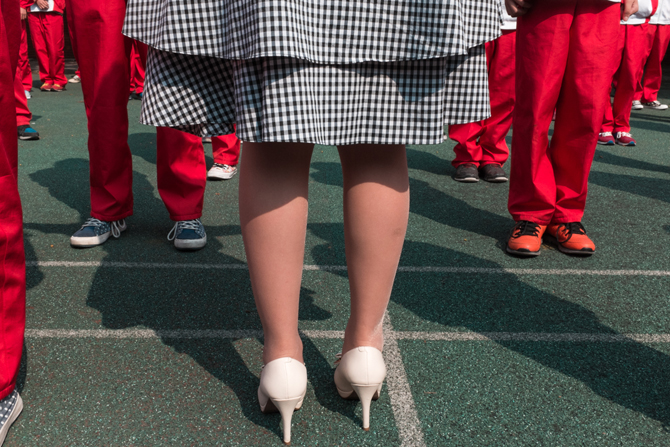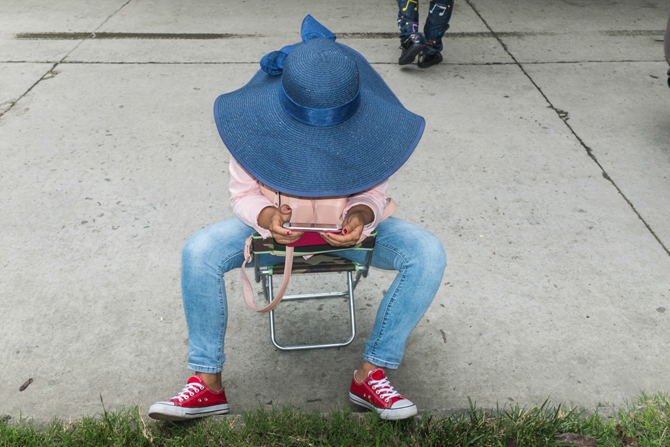 Interview with the English photographer, Larry Hallegua.
What's the background of these 2 images?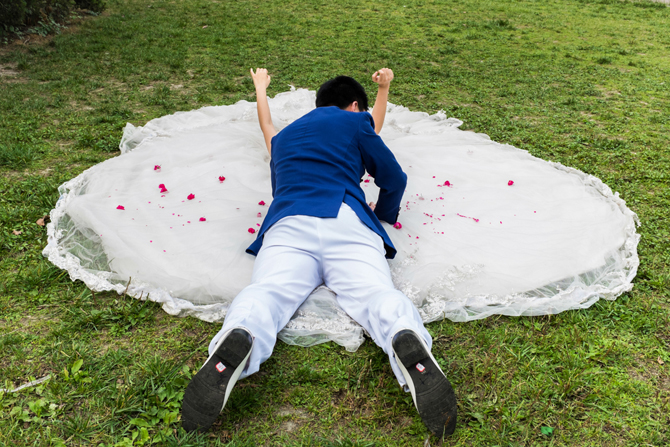 This photo was taken in Chengdu in China in a big park near where I was living. The park would often have couples dressed up in their wedding outfits, having their photos taken by professional local photographers. I would walk around the park and try to snap candid shots in between their shoots. Most of the time, the results weren't particularly interesting, but on this occasion I was able to get in quite close during a moment where they had to re-position themselves as instructed by their hired photographer. I took about 3 or 4 quick shots and then bowed out as the photographer stood ready to continue his shoot. I was lucky that one of the shots caught them in a rather funny/awkward position. To me, it looks as if the groom's trying to rescue his bride from some type of drain that she's been sucked into, and the petals, her sprayed blood! :) A gruesome still from a horror movie maybe, not a genre that usually interests me, however, it was the first thing I thought of.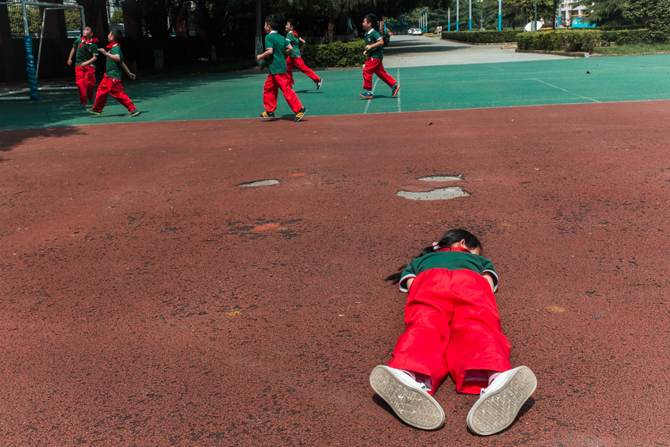 Also taken in Chengdu, this candid moment was shot in the play area at the private high school where I was teaching English. I often had my camera on me at work, no-one seemed to mind or ever said anything, but it was difficult to take close shots without people changing their behaviour because of my presence, although this was sometimes less so with the kids. But generally speaking I tried to shoot quickly, unless I needed to hang around and work a scene a lot. Adults either thought I was strange or were positive, and the kids would either ignore me, run toward me, or consider me odd. I taught primary level, grades 3,4 and 5, nearly 900 kids a week, with an average class of 45-50 students. Classrooms were long rooms, with a long big blackboard on a raised platform at the front, and an overhead projector with pull down screen for laptop use. Assembly took place in the morning, outside in this play area when the weather was good, and consisted of exercises, music with choreographed dancing, and speeches. I can't tell you what's happening in this actual scene, it was during breaktime, other than that, I'm not sure myself.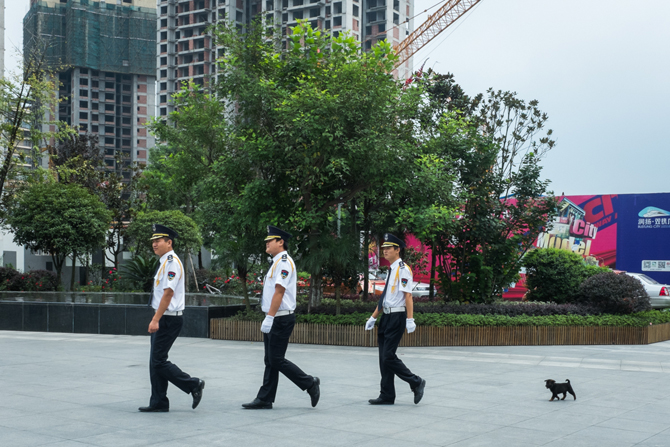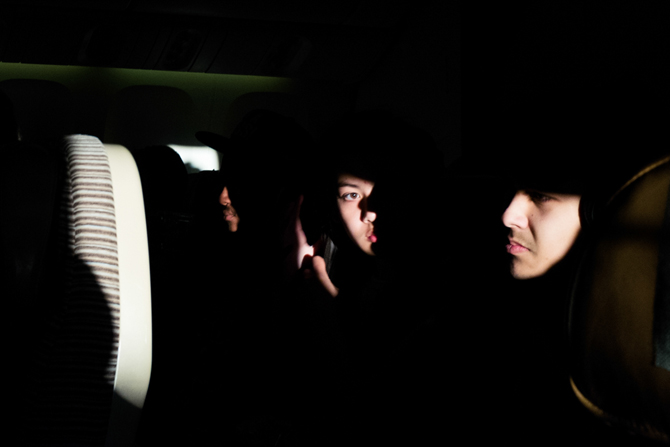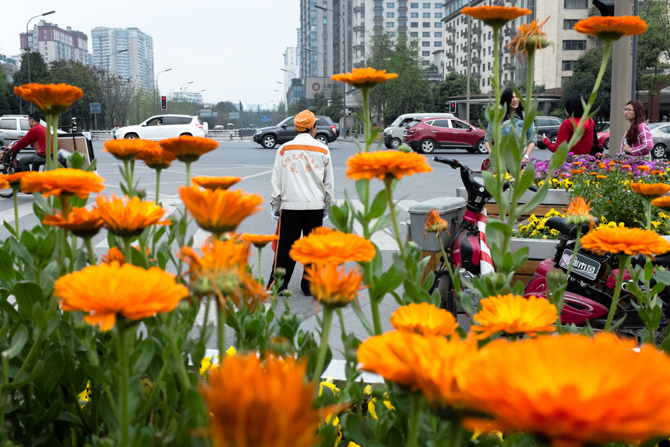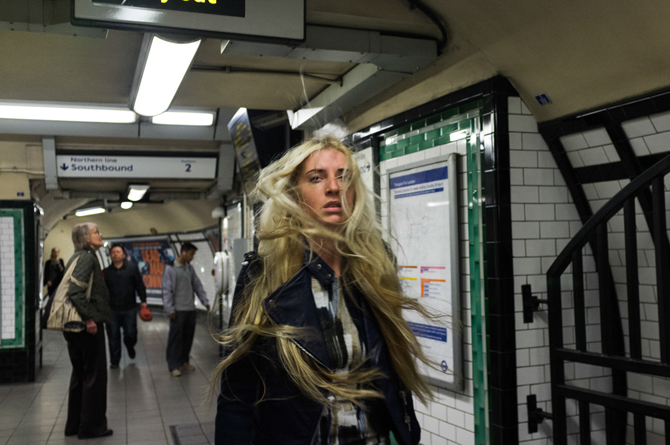 Where and when were you born and where are you right now?
I was born in London, England a long time ago in a galaxy far far away. (A hint!)
Right now I'm in Bangkok, Thailand, sitting in my apartment, typing this on my laptop.
Where do you wander to shoot?
Anywhere, mainly outside, indoors is harder for me as I have less freedom with my camera as there's less light. I don't enjoy shooting with a flash indoors, and it's often not possible.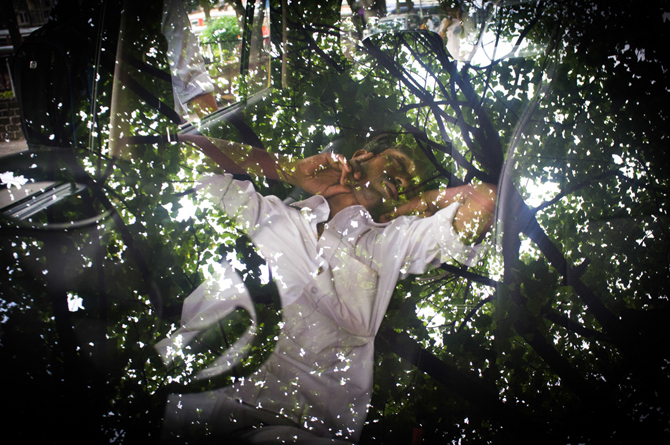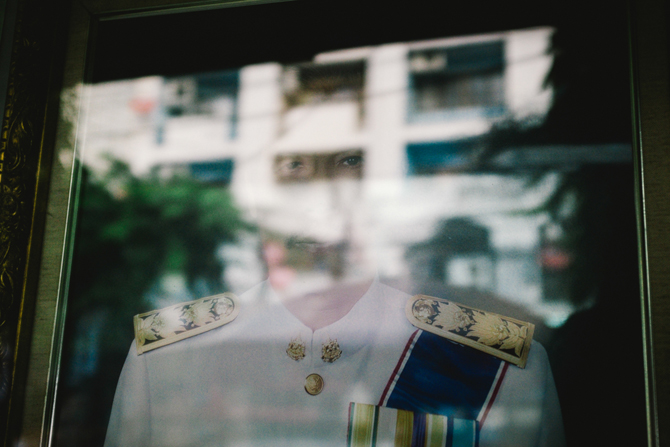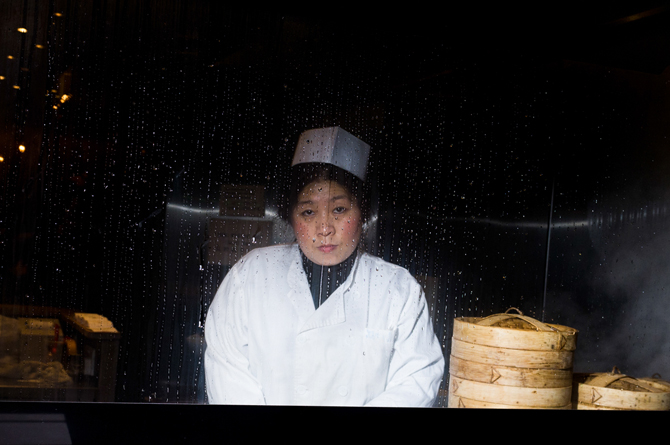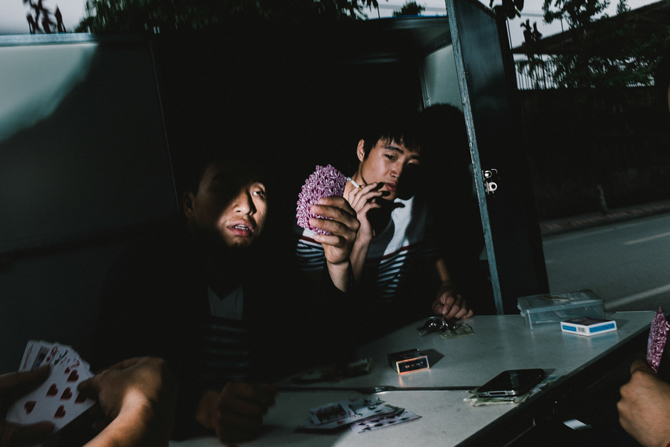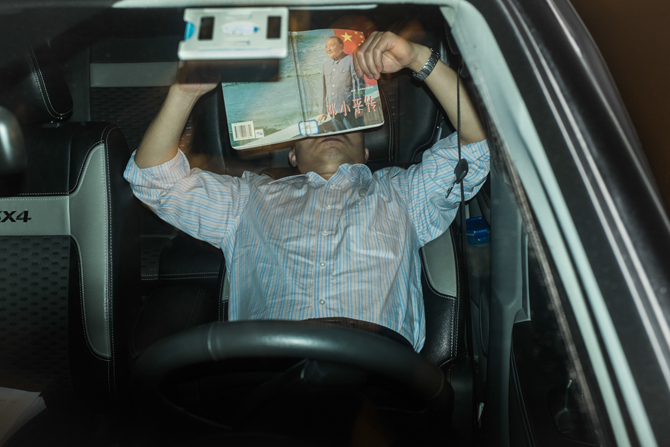 Give us 1 movie and 1 book you like
Movie: Bright Lights – a documentary on the relationship between the late Carrie Fisher and Debbie Reynolds.
Book: CJ Crosland – Playing with Perception. More info CJ Crosland Photography
What do you try to capture in your photos?
Something interesting that touches someone's emotions a little or a lot, hopefully the latter, but that is hard to do.
What camera(s) do you use?
Fuji x100s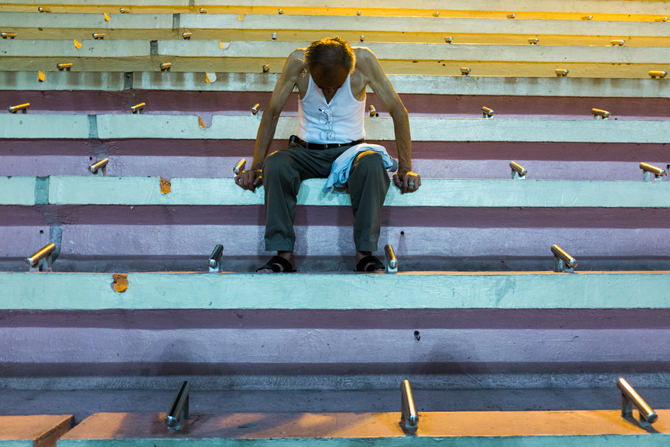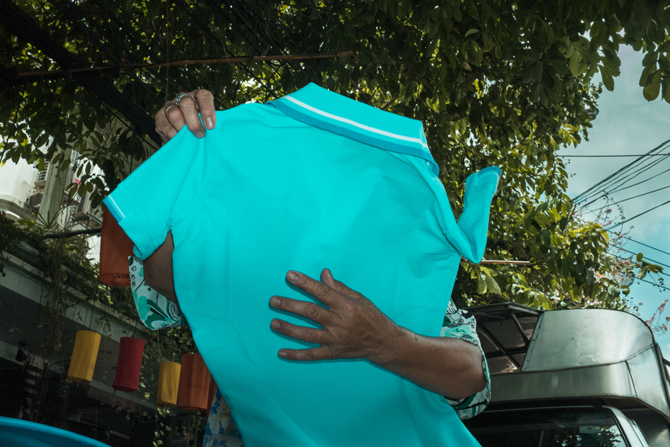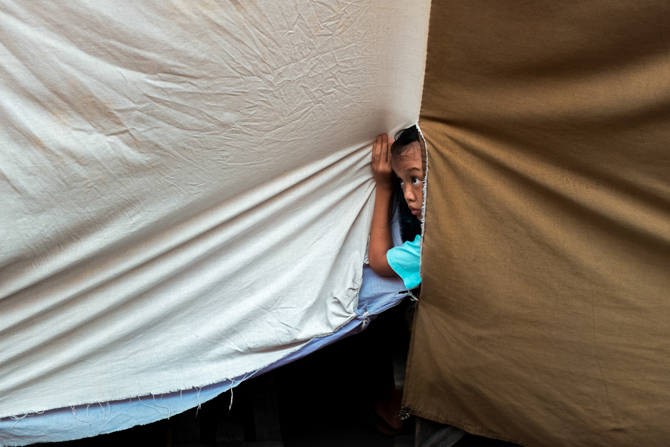 Why Asia attracts you so much?
Initially I went to teach in Tokyo as I thought it looked like a very photogenic place and culturally somewhere I had absolutely no experience of. I also wanted to get away from shooting in London, and was after somewhere more exotic. I hadn't travelled to Asia before, but had visited Africa, South America and obviously Europe, so was keen to plant my feet in another corner of the world. I'd looked at the work of a few photographers who'd shot there and was inspired by the colours, light, characters, and quirky scenes.
When there, I found it to be easier to shoot than London, with most people not interested in my photographing, I think being a foreigner helped. From there I attended a photography workshop with Maciej Dakowitz in Mumbai for a week. The streets were intense and overwhelming, rich in colour and people, and busy scenes. And then later I went to work in Chengdu, in China and again, streets seemed more colourful, as did the clothes, and the culture was fascinating, especially exploring and discovering it during such a time of rapid economic growth and change. And now Bangkok, teaching again, and continuing my Asian journey.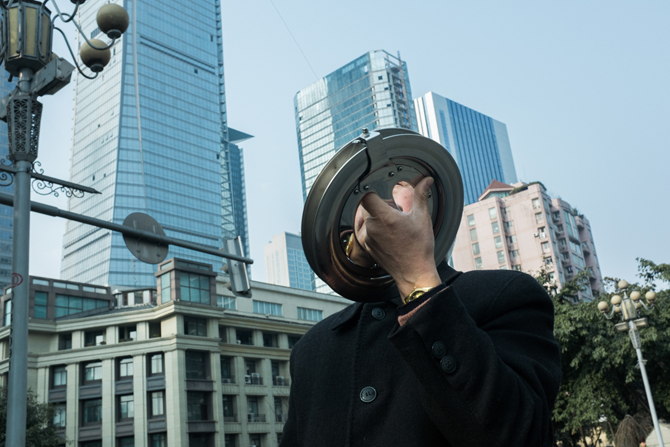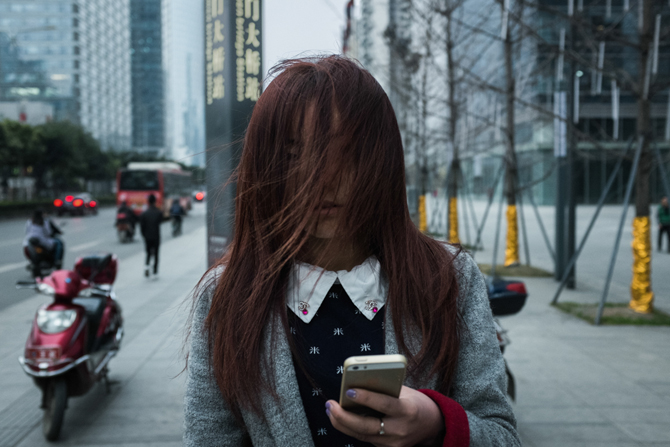 Can you introduce your last series 'Made in Chengdu'?
Shot in the capital of the Sichuan province, between 2014-15. Chengdu was placed in a high position of expectation, to become a pillar of economic transformation in western China, but within the tightly governed society lingered a bewildering shift, to a new social and economic age.
The more I shot there, the more I became aware of deeper economic, social and cultural idiosyncrasies. I was recording, albeit in a whimsical manner, a city experiencing a growing sense of self confidence, with sweeping economic and social transformation. Westernised shopping malls, retail chains and modern high-rise apartment blocks signaled the explosive growth of gentrification and consumerism, especially among the wealthiest and emerging middle classes. While I didn't set out for the photos to be prescriptive or documentary, I tried to highlight some of the entrenched behaviours that intrigued and bewildered me.
All shots were taken candidly without any interaction with the subjects.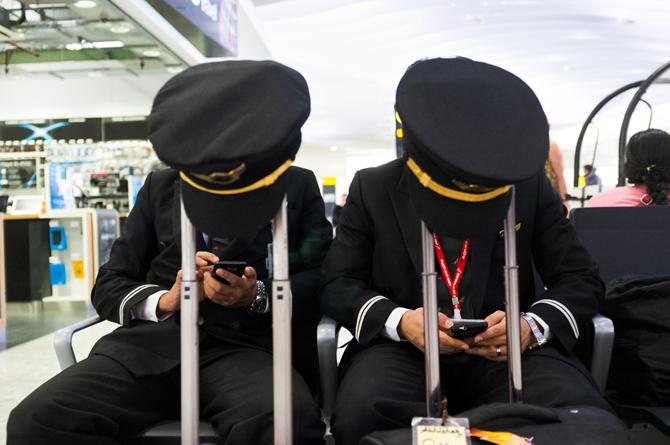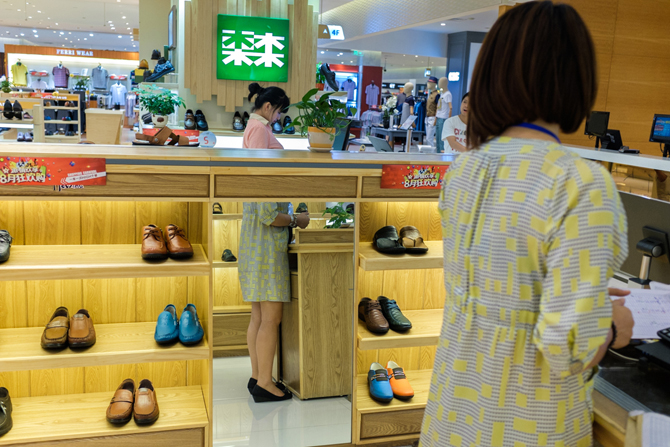 Do you have another series in mind for the future?
Yes, I have an ongoing series I am developing – Wired
As well as a few others and a Thailand based one too.
What are you doing just after having answered to this final question?
Going to sleep.
Merci Larry :)