[Interview en Français en seconde partie]
Eric Tabuchi travels the roads of France documenting and archiving each of the 500 'Natural Regions' (or 'countries') that make up the French territory.
Who are you Eric?
To sum up, I'm an self-taught photographer and artist born in France during the second half of the last century with Danish and Japanese roots.
Could you introduce your current photography project, the 'Atlas des Régions Naturelles' (ARN)?
The 'Atlas of Natural Regions" is a photographic project whose ambition is to document, in 50 images each, the approximately 500 natural regions or "countries" composing the French territory. When completed in 2024, this archive will contain 25,000 images, which will provide a geographical and architectural description of France.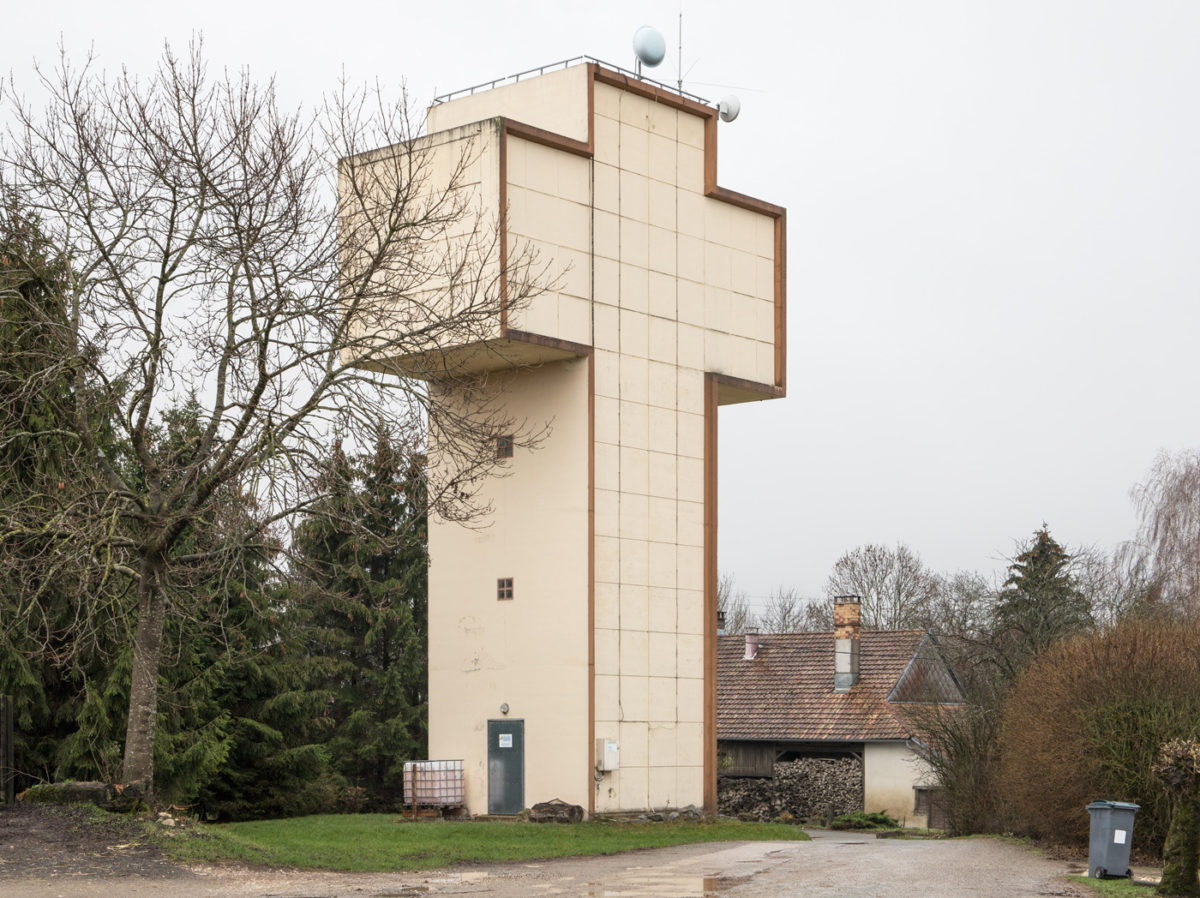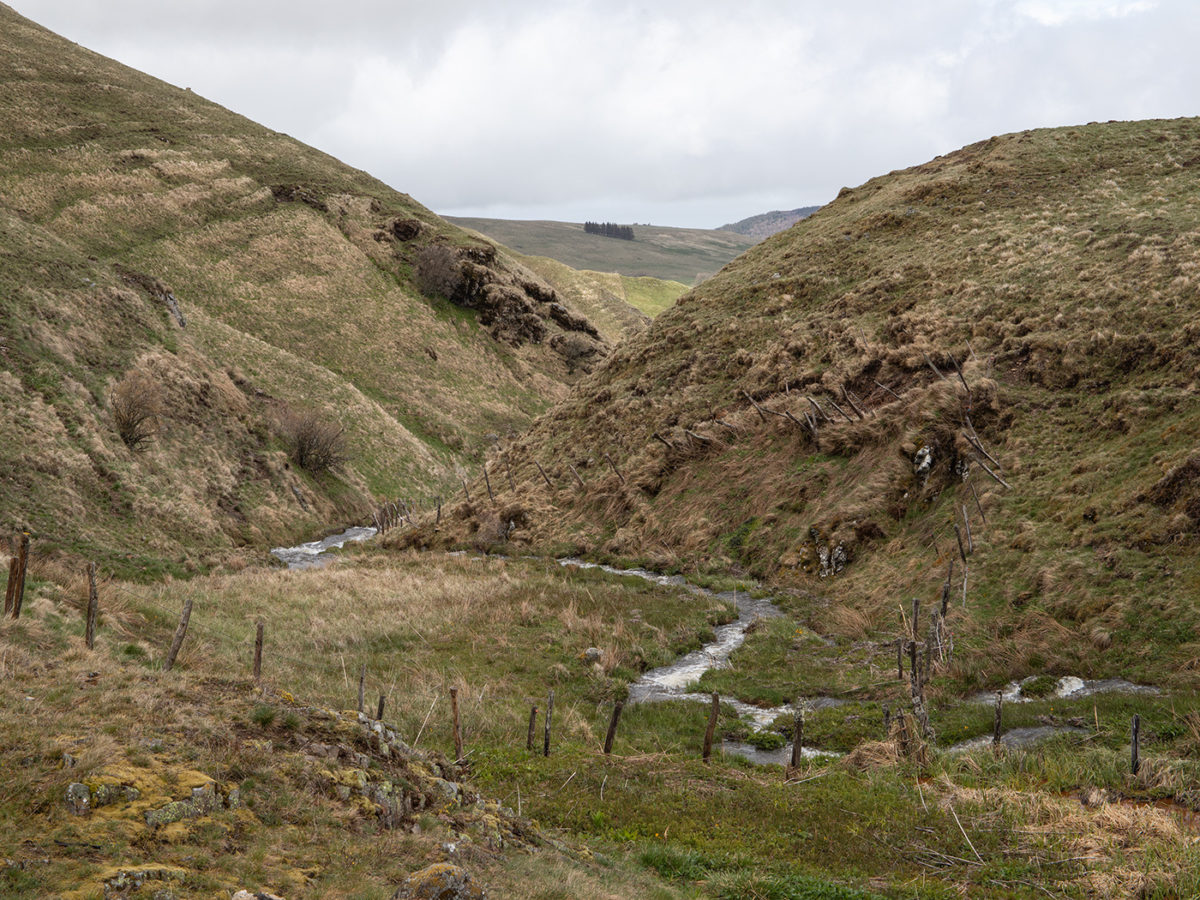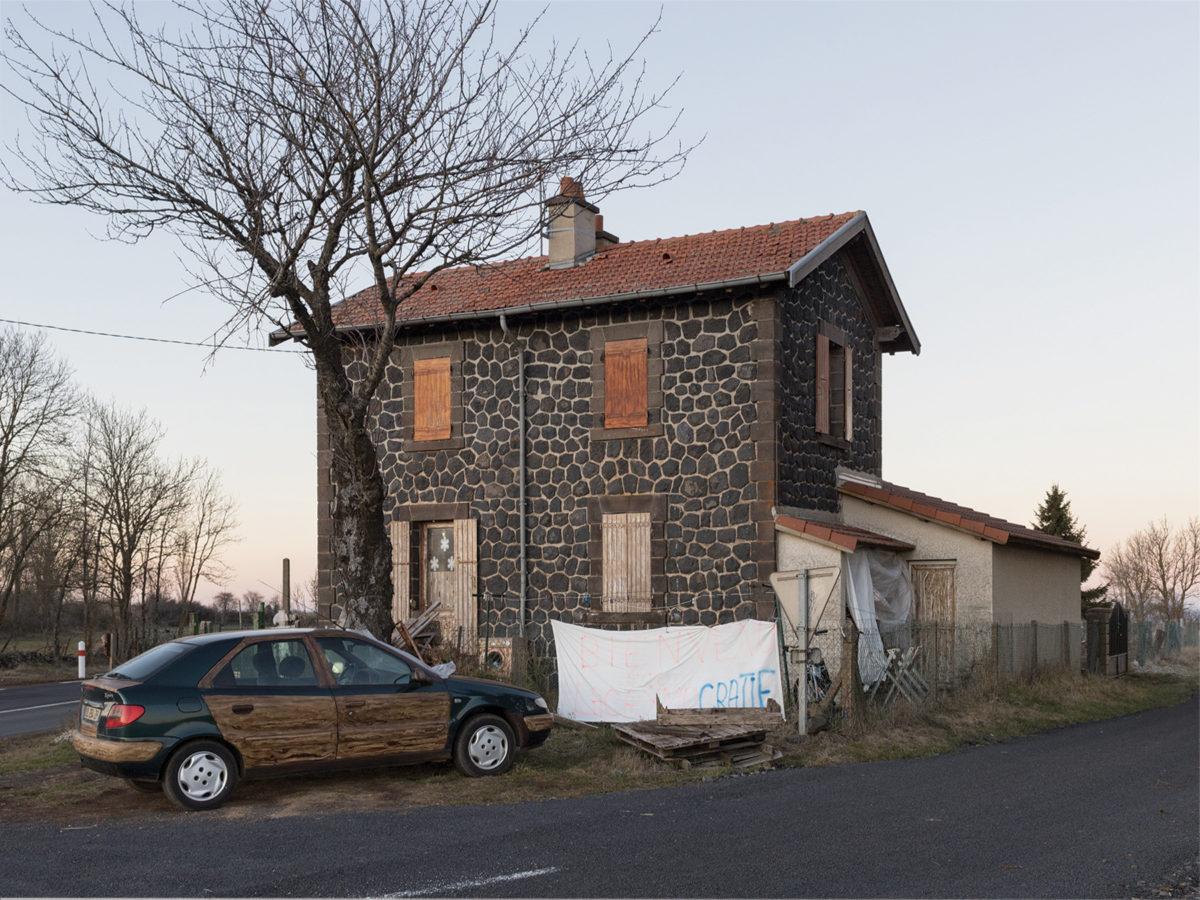 The term "natural region" is ambiguous. Indeed this terminology, which designates a myriad of small territories such as Beauce, Cotentin, Béarn or the Cévennes, has nothing to do with the fact that they are natural in the sense of a preserved nature. In fact, these small territorial entities – not to be confused with large regions such as Normandy, Alsace or Burgundy – with their often undecided borders refer to France's pre-revolutionary history. Therefore they precede the current departments and have no administrative value. However, even if it is impossible to draw their exact boundaries, the geological, topographical, historical and cultural limits from which they originated persist in drawing, in a kind of oral tradition, the contours of a geography whose vivacity remains very real.
It is in this sense, as opposed to "administrative region", that the term "natural region" should be understood. Since the French name is already not very satisfactory, it is not easy to find a translation in English. Perhaps "old provinces" might be appropriate, although it has a backward-looking connotation that does not correspond at all to the meaning of a work that applies itself to describe the contemporary landscape.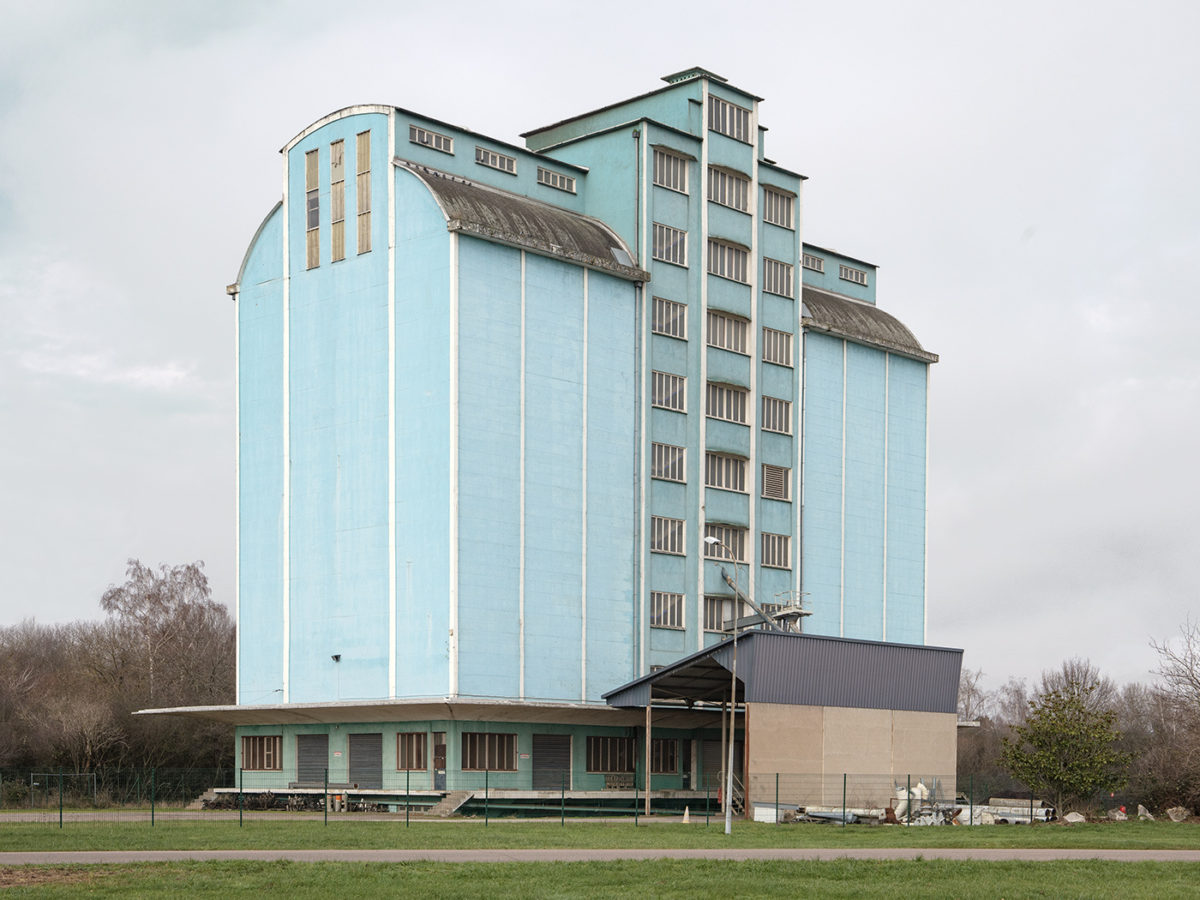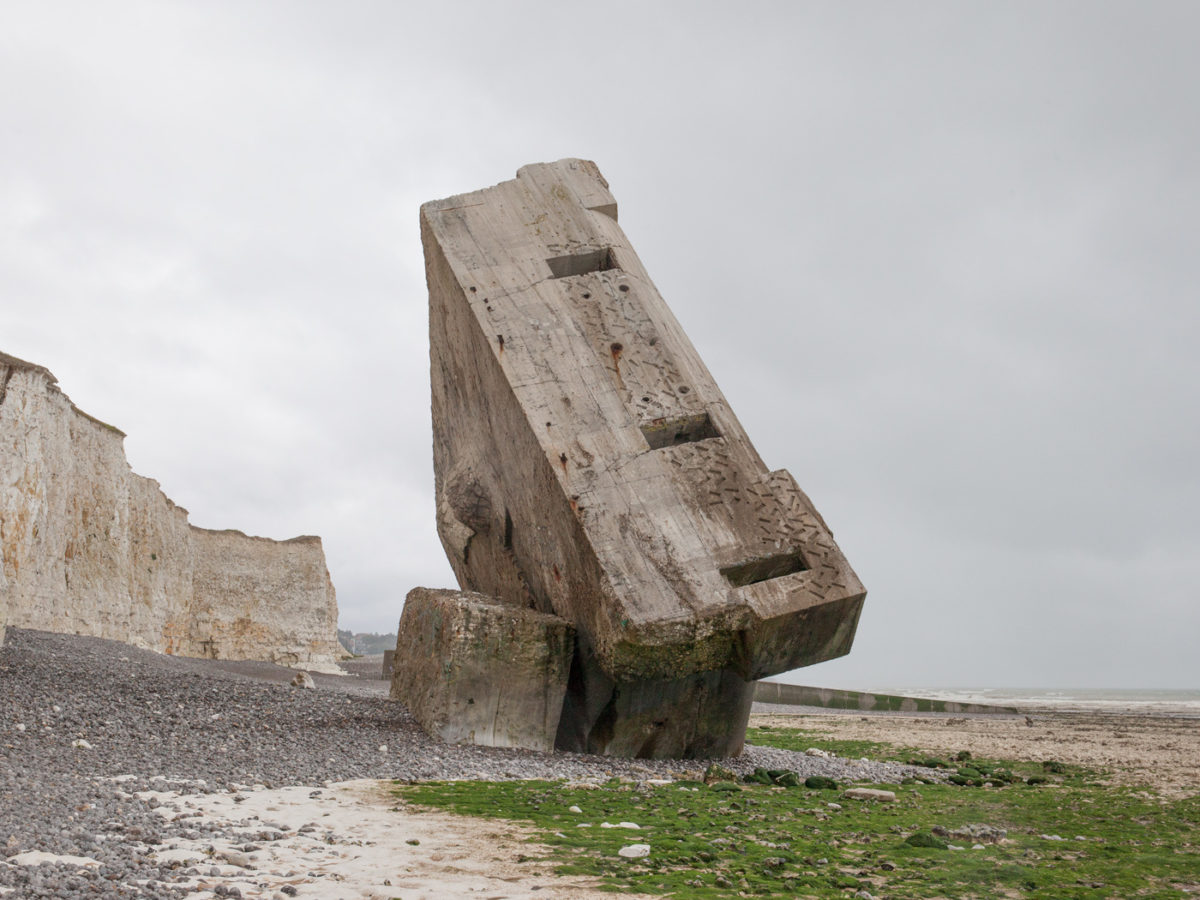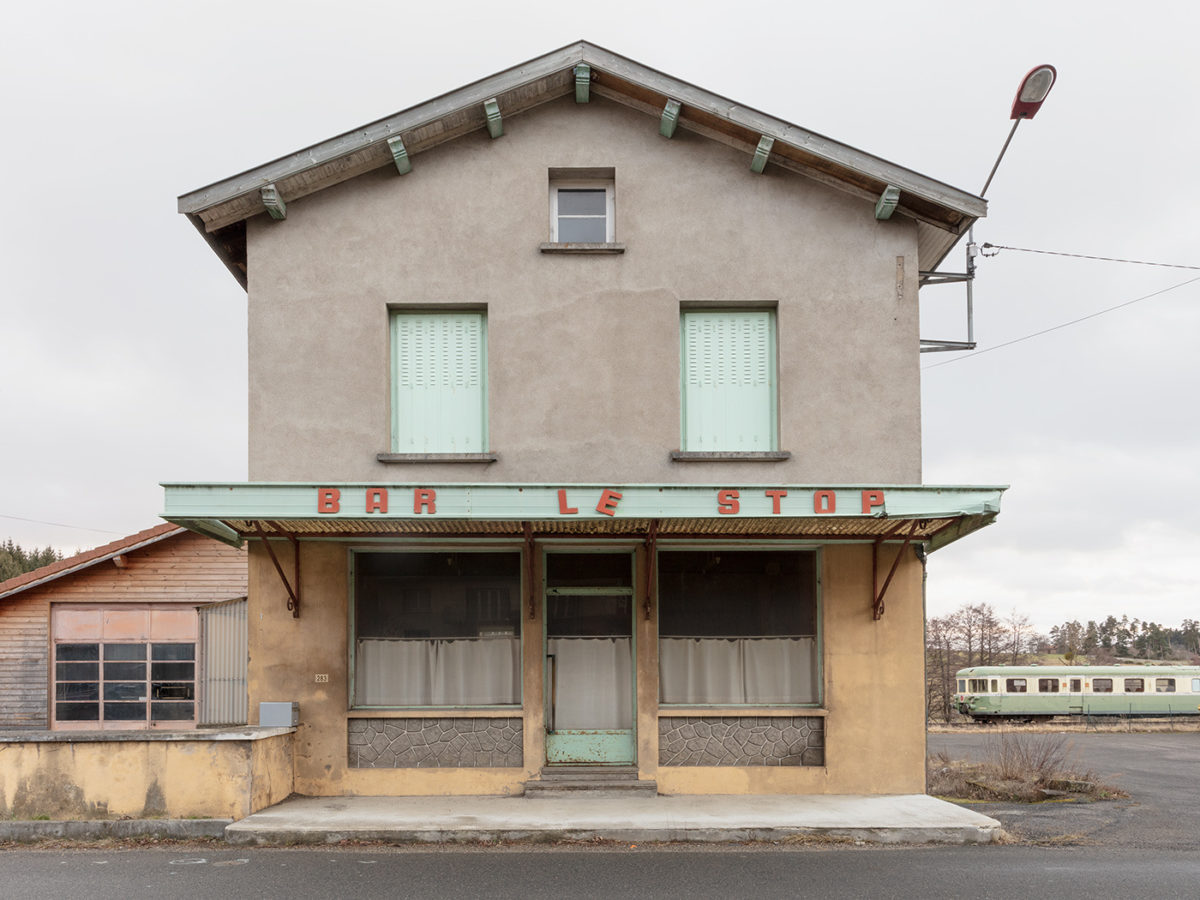 How and when did you start this series?
What led me to carry out this work is, in the first place, the absence of a true representation of entire areas of the French territory as they don't belong to a vision that is either picturesque or miserabilist.
As we have seen with D. Trump election or Brexit, there's a strong gap between the idealized representation by the upper classes and the actual state of a country. In this state of mind, it seemed necessary to me, as the campaign for the 2017 presidential election began in France, to think the representation of those areas whose « invisibilization » carries the seeds of the protest vote.
Furthermore, perhaps because of my foreign origins, I have always been passionate about the exploration of this country. On the same level, I wondered for a long time how to describe it as accurately as possible.
And then, I believe that behind all this, there was a desire to build a different relation to time and space that could be summed up as follows : slower, closer, or the praise of slowness and proximity. Somehow, all these reasons together motivated me to devote myself entirely to the completion of this project.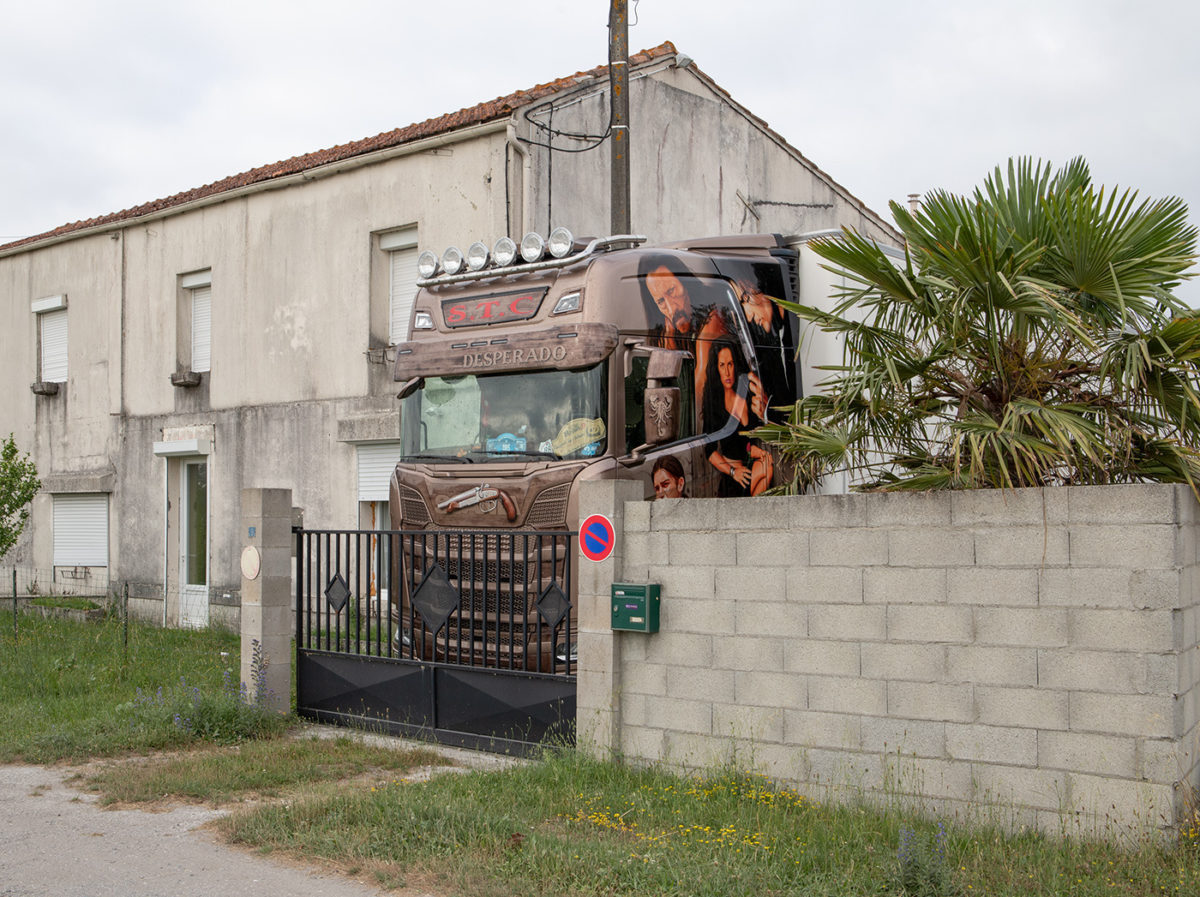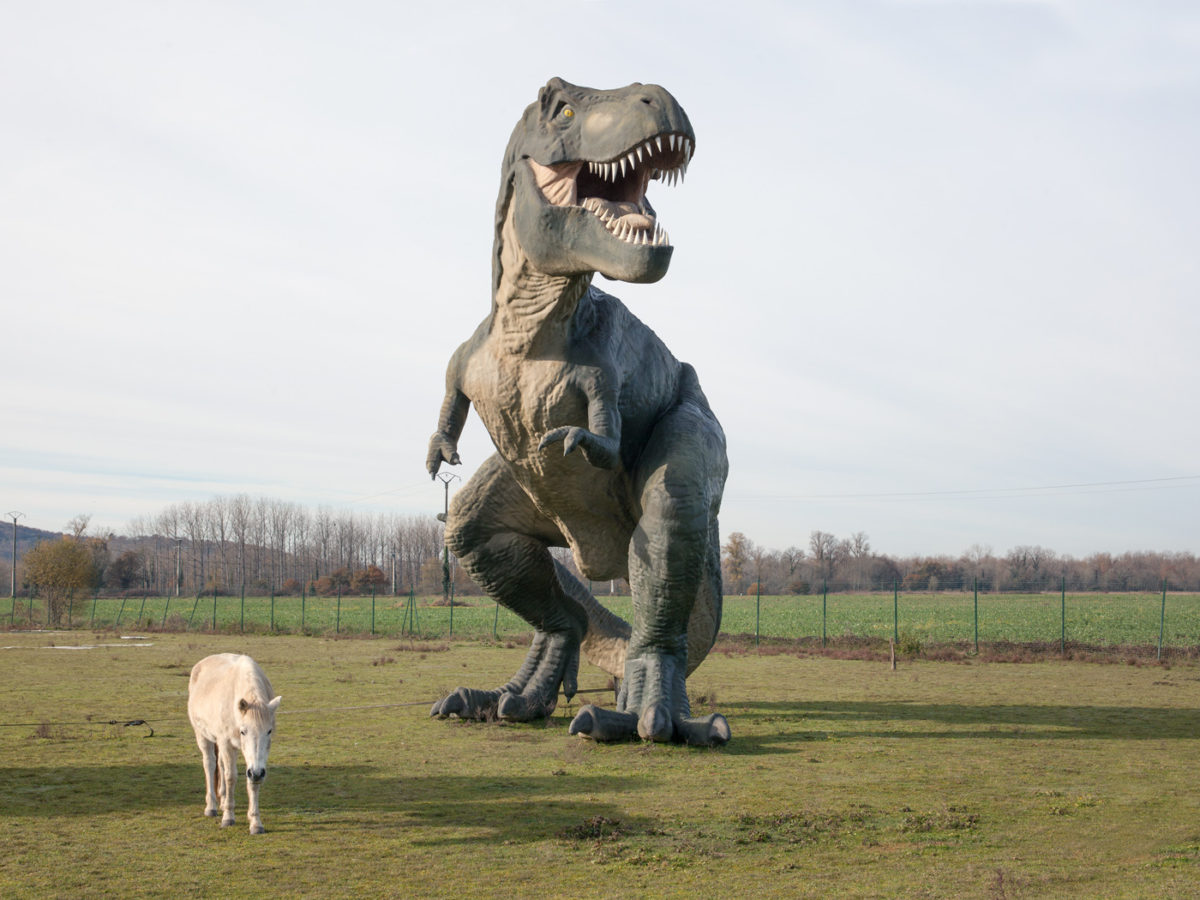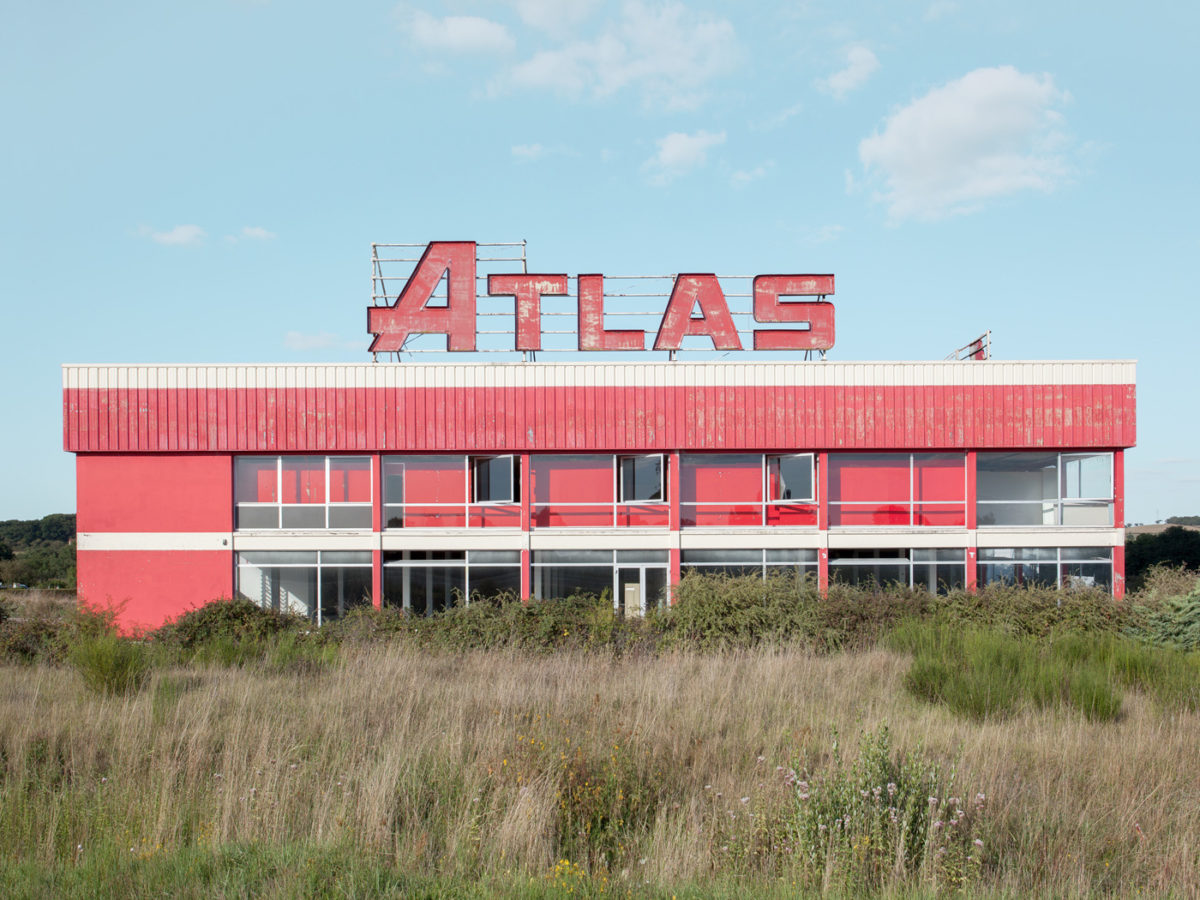 Can you tell us more about Nelly Monnier's role in the project? How did you initiate this collaboration?
Nelly Monnier, who is my partner, contributed a lot during the several trips we made, bringing precision in the way we could process. Her curiosity, her lack of prejudices inspired me a lot, so it was very natural, through discussions and stays in the regions, to decide to work together. As the ARN is a considerable task, which we manage to the last detail, it was unthinkable to do it alone. If at the beginning, the Atlas was rather a solitary work, today we work in pairs, Nelly and me, it is a common project.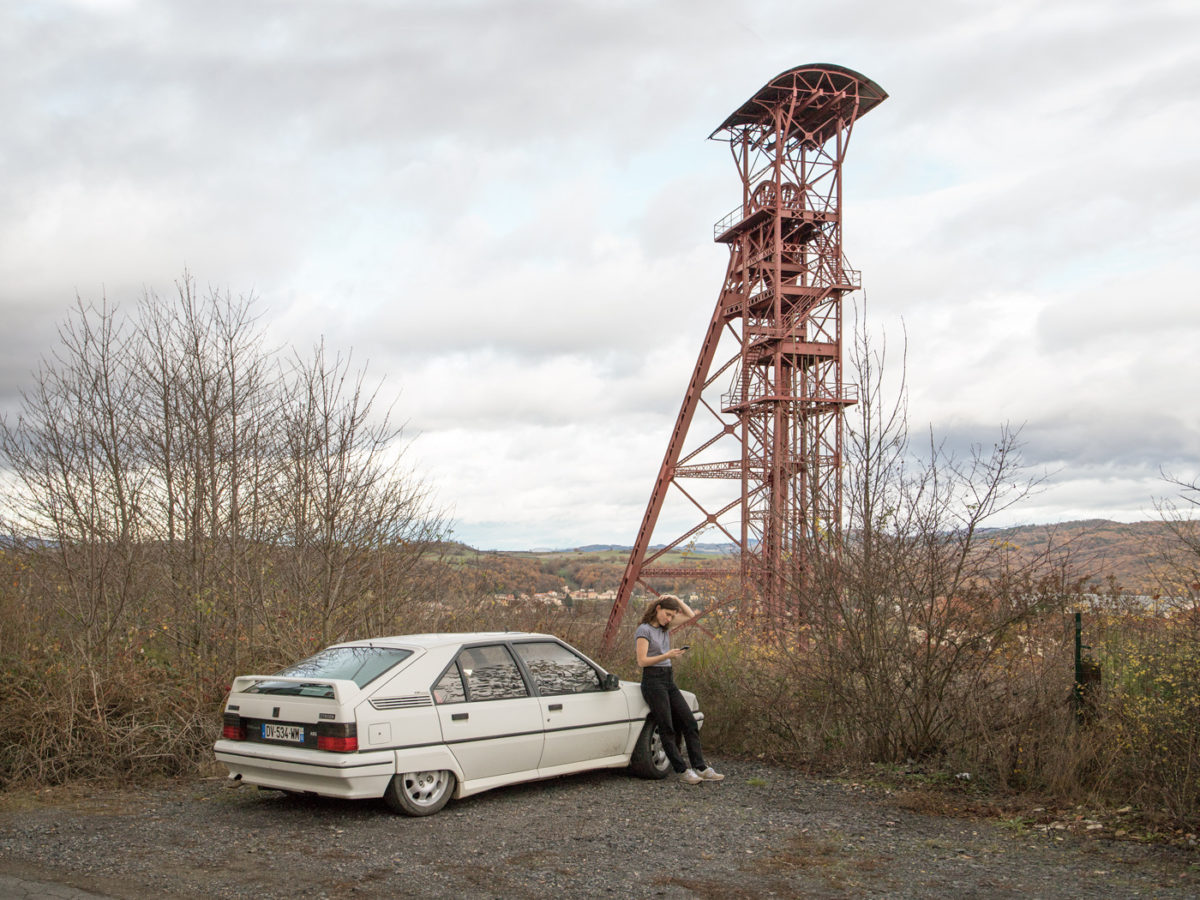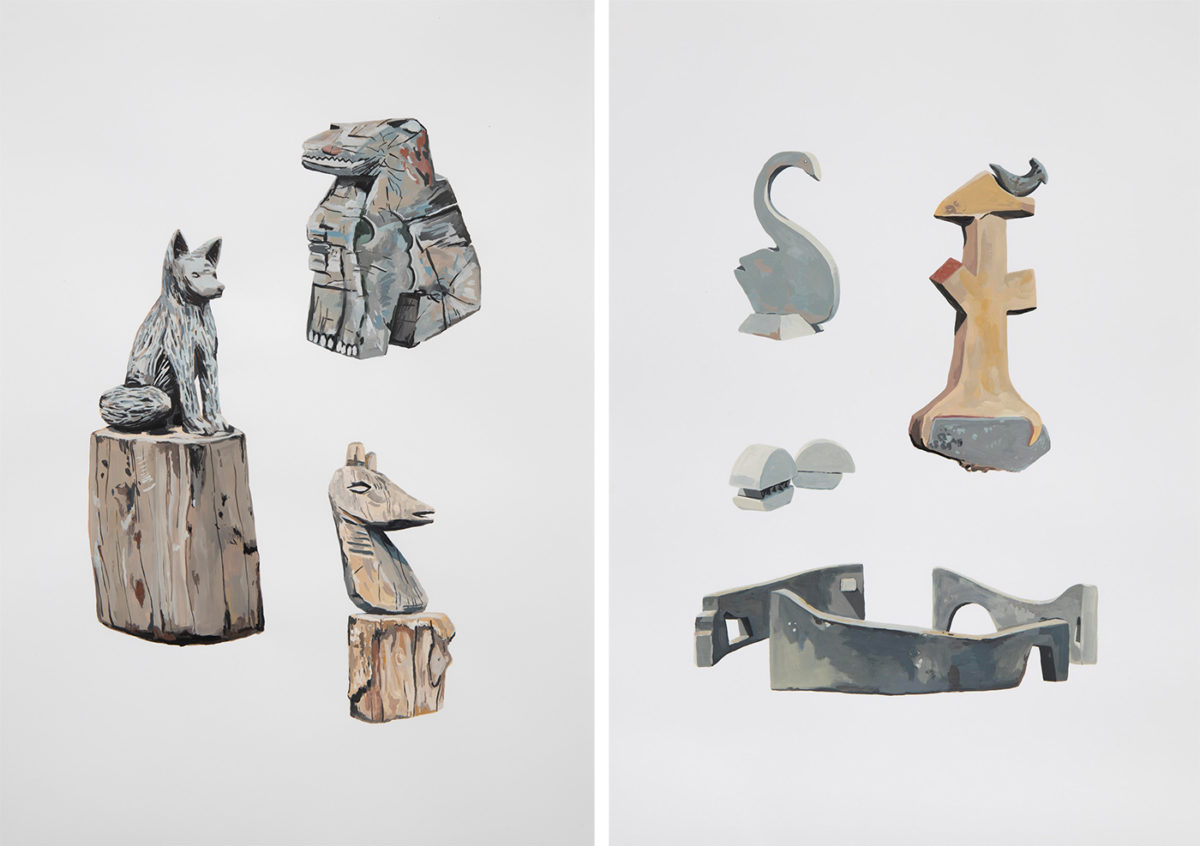 One of the first concepts we perceived from the ARN is mobility. You travel everywhere in France to build this photo library. How do you prepare these getaways? Do you follow a precise organisation or just follow your intuitions on the moment to find the next spot?
We spend a lot of time on the road, almost every other day and sometimes, this can create some kind of weariness. So we try to preserve as much as possible the spontaneous character of the discovery, at least at first. Letting oneself be surprised is important, you have to keep the pleasure of the unknown. Then we do the research. These come to complete what the wandering didn't bring. But to be honest, if we are more and more organized, we don't have a well established method. Our desires, our needs, our whims change and we adapt.
Do you sometimes request help/information from local institutions?
To date (we are in the fourth year) we have never solicited any companies or institutions. Often we would like to have access to some sites, but we want to be independent. I believe that there is in the spirit of the Atlas an aspiration to feel free which is essential. So while we don't exclude anything, in reality we pass under the wire fences much more often than we ask for authorisations.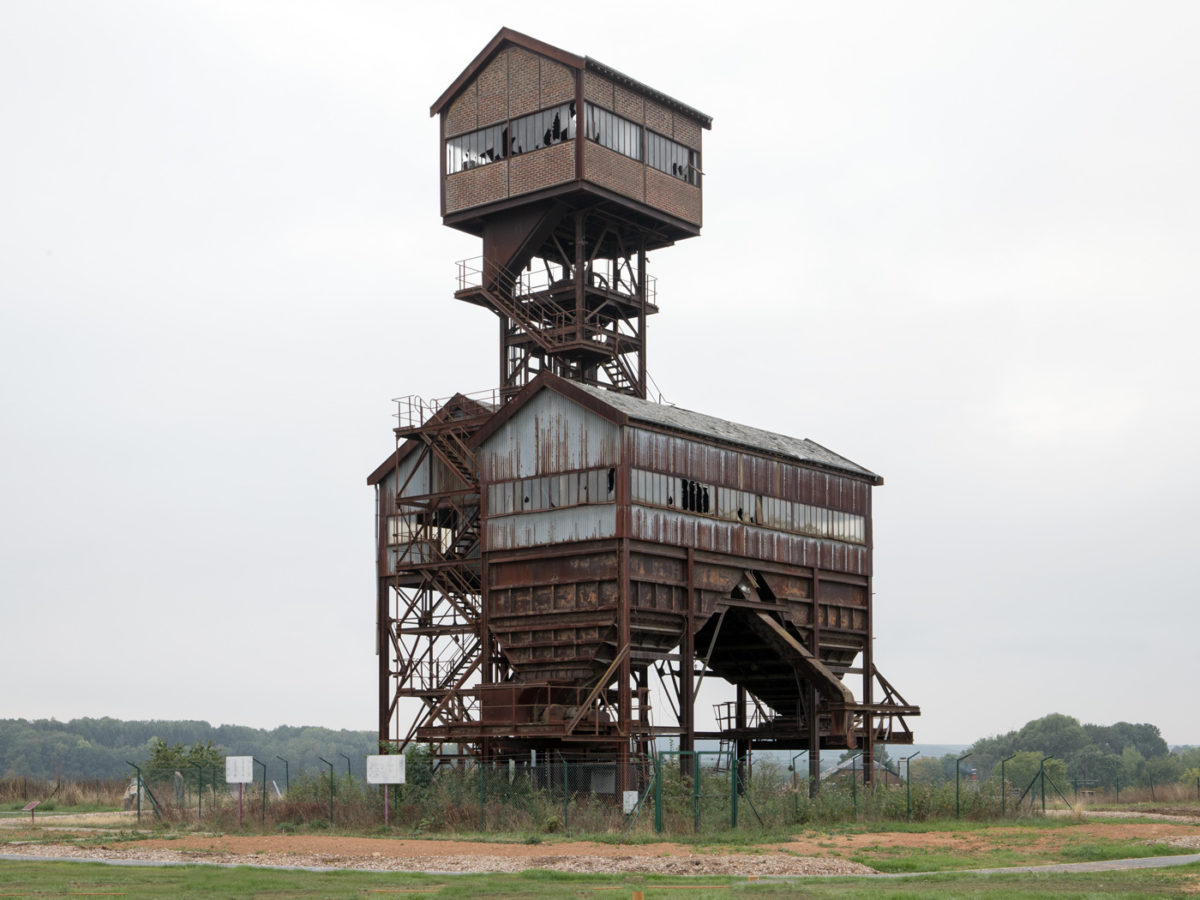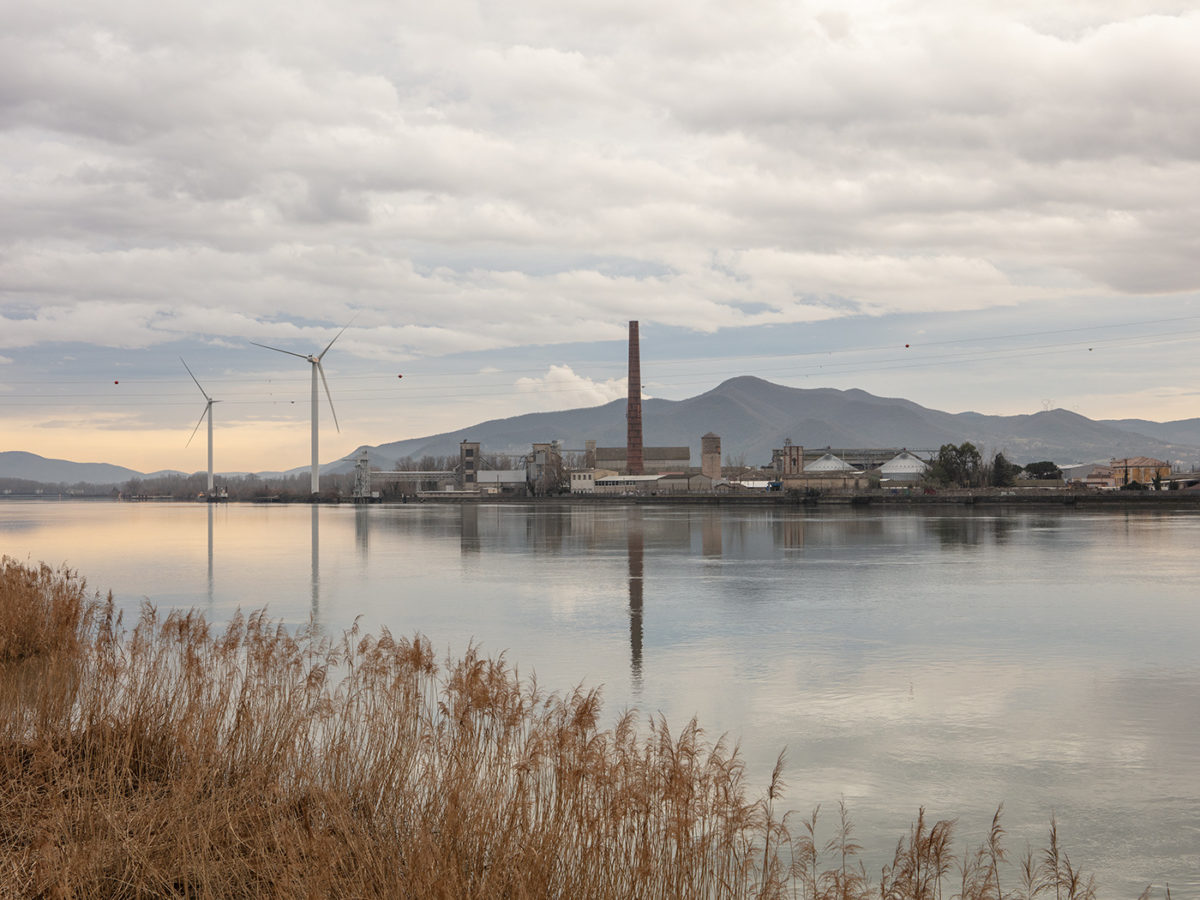 What feelings do you want to convey to your audience with your images?
What matters the most to me is that through our images, the (often negative) way we look at our environment changes, even slightly. It's a bit pretentious but I hope that our work opens a breach in the prejudices and thus helps to reconcile individuals with places they often ignore. On a more long-term basis, through these 25,000 photos, I wish to showcase the diversity of contemporary France.
How do you differentiate the idea of 'Natural Regions' with the Nature itself?
As I said earlier, the term "natural" refers to the persistence of an older identity, which has nothing to do with the idea of "nature". Some regions have changed a lot since the 19th century. The industrial revolution, the rural exodus, two world wars, the Glorious Thirties period, the boom in tourism and leisure activities, all these led to some territories having only a distant relationship with what they could have been centuries ago. What the Atlas documents is the present of these territories, a present that has many different faces. As architecture is at the center of the project, it is also normal that it is highly represented. That said, a large number of the photographs that are not yet published (they will be soon on a dedicated website) show agricultural buildings, modest houses, landscapes and it will only be when they take their place in the ensemble that all of this will become understandable.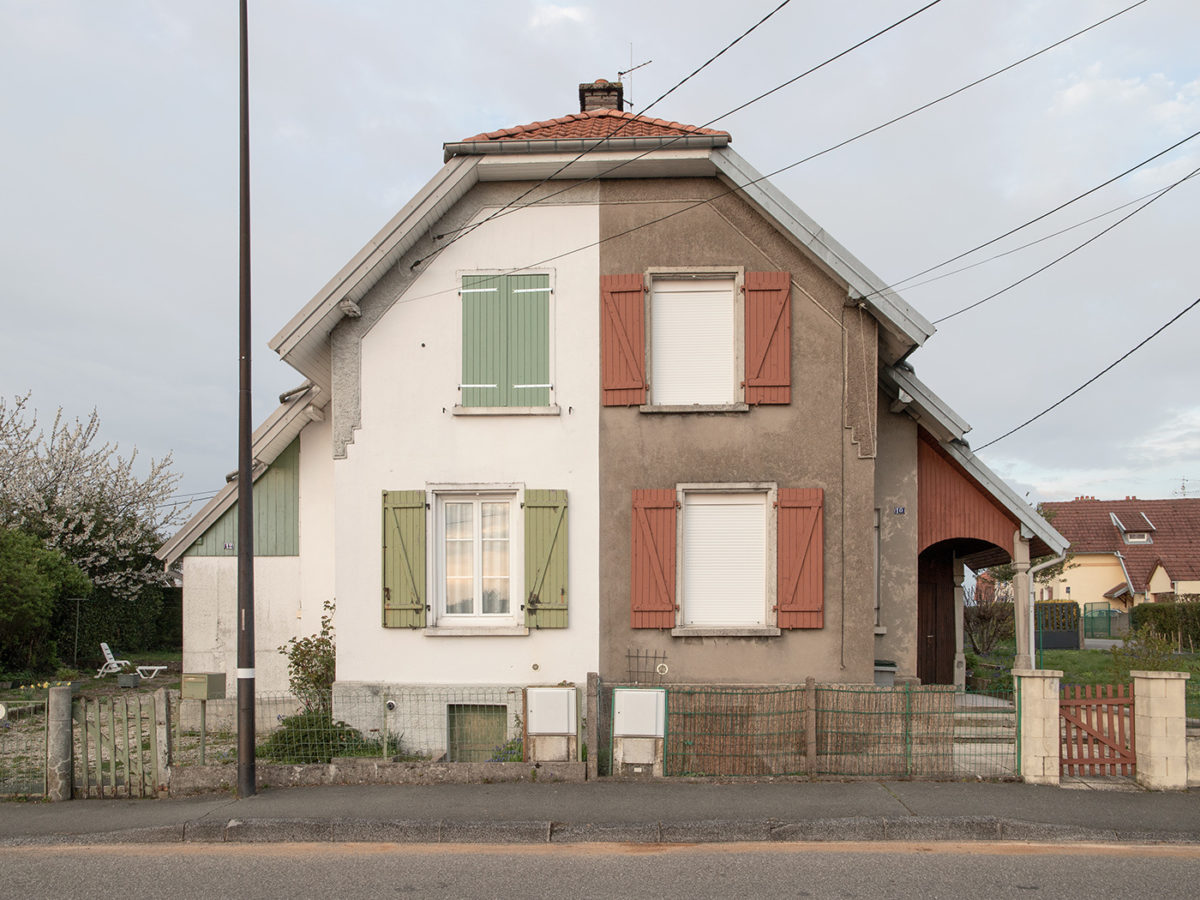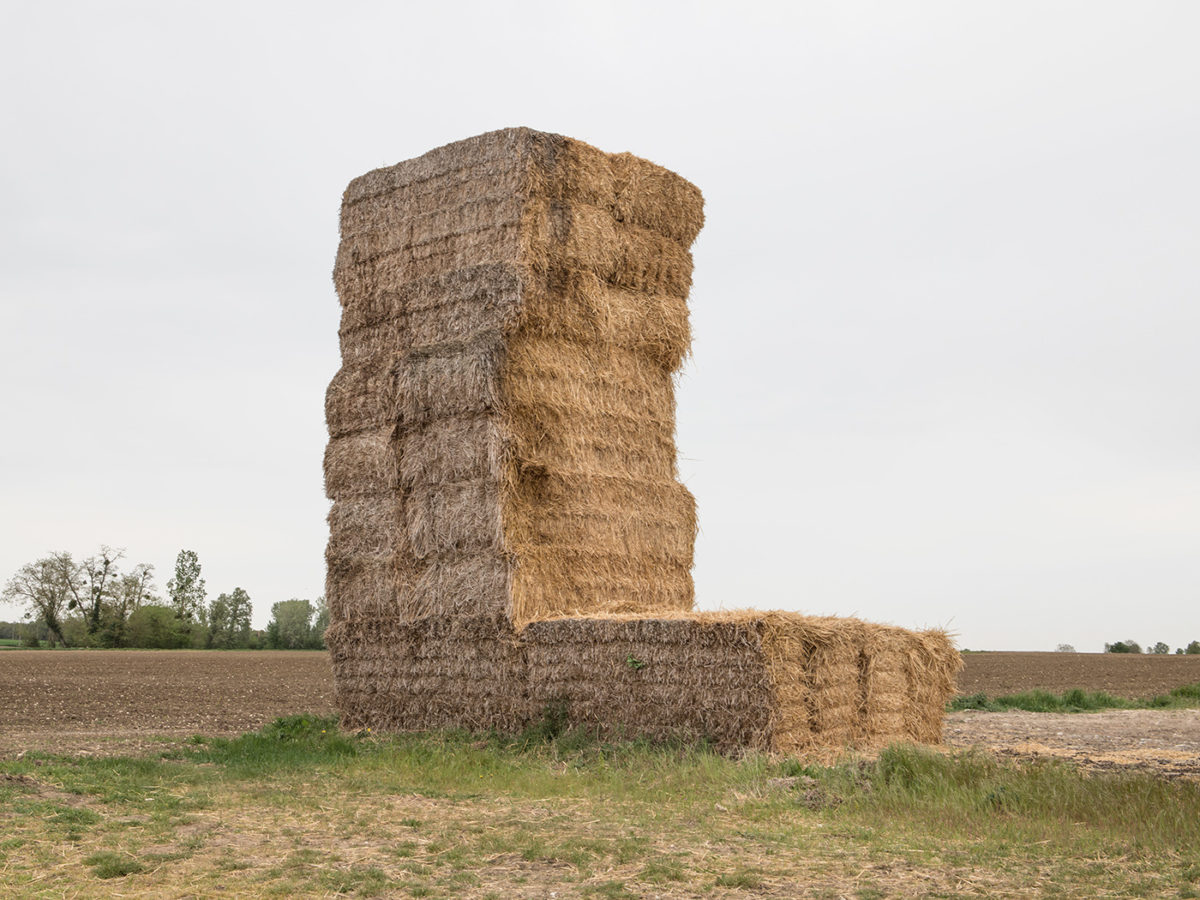 How do you feel in these remote, isolated places? Do you have a special connexion with them?
One of the great pleasures of this adventure is to discover places that we never suspected existed, let alone their beauty. It's true that it's often isolated places, preserved in a way because it's a form of luxury to be able to drive a hundred kilometers from Paris without almost meeting anyone, to feel that there's a way to escape the city oppression. But perhaps more than isolated places, it is the contrasts and nuances, the breaks and gradations, the variations in tempo and intensity that always surprise us.
Do you sometimes experience kind of a fascination for these past worlds?
If I wasn't fascinated, I don't think I could spend so much time and energy on this project. Regarding the Past, of course it matters. Therefore present is only the addition, the superimposition of the previous layers. However, I am not a nostalgic person. What I like about the Past (I'm not talking about the great monument, but the barns, walls, garages,etc.) is its resistance. The Past in France has something obstinate and rebellious, it makes me happy. One of the beauty of photography is to be a possible refuge for all those things that will inevitably disappear. So, ARN is for marginal architecture a kind of Noah's Ark.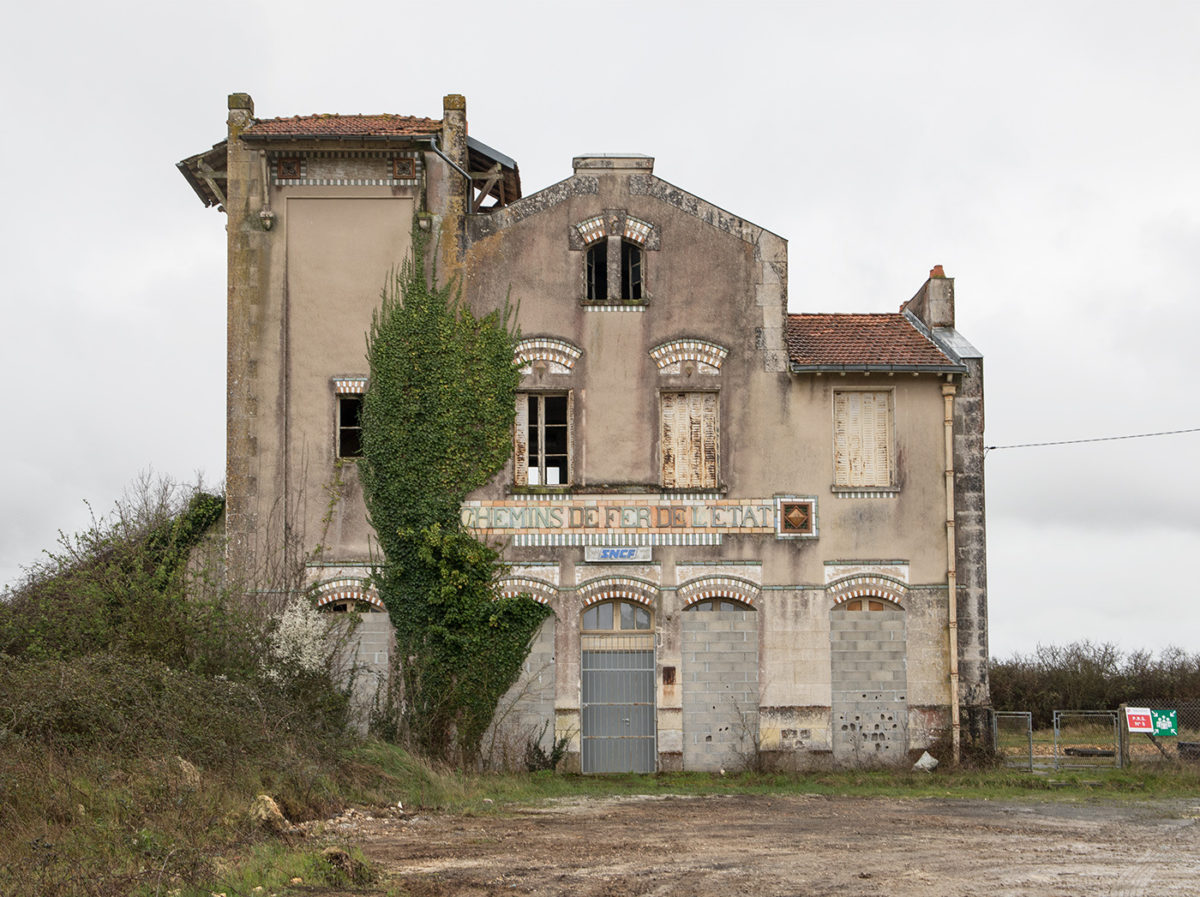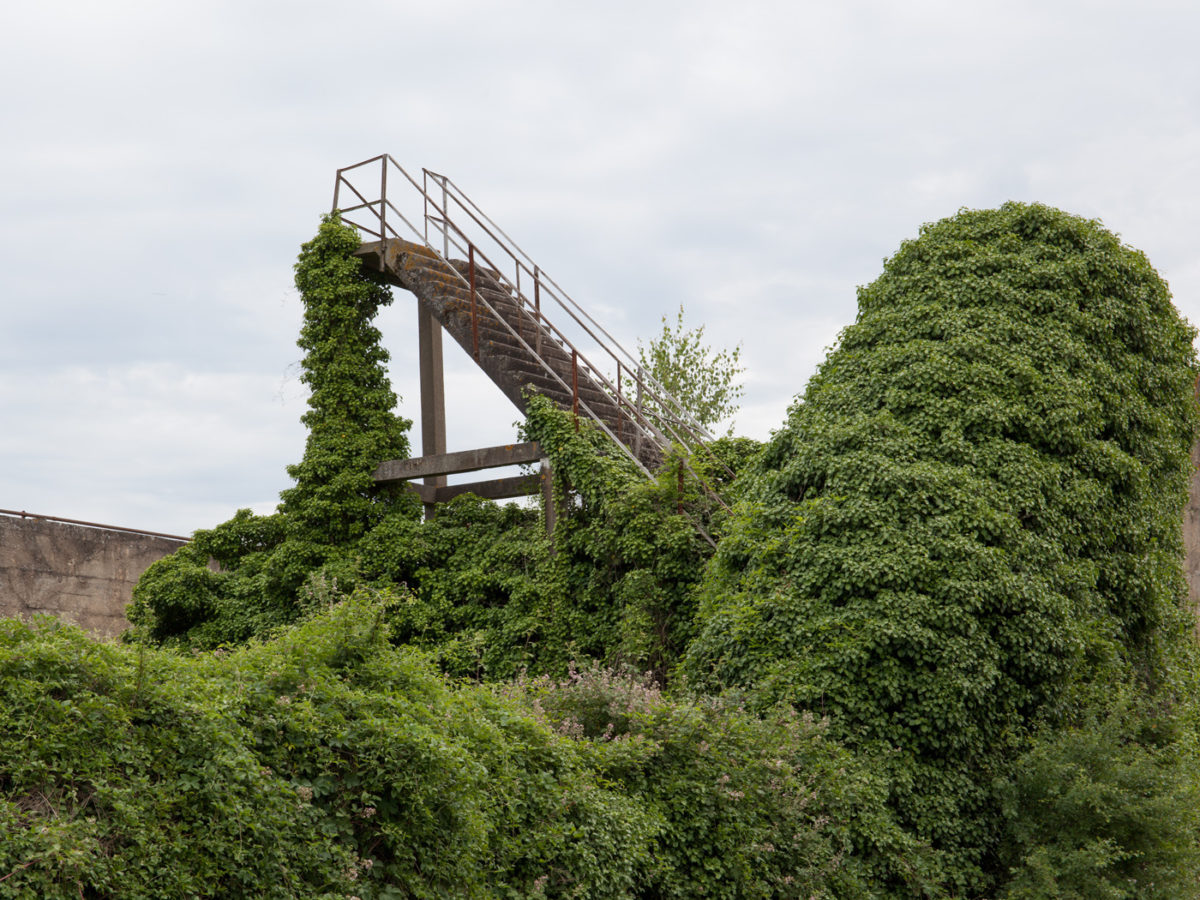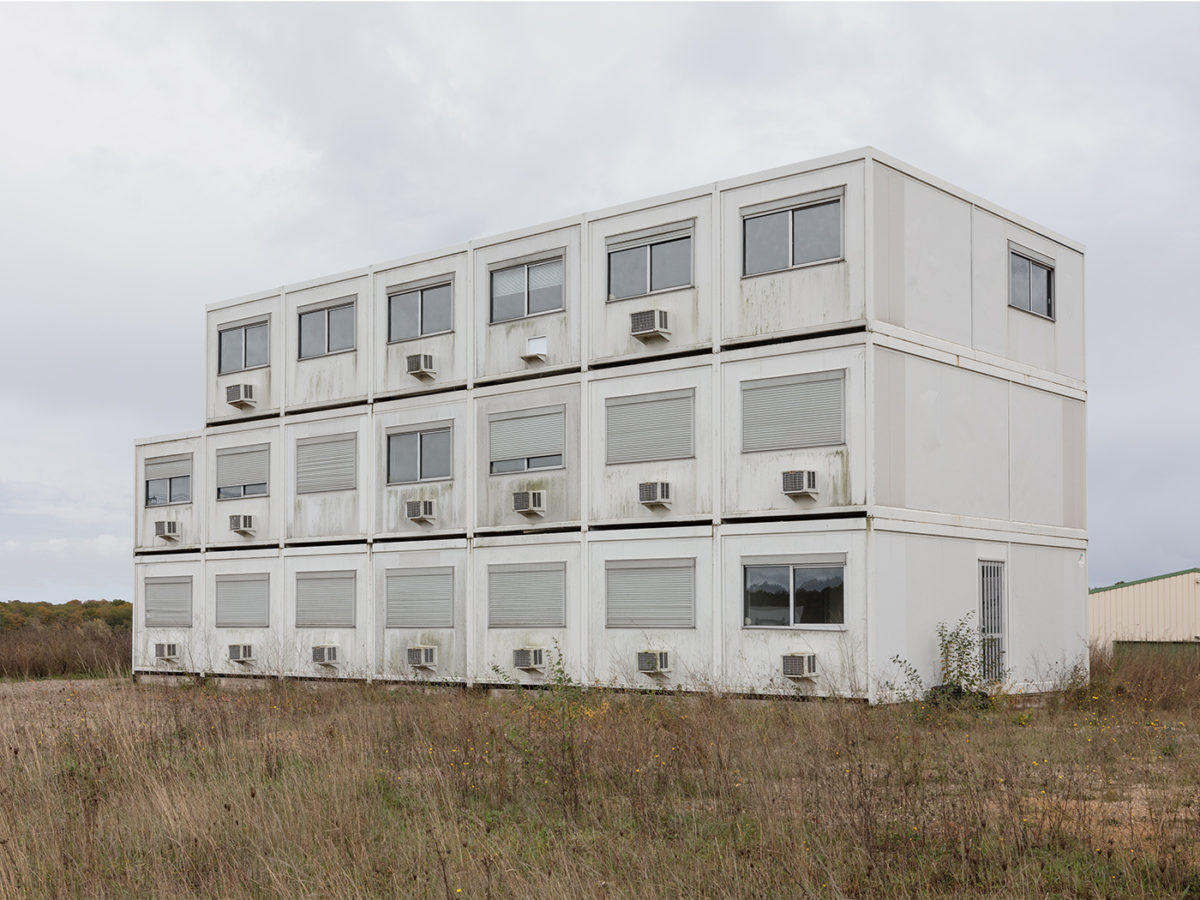 How do you judge that one place could be part of the ARN? Do you have specific criteria?
In theory, all the places, all the objects have their place in the ARN, it's even its very purpose. The Cézalier mountains or the commercial areas, the beaches of the North or the housing projects, the farms of the Charolais region as well as the workers' old housing estates of the Artois are at home in this series. Factually, it's obviously more complicated because each location, each object needs to condense the particularities of the surrounding environment. Here is all the difficulty of photography, to choose but also to give up when a representation is impossible.
How many people have been involved in the ARN so far?
Concretely, in our daily work, we are two of us, Nelly and I. Then, fortunately, we have support, the CNAP, the CAUE37 or the Grand Est region for example. They participate in the financing of the project. But, as I said earlier, we are very keen to keep our independence.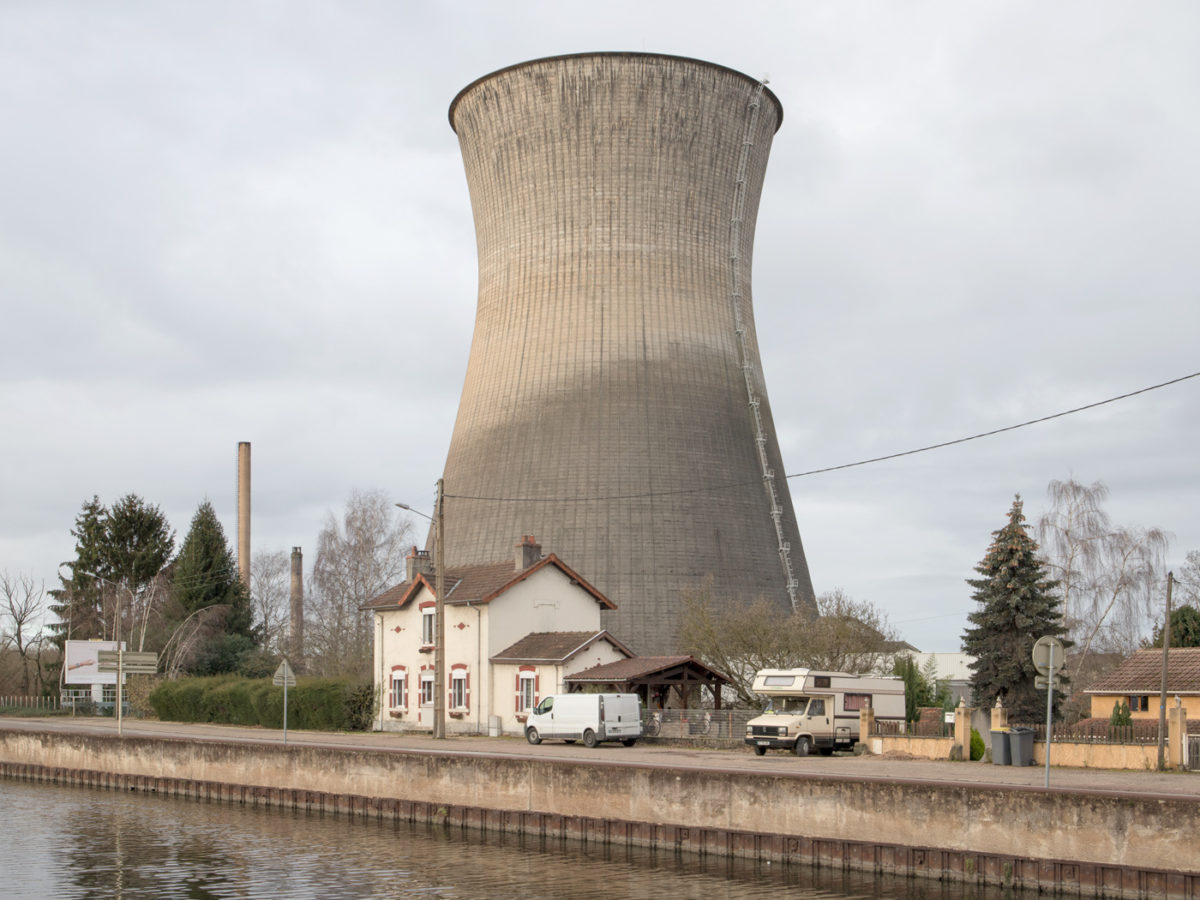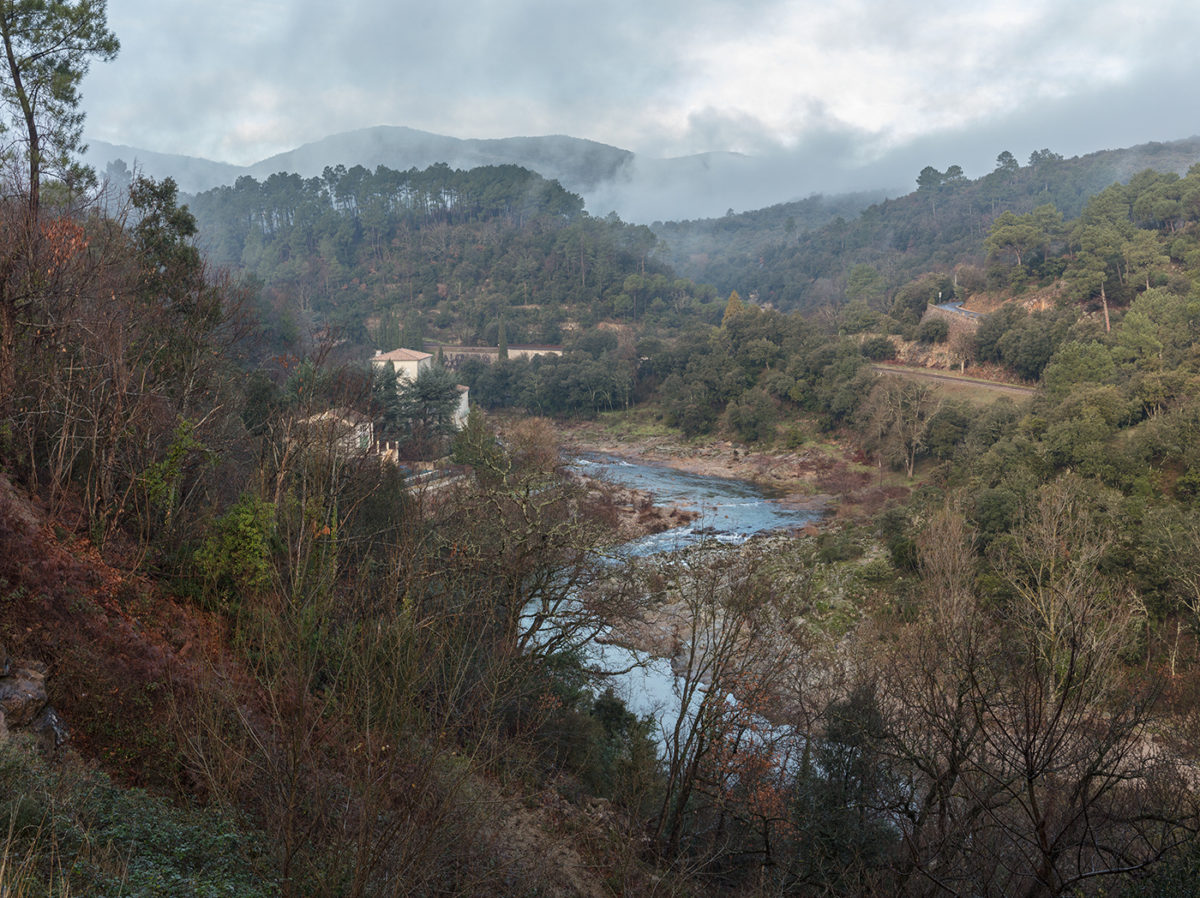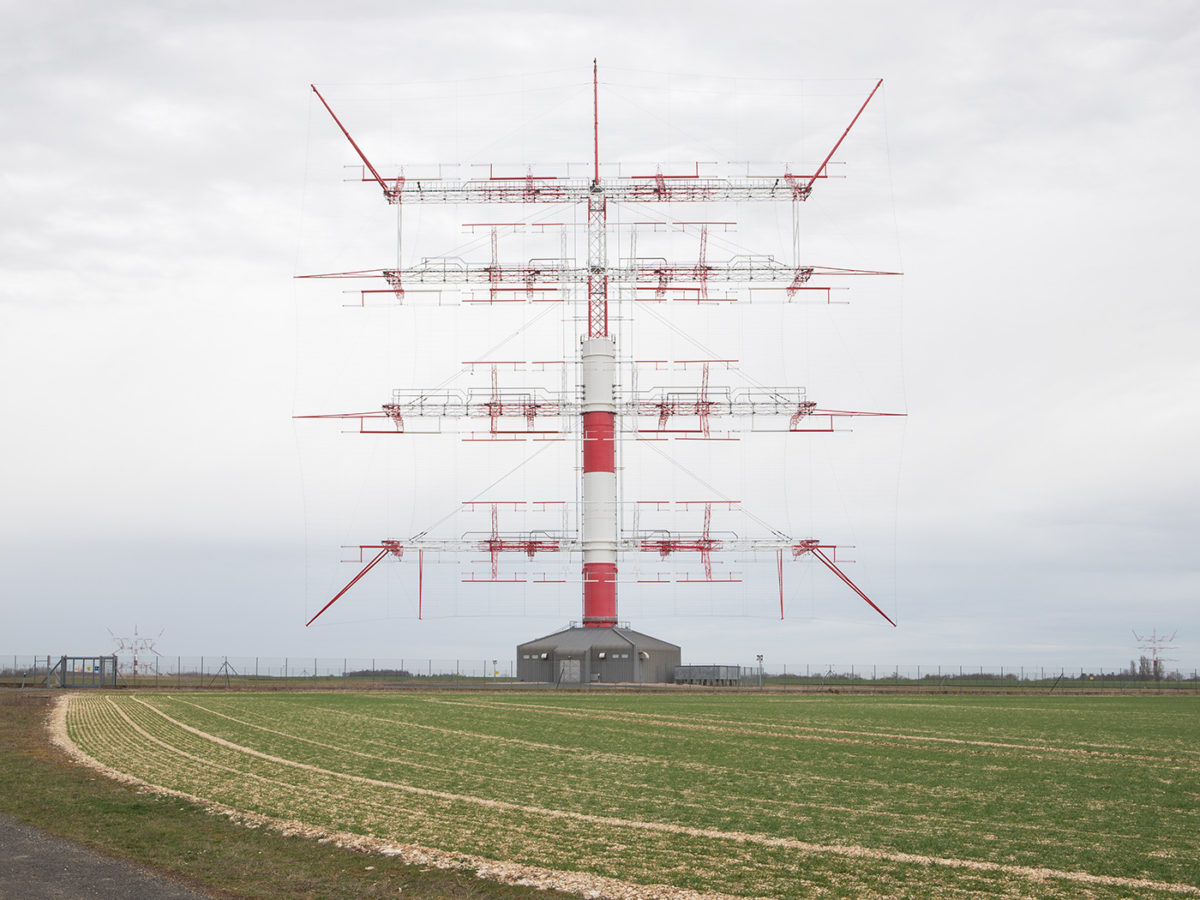 Are you open to include other artistic fields to the project?
Of course, even if the ARN has a strong documentary dimension, it is indeed an artistic adventure. Nelly is foremost a painter and I remain very influenced by conceptual photography. Each of our exhibitions is an opportunity to open a dialogue between our different practices and influences.
Do you have some anecdotes of curious encounters on the road?
Even if we are sometimes like explorers, our life on the road isn't that much the life of adventurers. It's rather a routine and lonely life. Of course there are anecdotes: car breakdowns, misfortunes or good and bad encounters, but all in all, nothing very remarkable. Moreover, just as it's difficult to recount one's dreams, it's not easy to recount a journey. ARN is a succession of fleeting moments, it's the snow that starts to fall in the blue twilight of the Aubrac plateau, it's a bad coffee swallowed in a supermarket parking lot, it's a herd of sheep crossing of those tiny Cevennes roads, it's a walk through a wasteland to reach an abandoned factory. In the end, it's more images than words.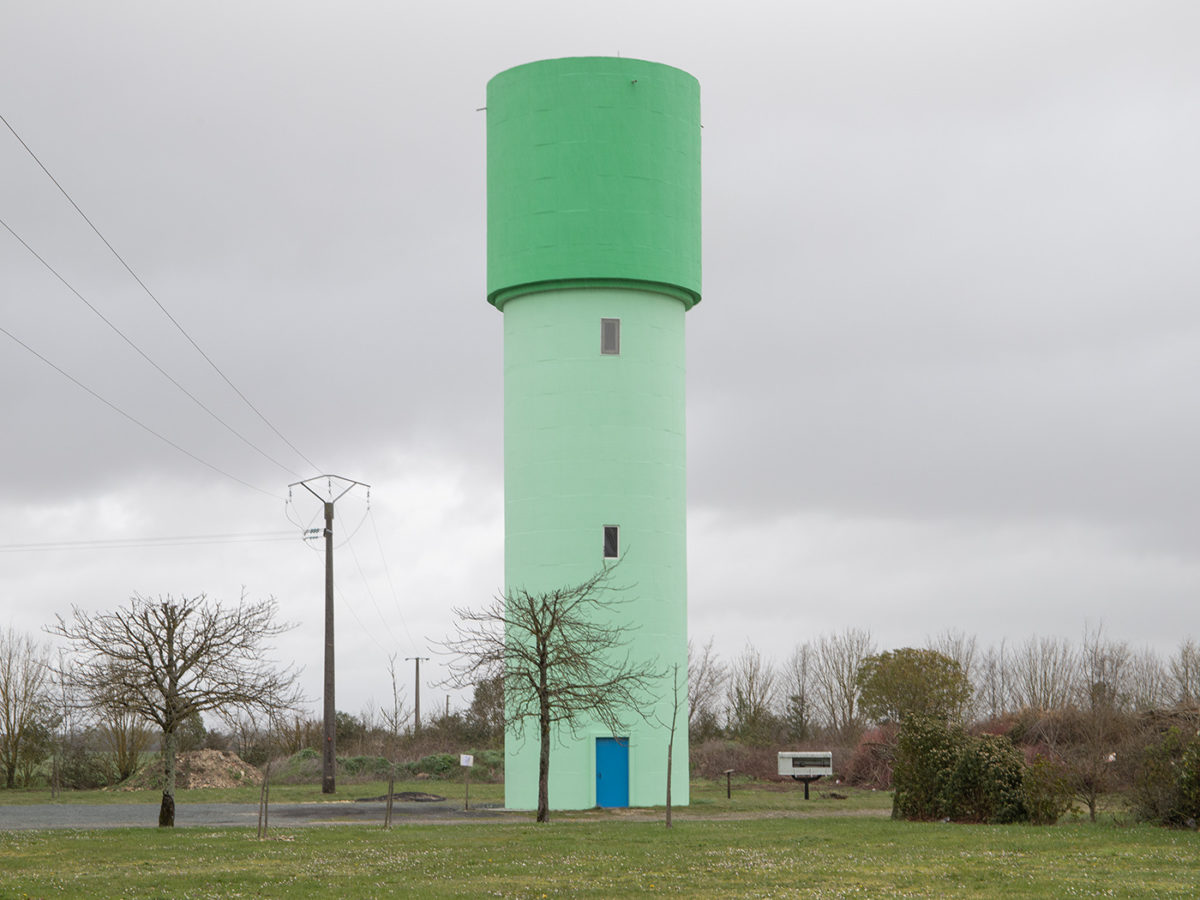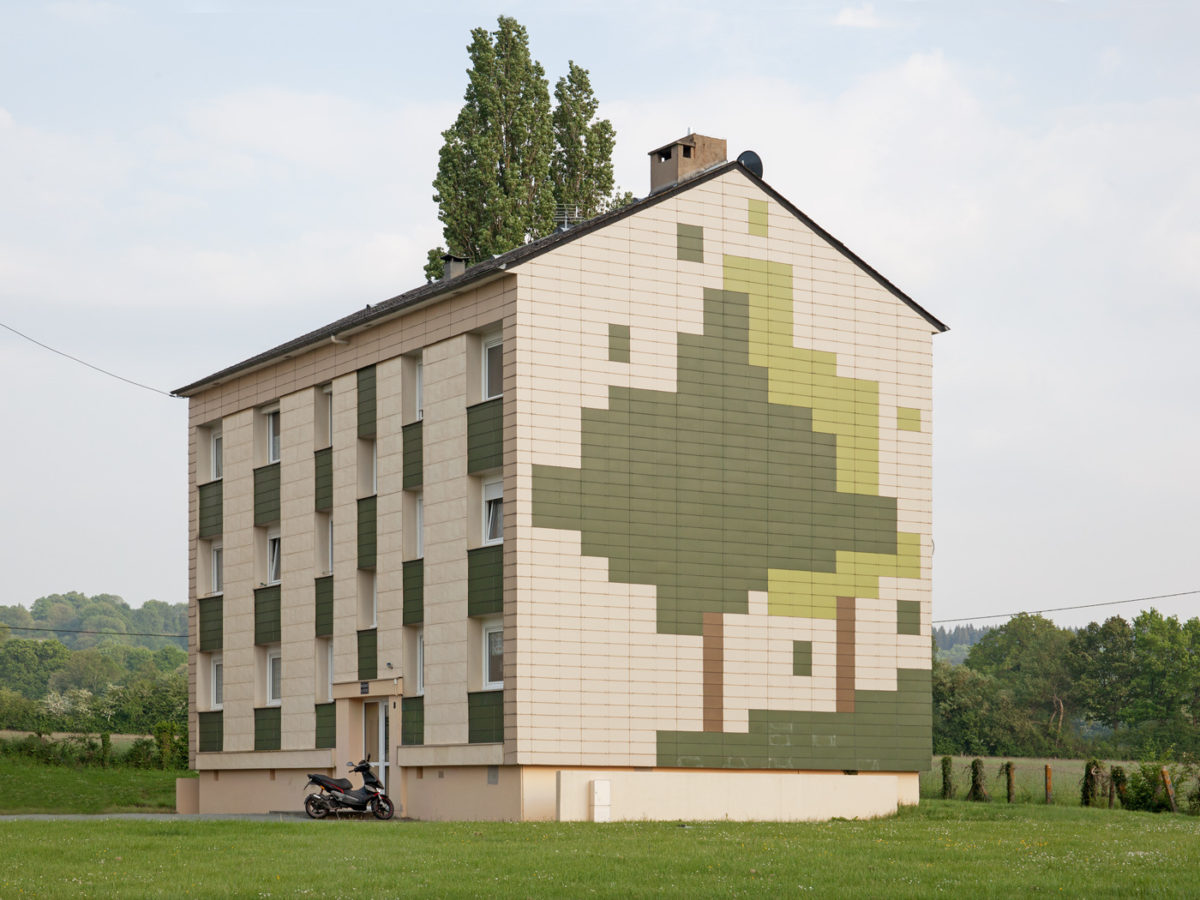 In your works, we can feel a connexion with the photographer and master of the countryside documentary film, Raymond Depardon. Is he a source of inspiration for you, a reference?
Of course Raymond Depardon is a reference and certainly he is the one who has best photographed rural France. I often think of him when I walk into a farmyard for exemple. However, in his typological and compulsive approach, I would say the 'Atlas of the Natural Regions' owes as much to Georges Perec, to the absurd collections of Hans Peter Feldmann, to the books of Ed Ruscha or to the Manufrance catalogue. Basically, two tempers coexist inside the Atlas. On one hand, a pastoral melancholia, on the other hand, a pop systematism.
Will there be an end to this project?
Initially, I wanted to finish the Atlas in 2024, for the inauguration of the Olympics Games in Paris, which are the absolute antithesis of it. It seemed important to me at the moment when the eyes of the whole world in an absurd communion would be turned towards the capital to offer the possibility of an alternative vision. But now that I realise better the amount of work it represents and how complicated it will be, I began to get used to the idea that, in fact, the ARN contains in its DNA the idea that it will never be completed.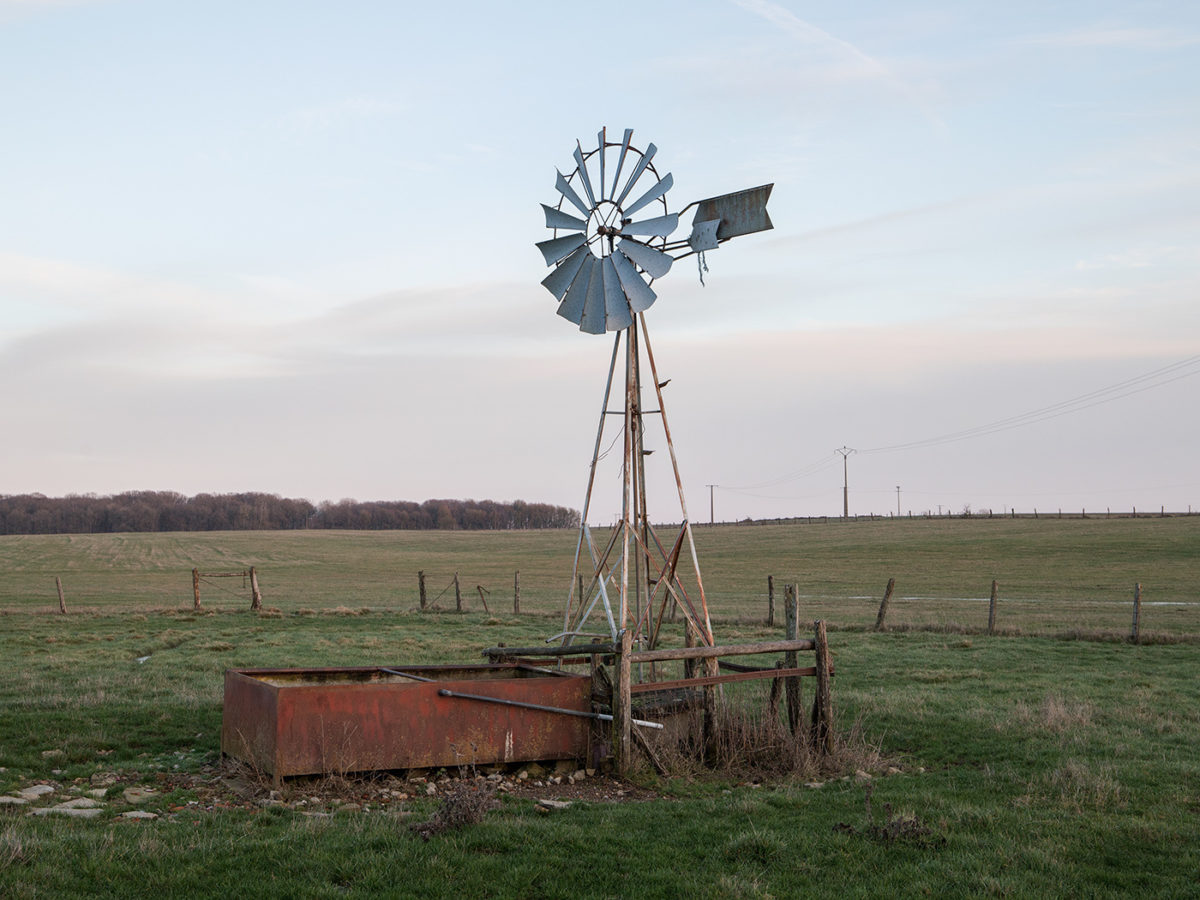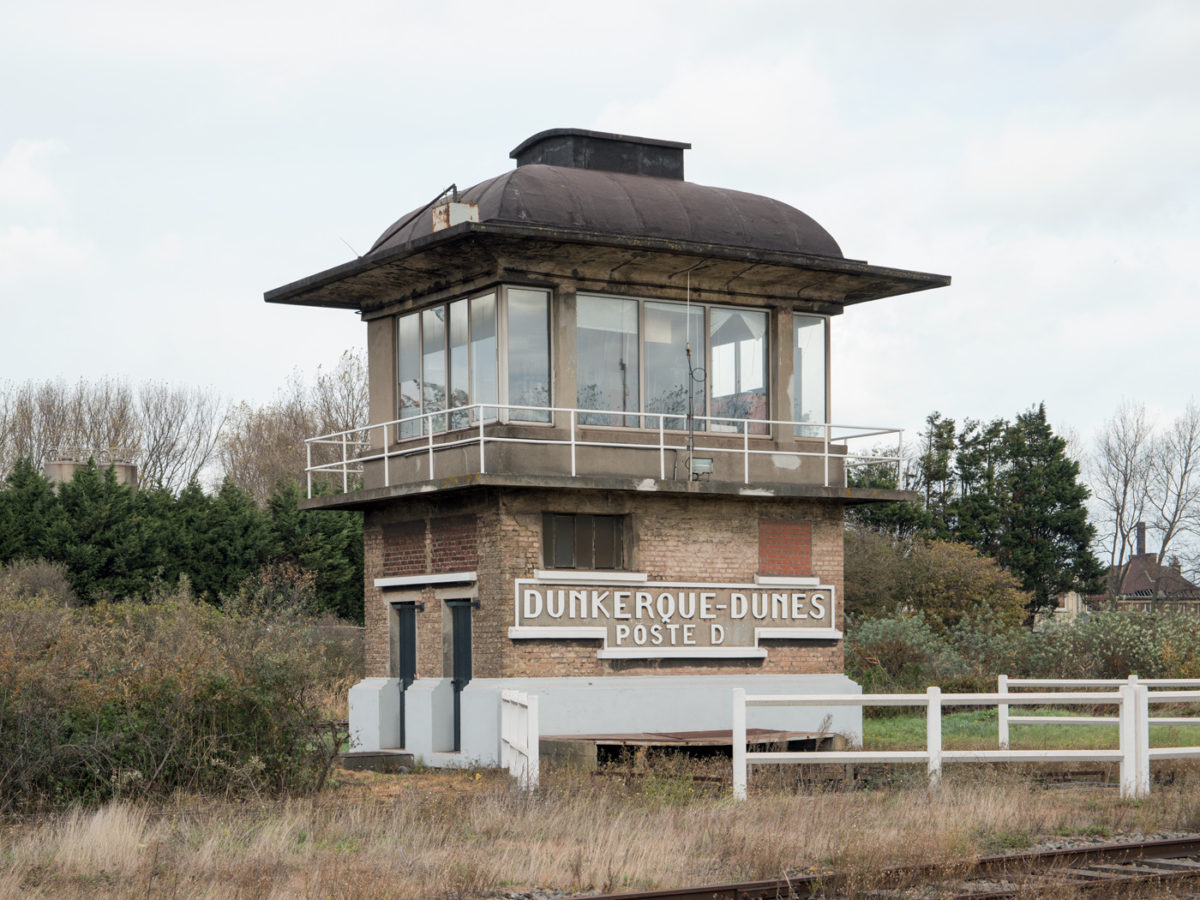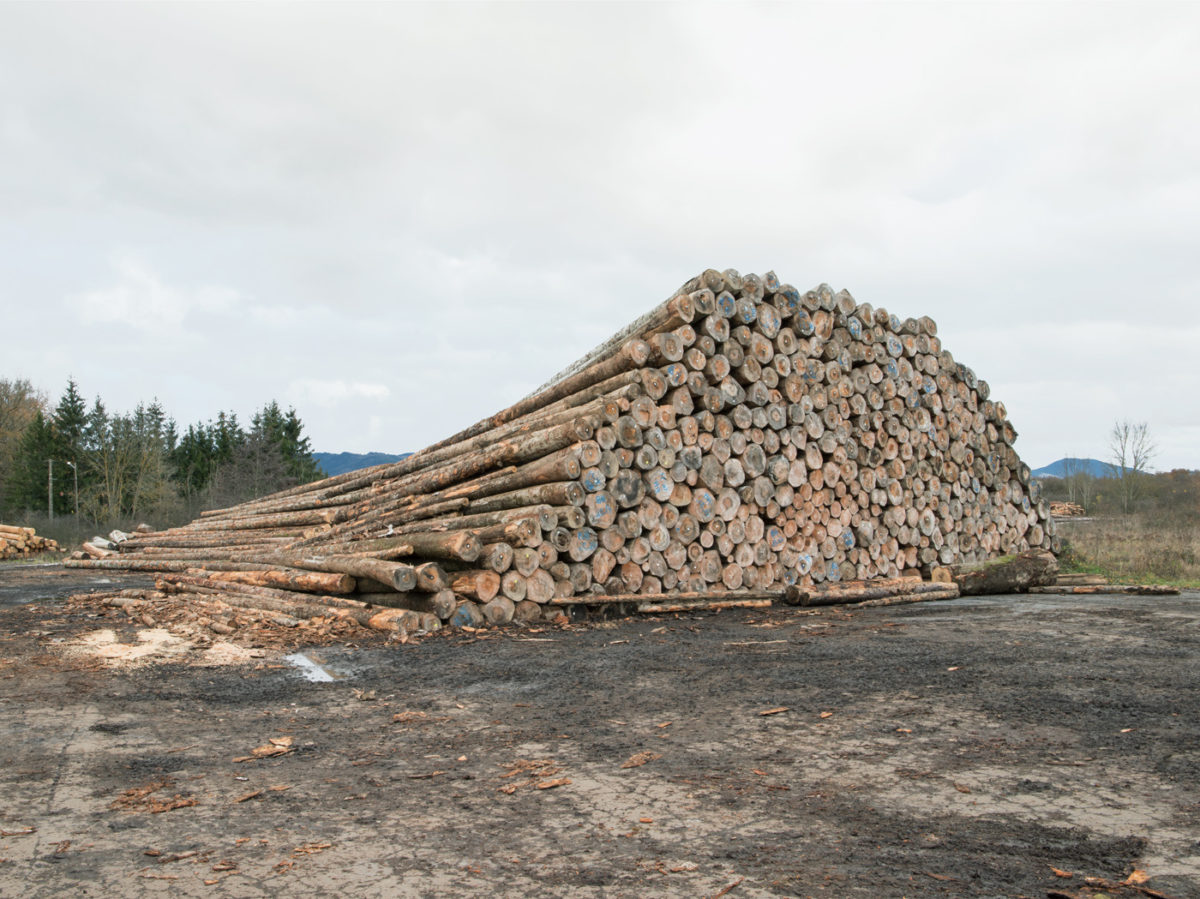 What areas of France touched you the most?
Many of them, it changes according to the seasons, according to the desires and moods. We recently discovered the Velay region which is located in the Massif Central mountains in the center of France. On a cold January day, it is a superb region with its volcanic reliefs, its windy plateaux and basalt stone villages. But I could as well talk about the Nivernais, the Outre-Forêt, the Boulonnais or the Puisaye which are, amongst many others, so charming countries.
What are you going to do after having answered this final question?
Ah ah ! As you know, we are going through extraordinary times. Having no opportunity to take photographs, we are working hard during this lockdown to archive 12,000 photographs that ARN currently contains. It is a long and tedious work that I am doing every day hoping that the archive-arn.com website will be ready when we can travel again.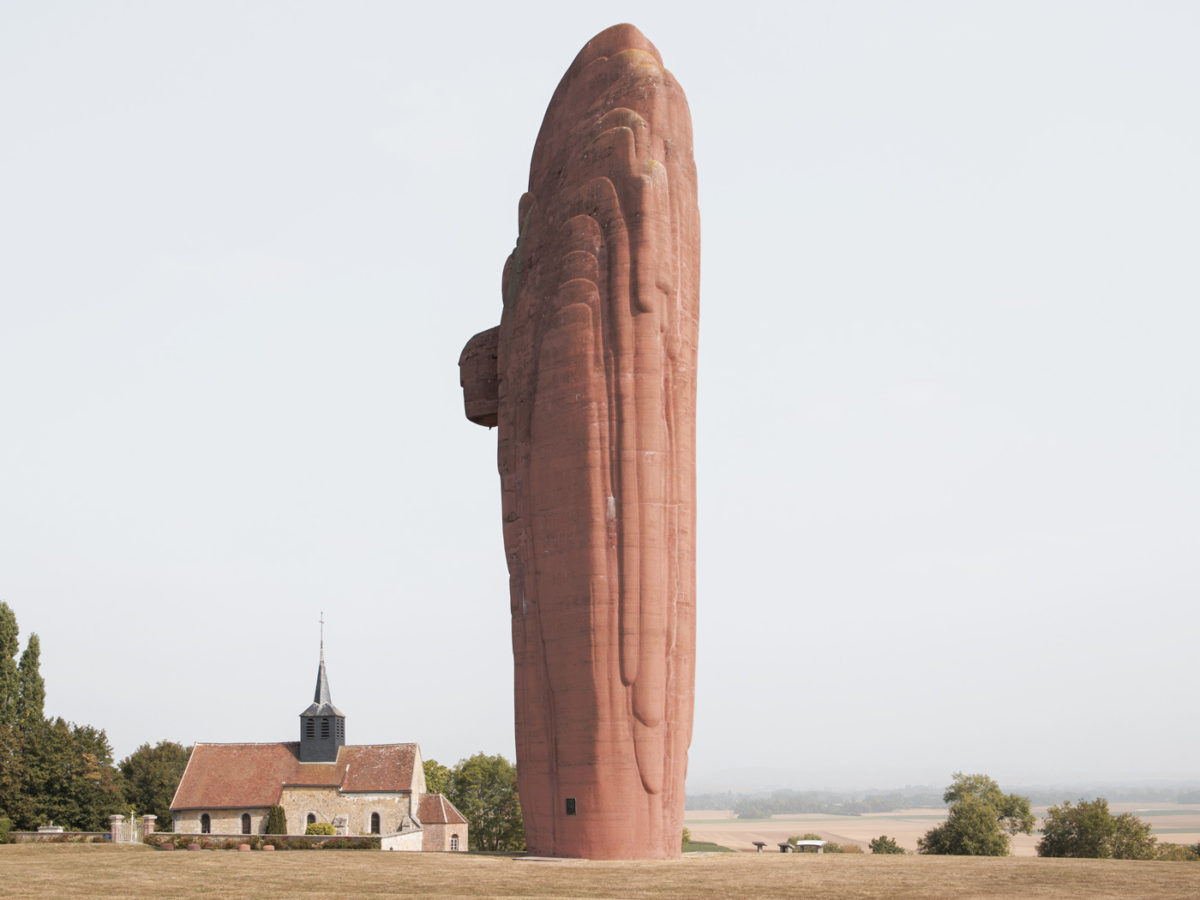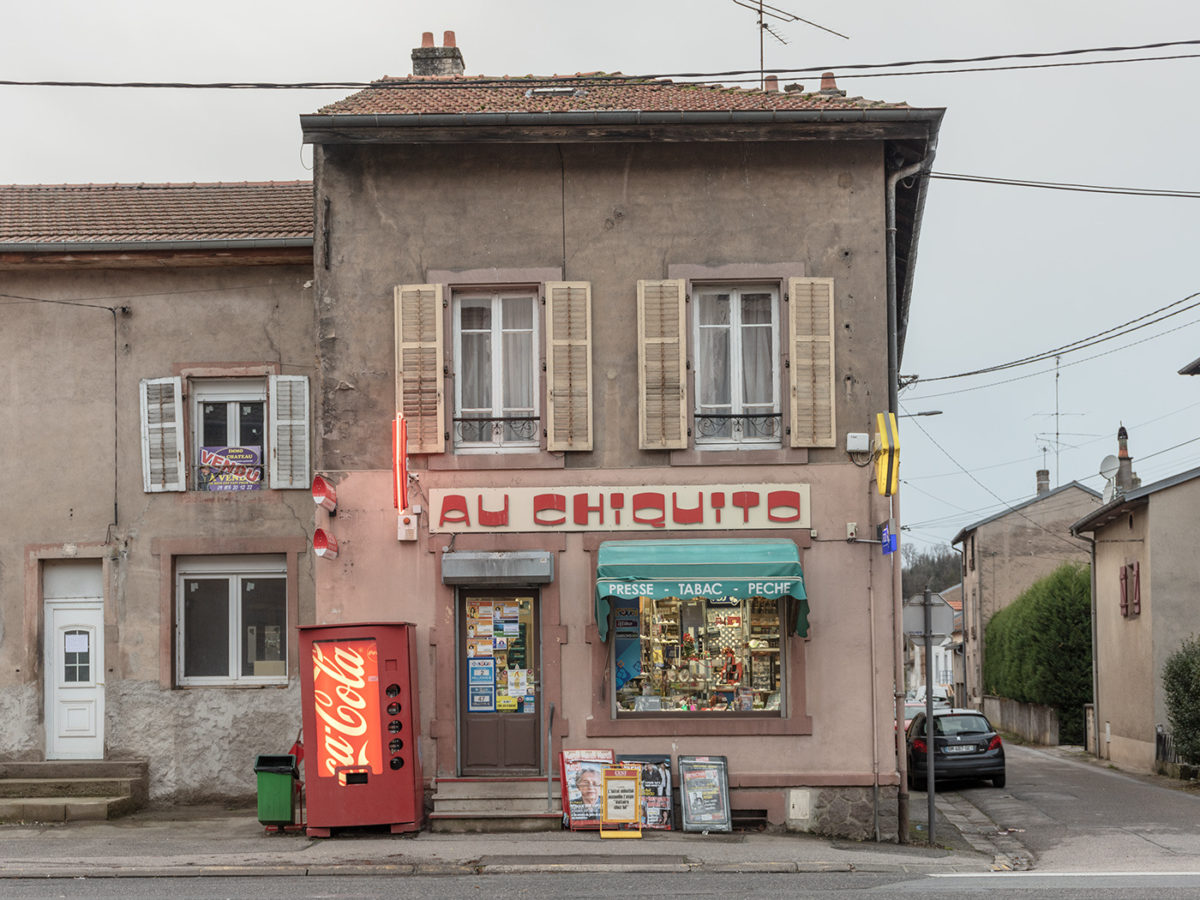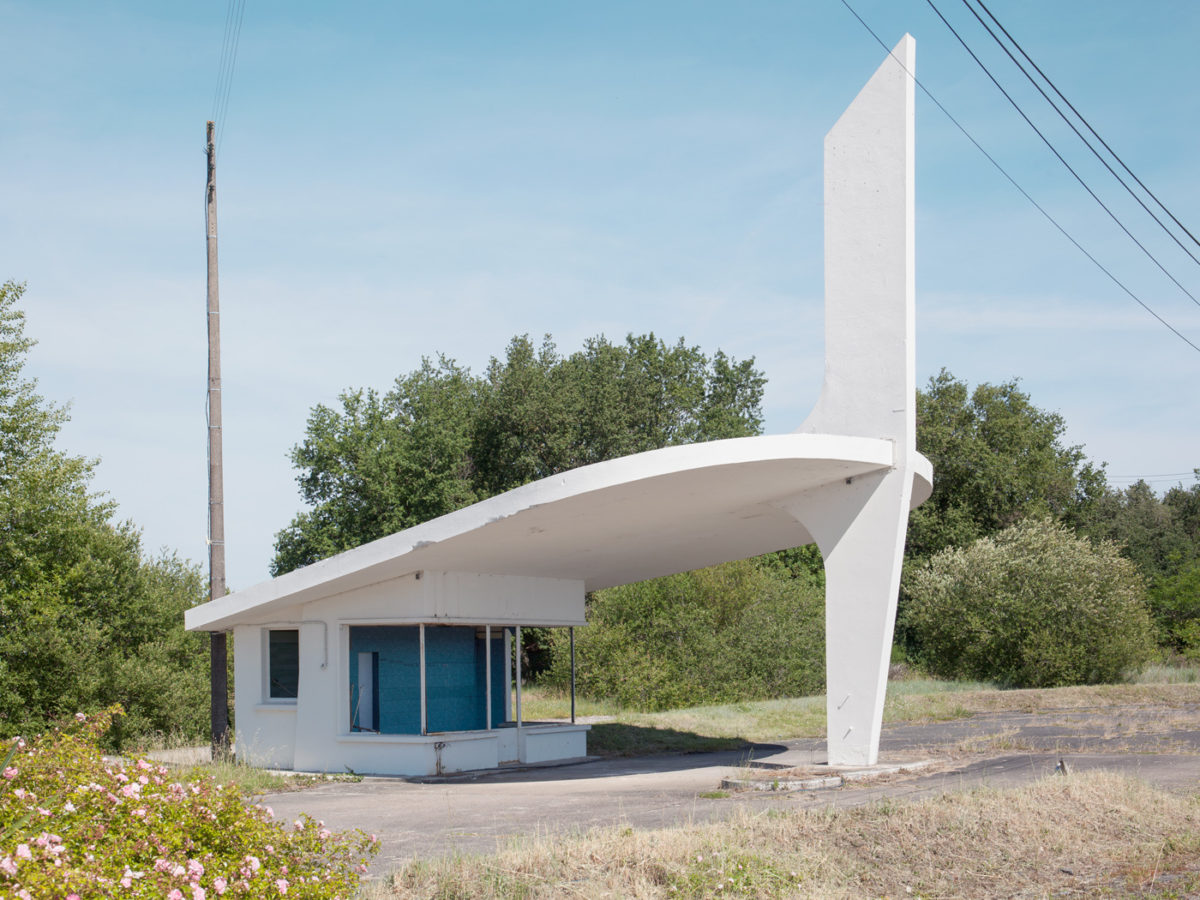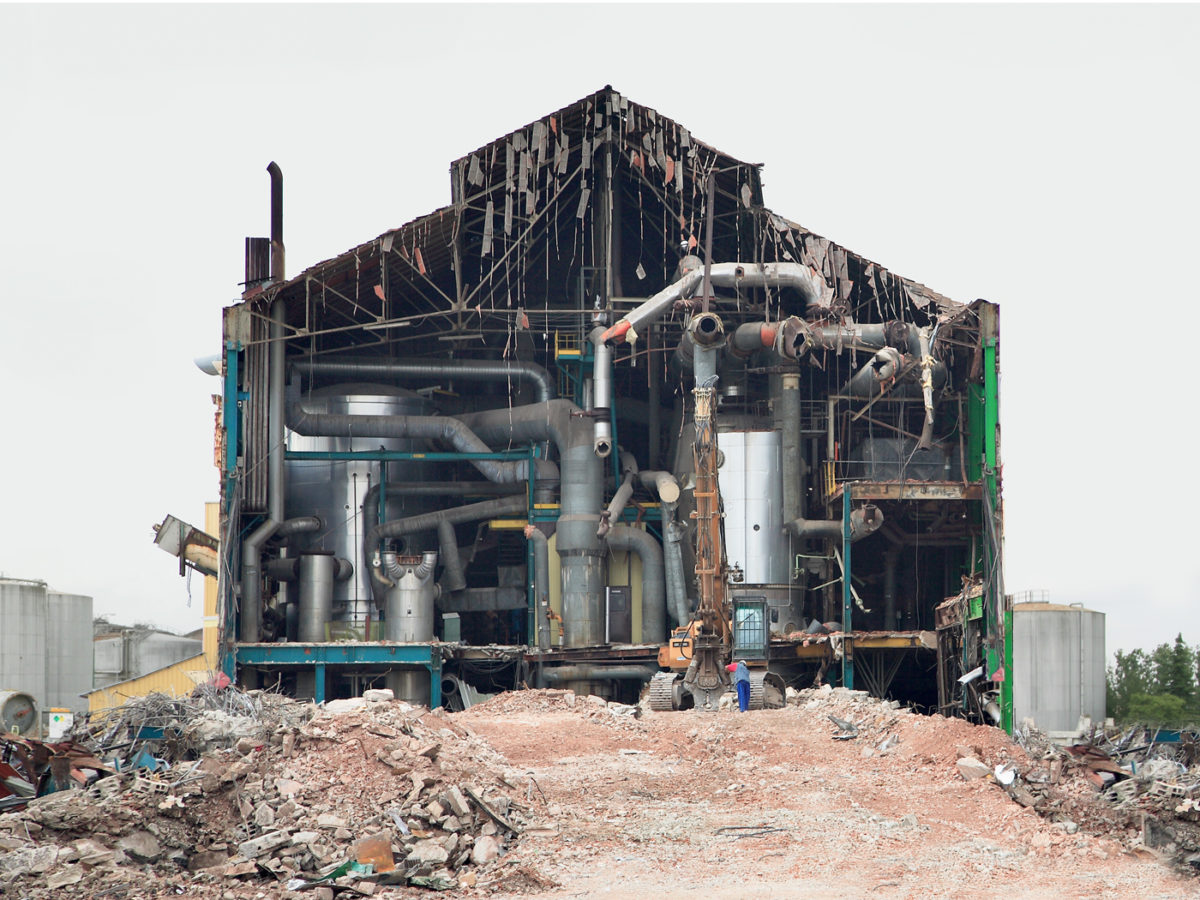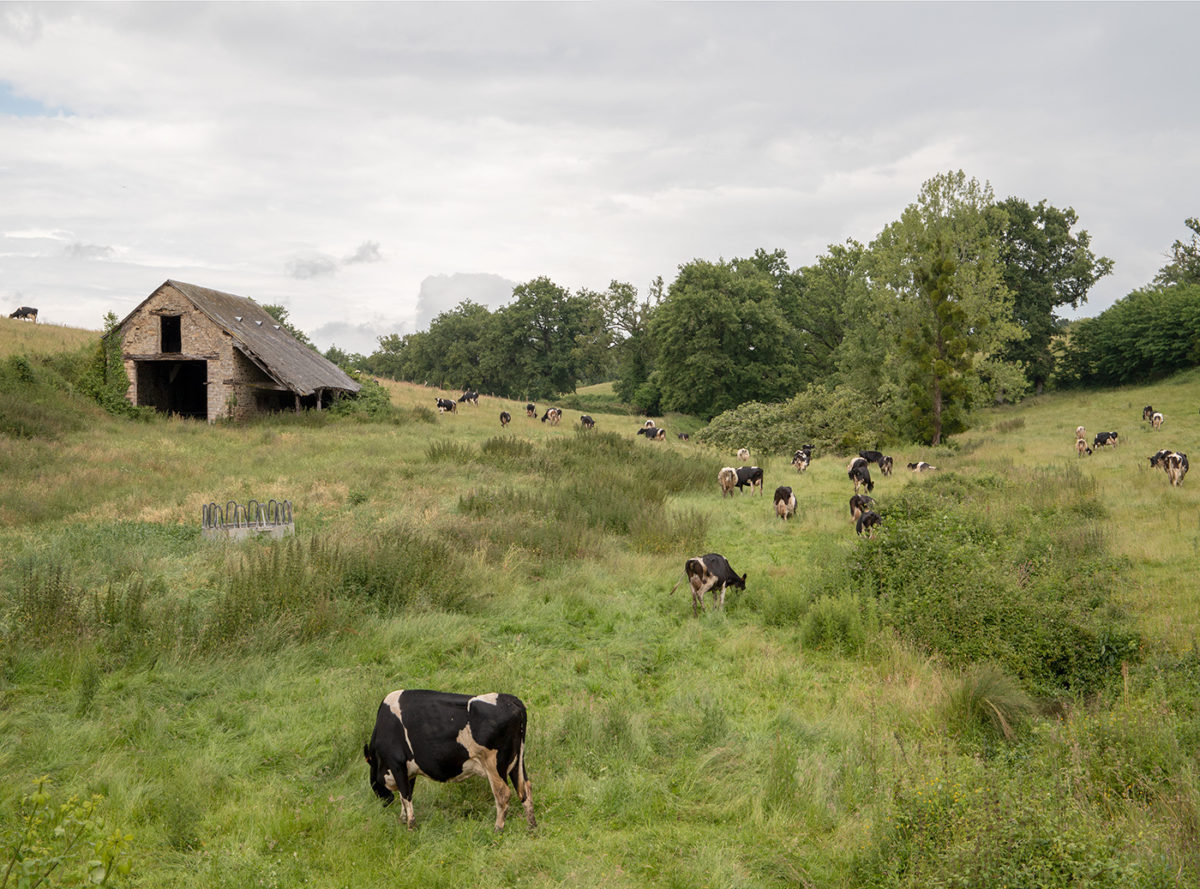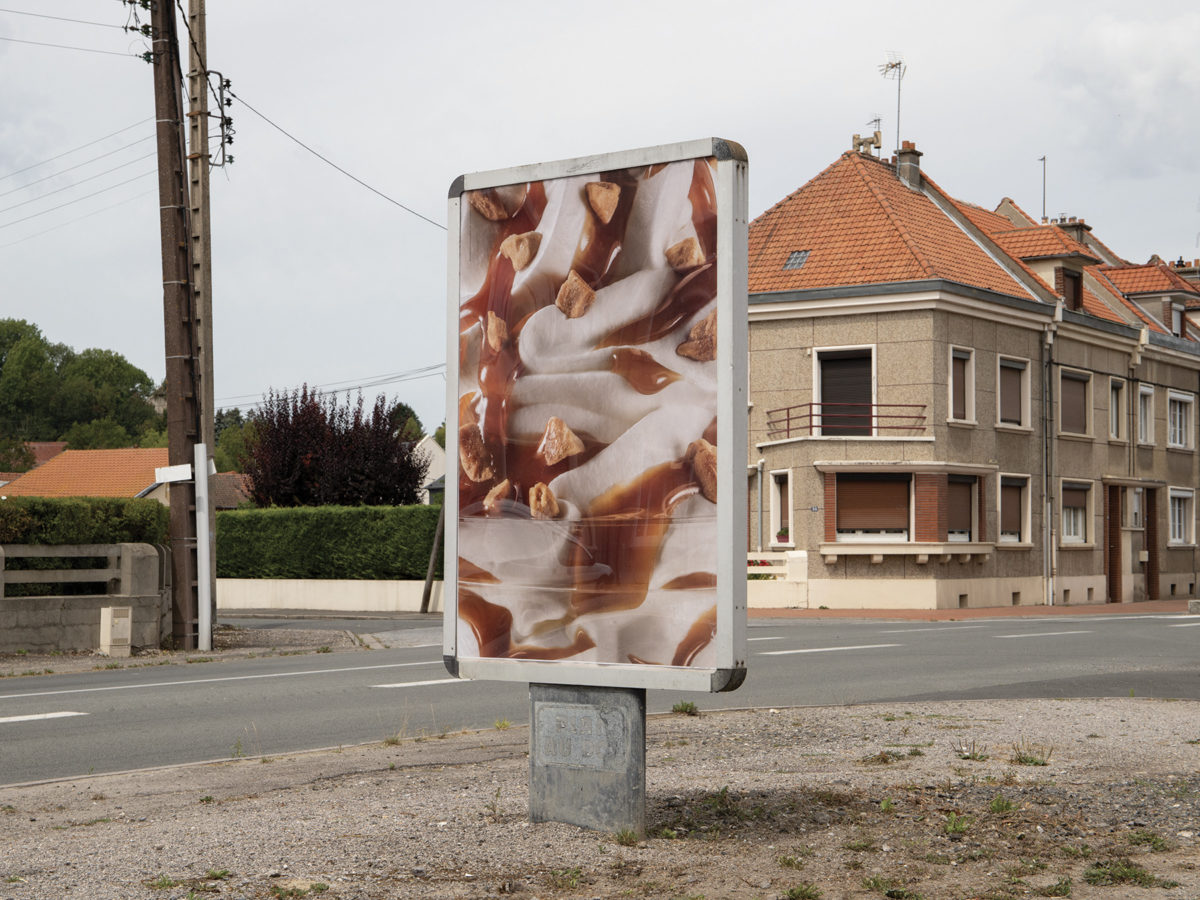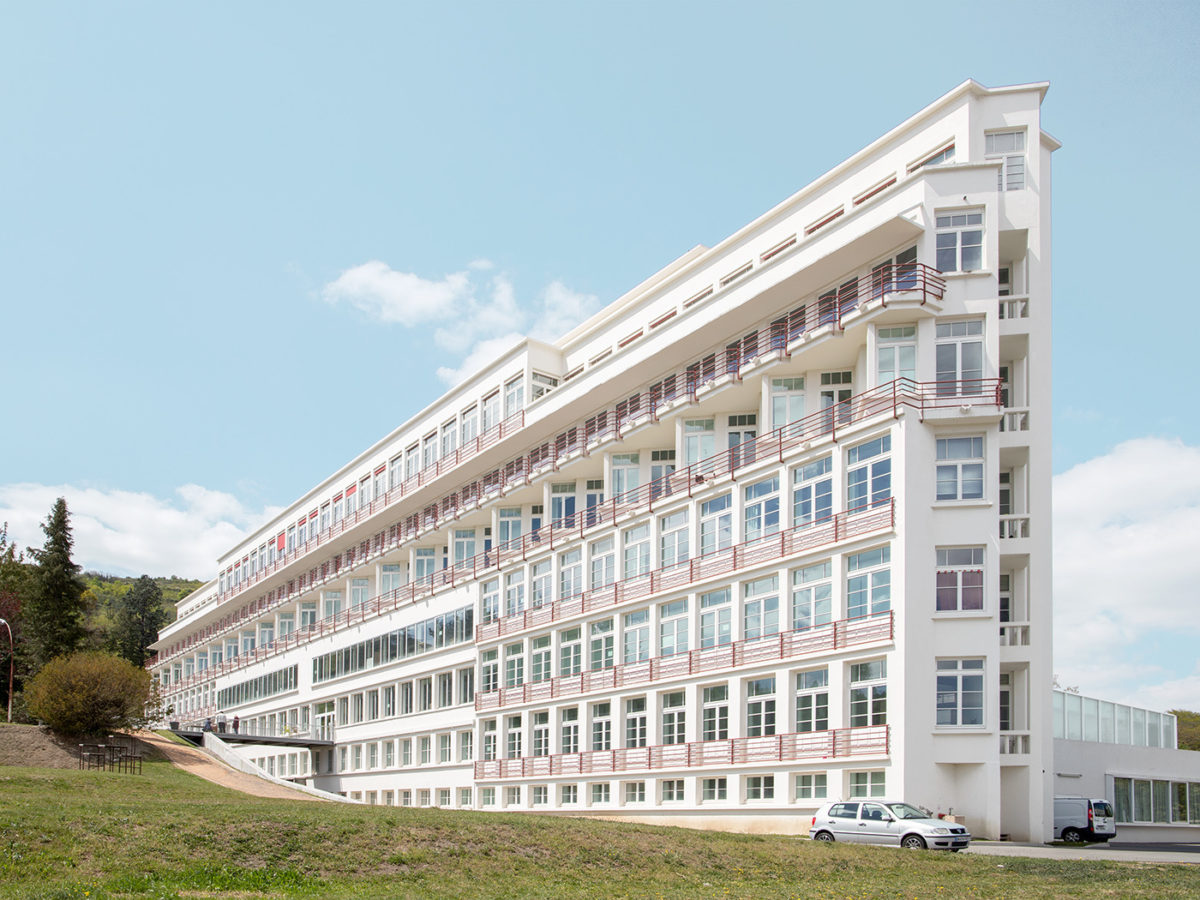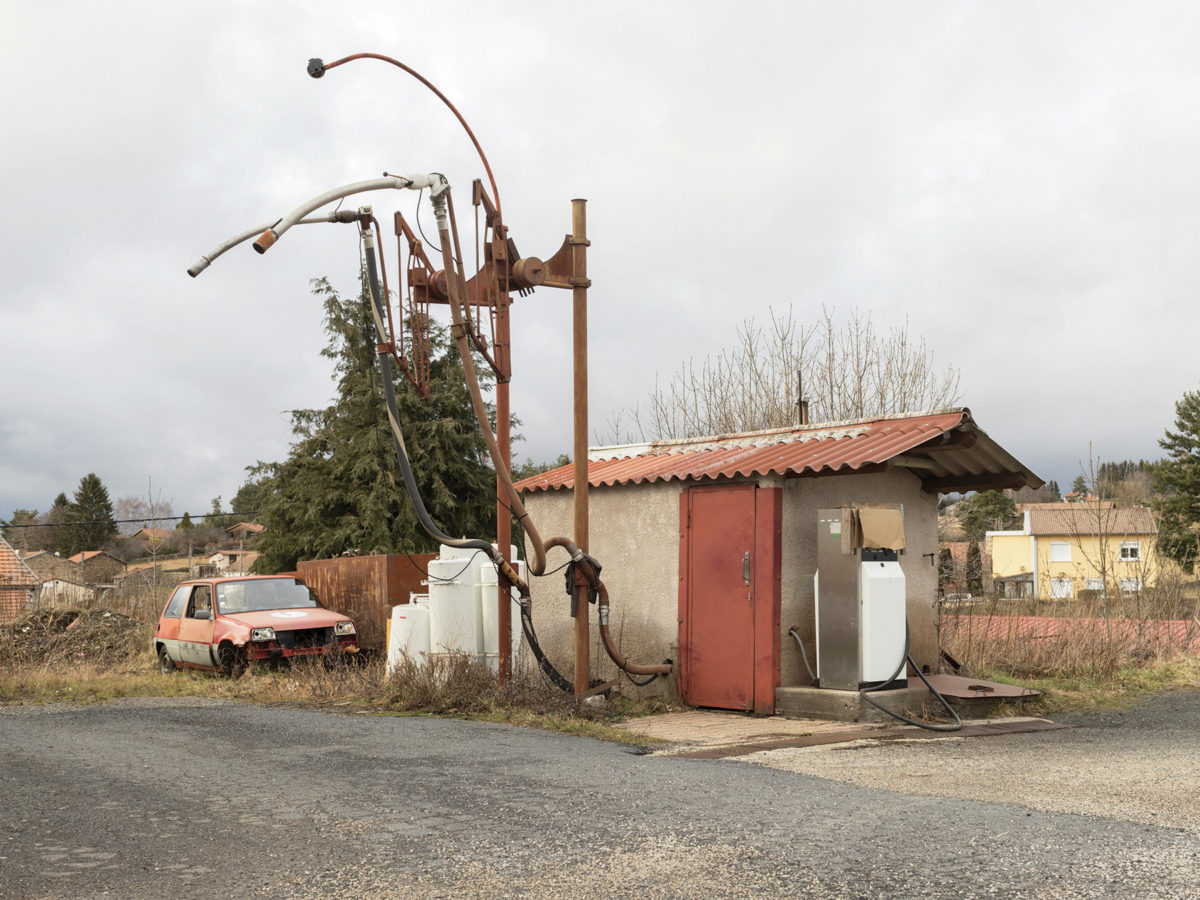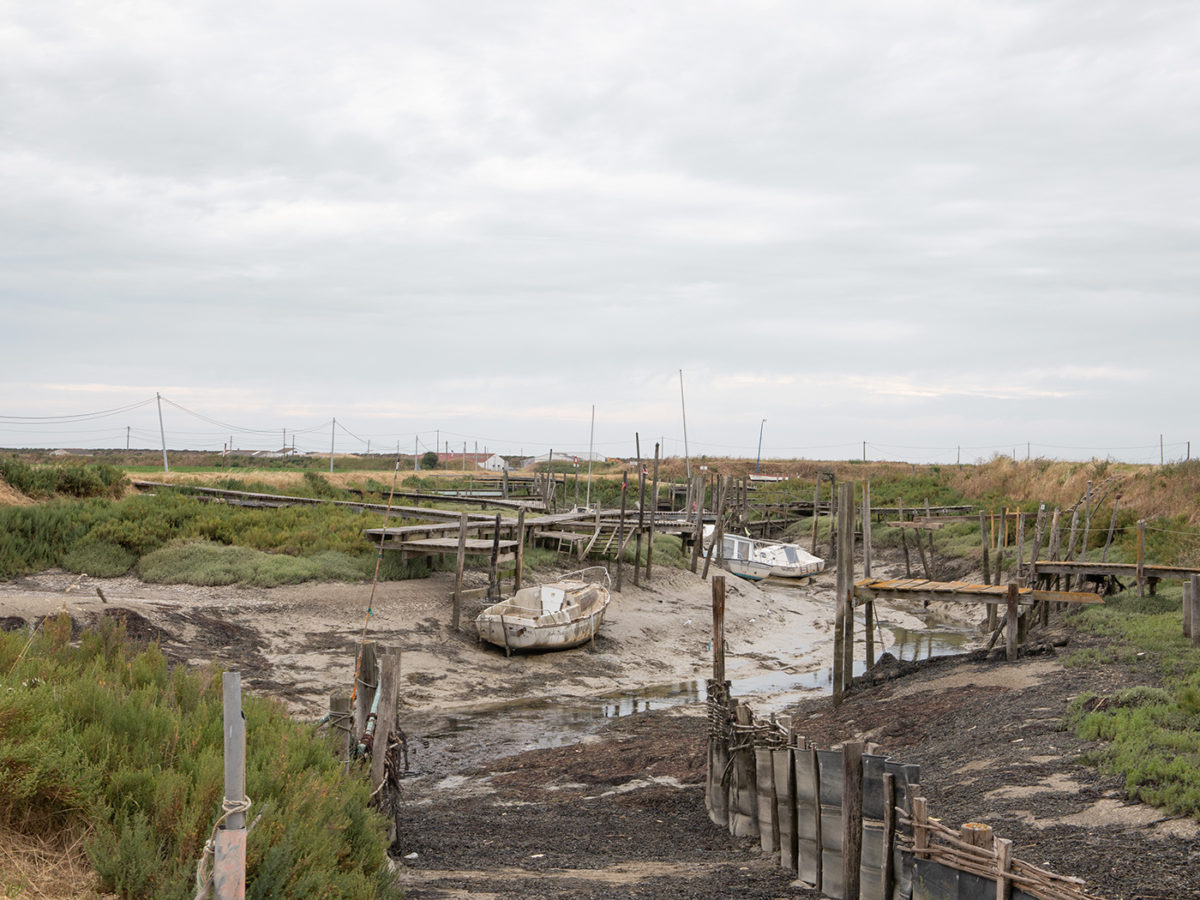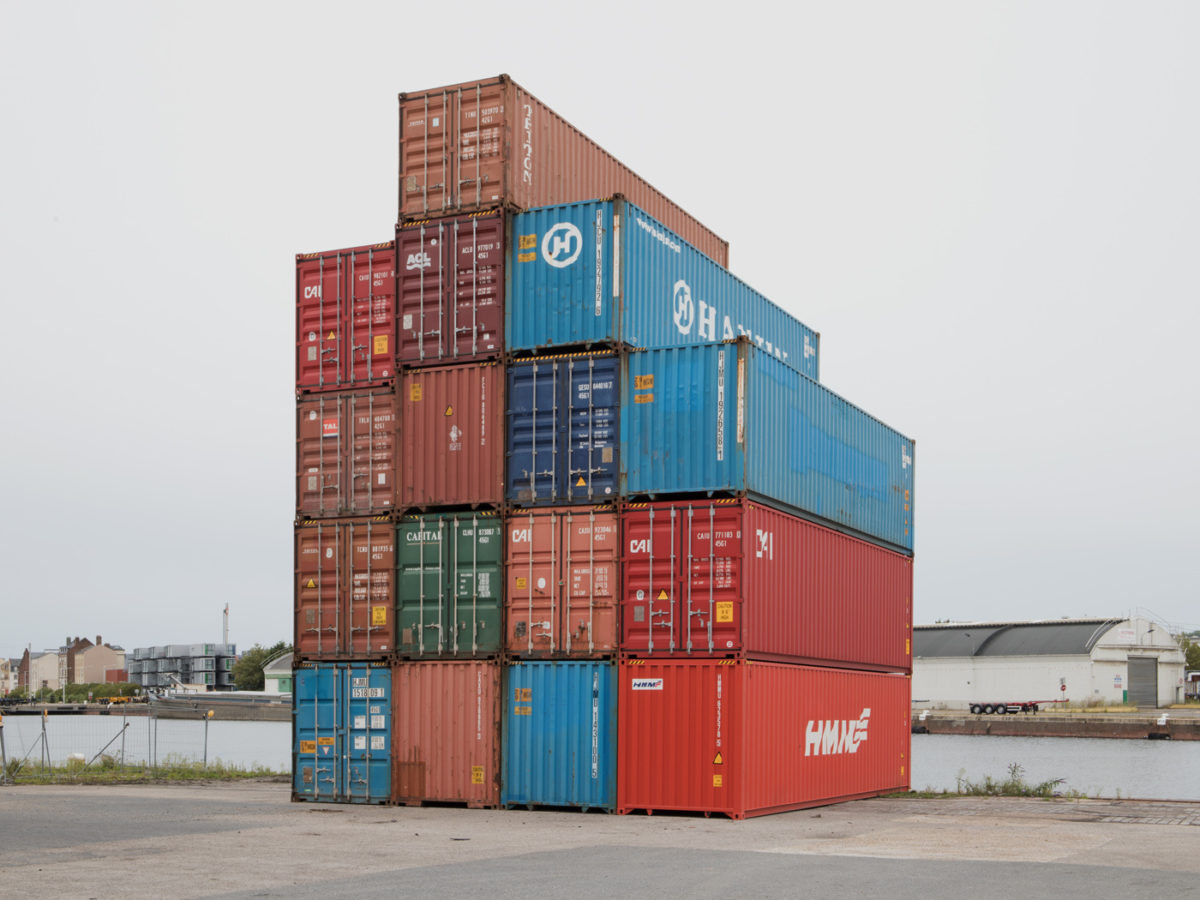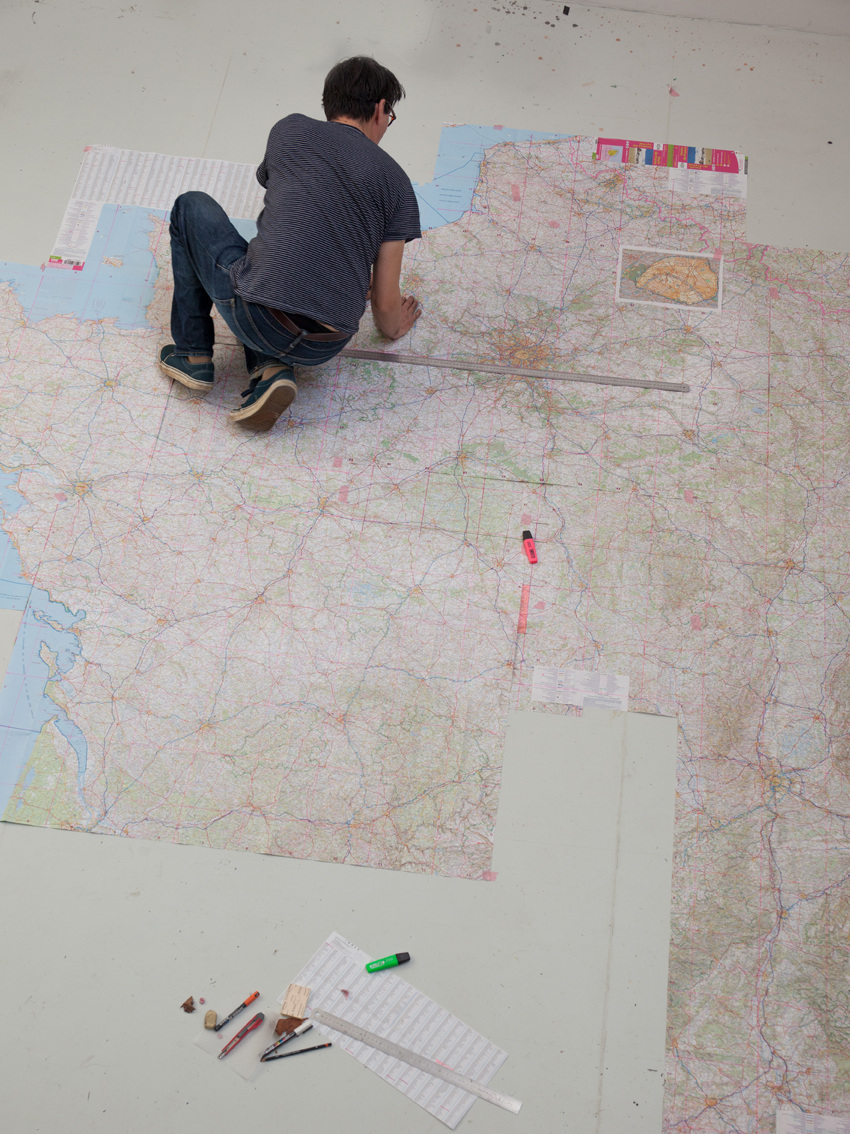 "If the concerned territory stops at the French borders, the ARN intends to lay the foundations of a system of representation aiming for a digital archive applicable to any other country."
> Atlas des Regions Naturelles

> Eric Tabuchi : website – instagram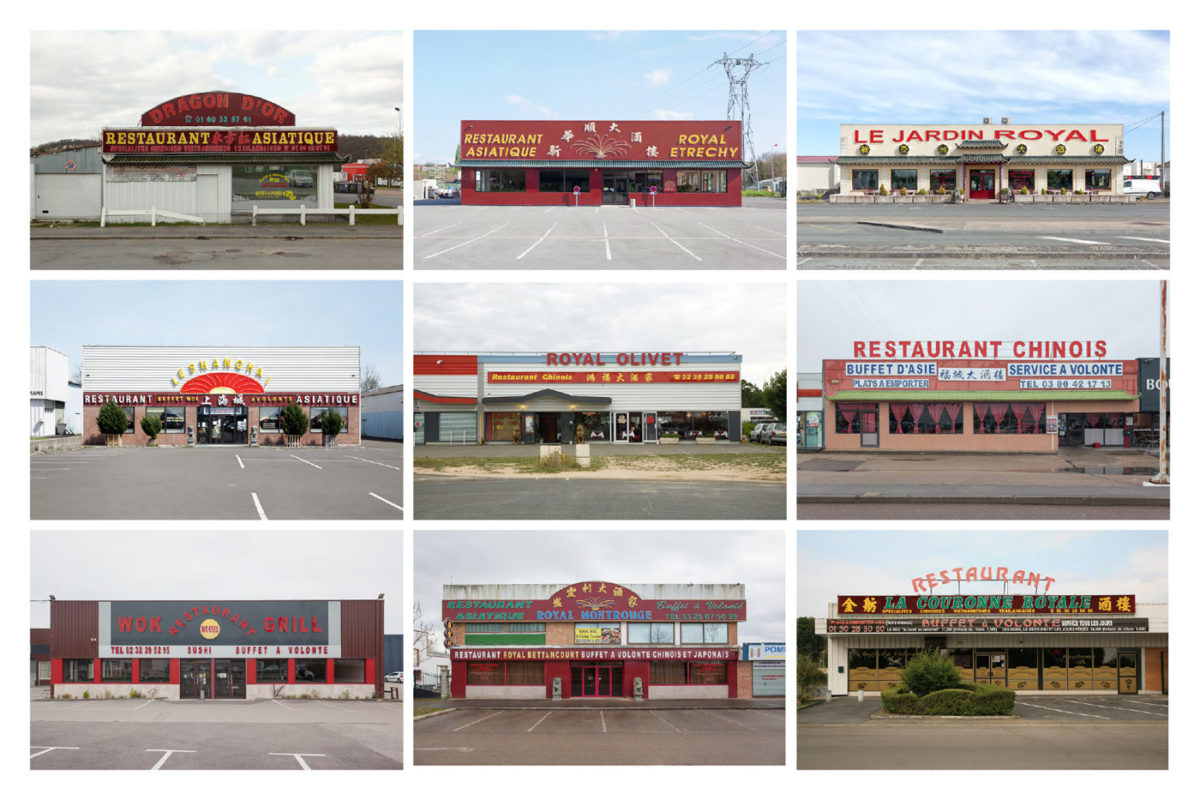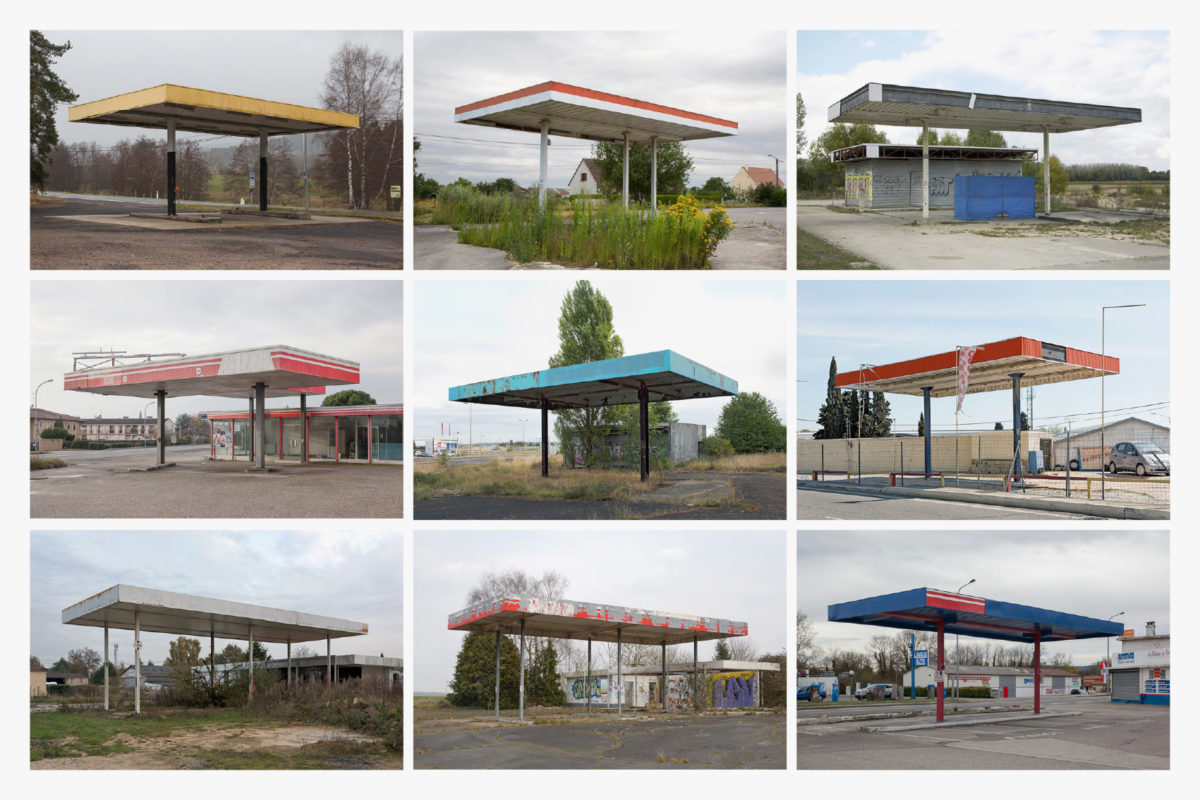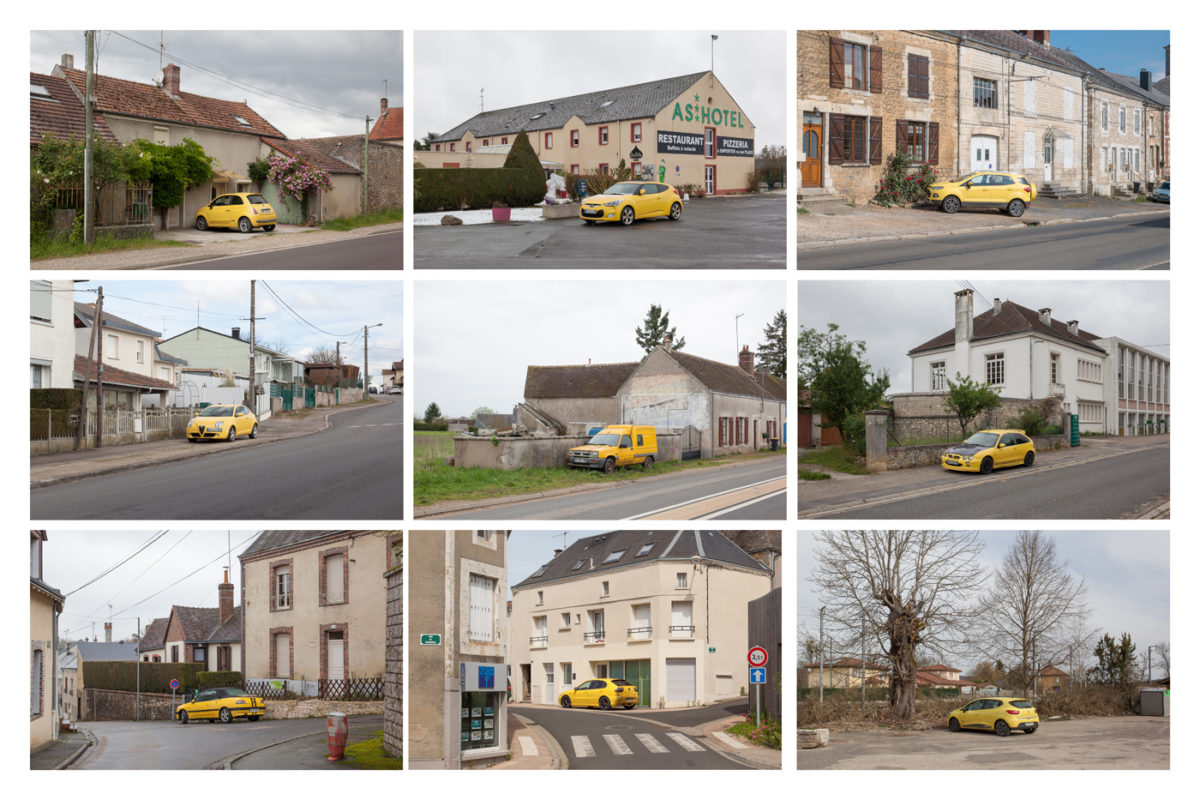 [Interview en Français]
Eric Tabuchi parcourt les routes de France documentant et archivant chacune des 500 'Régions Naturelles' (ou 'pays') qui composent le territoire Français.
Qui êtes-vous Eric?
En résumé, je suis un artiste photographe autodidacte d'origine danoise et japonaise né en France dans la seconde partie de siècle dernier. 
Pouvez-vous nous présenter votre projet photographique, 'L'Atlas des Régions Naturelles' (ARN)?
L'Atlas des Régions Naturelles est un projet photographique dont l'ambition est de documenter, en 50 images chacune, les environs 500 régions naturelles ou "pays" que compte le territoire français. Une fois achevée, en 2024, cette archive contiendra 25 000 images qui constitueront une description aussi bien géographique qu'architecturale de l'hexagone.
L'appellation "région naturelle" est équivoque. En effet cette terminologie qui désigne une myriade de petits territoires comme par exemple la Beauce, le Cotentin, le Béarn ou les Cévennes n'a pas à voir avec le fait qu'elles soient naturelles au sens d'une nature préservée. En fait, ces petites entités territoriales – qu'il ne faut pas confondre avec les grandes régions telles que la Normandie, l'Alsace ou la Bourgogne – aux frontières souvent indécises renvoient à l'histoire pré-révolutionnaire de la France. Elles précèdent donc les départements actuels et n'ont aucune valeur administrative. Cependant, même s'il est impossible d'en tracer les frontières exactes, les limites géologiques, topographiques, historiques et culturelles dont elles sont issues persistent à dessiner, dans une sorte de tradition orale, les contours d'une géographie dont la vivacité demeure bien réelle. C'est en ce sens, par opposition à région administrative qu'il faut entendre l'expression "région naturelle".
Dès lors, la dénomination française n'étant déjà pas très satisfaisante, il n'est pas aisé de trouver une traduction qui le soit en anglais. Peut-être que "anciennes provinces" pourrait convenir bien que cela revêt une connotation passéiste qui ne correspond pas du tout au sens d'un travail qui s'applique à décrire le paysage contemporain.
Quand et comment avez-vous commencé cette série?
Ce qui m'a incité à réaliser ce travail c'est en premier lieu l'absence de représentation véritable de pans entiers du territoire français dès lors qu'ils ne correspondent pas à une vision soit pittoresque, soit misérabiliste.
Comme nous l'avons vu avec l'élection de D. Trump ou avec le Brexit en Angleterre, il existe un décalage très fort entre la représentation idéalisé par les classes supérieures et l'état d'un pays réel. Dans cet état d'esprit, il me paraissait nécessaire, tandis que commençait la campagne de l'élection présidentielles de 2017, de penser la représentation de ces zones dont "l'invisibilisation" porte en germe le vote protestataire. 
Par ailleurs, peut-être en raison de mes origines étrangères, j'ai toujours été passionné par l'exploration de ce pays. De même, je m'interrogeais depuis longtemps sur la façon d'en faire une description aussi précise que possible.
Et puis, je crois que que derrière tout cela il y avait le désir de construire un autre rapport au temps et à l'espace qui pourrait se résumer ainsi : moins vite, moins loin ou l'éloge de la lenteur et de la proximité. C'est un peu la convergence de toutes ces raisons qui a motivé la décision me consacrer entièrement à l'aboutissement de ce projet.
Pouvez-vous nous en dire plus sur le rôle de Nelly Monnier dans le projet? Comment avez-vous initié cette collaboration?
Nelly Monnier, qui est ma compagne, a beaucoup contribué durant les nombreux voyages que nous avons toujours fait à préciser la manière dont nous pourrions procéder. Sa curiosité, son absence de préjugé m'ont beaucoup inspiré, dès lors, c'est très naturellement, à force de discussions et de séjours dans les régions que nous avons décidé de travailler ensemble. L'ARN étant un travail considérable dont nous gérons jusqu'au moindre des aspects, il était du reste impensable de le réaliser seuls. Si au départ, l'Atlas était plutôt un travail solitaire, aujourd'hui nous travaillons en binôme, c'est une œuvre commune.
Un des premiers concept que l'on perçoit de l'ARN est la mobilité. Vous voyagez partout en France pour construire cette bibliothèque d'images. Comment préparez-vous ces escapades? Pour trouver le prochain endroit, suivez-vous une organisation précise ou bien vos intuitions sur le moments ?
Nous passons beaucoup de temps sur la route, presque un jour sur deux et cela peut parfois créer une certaine lassitude aussi nous essayons de préserver au maximum le caractère spontané de la découverte, du moins dans un premier temps. Se laisser surprendre est important, il faut garder le plaisir de l'inconnu. Ensuite nous faisons des recherches. Celles-ci viennent compléter ce que la déambulation ne nous a pas proposé. Mais pour être honnête, si nous sommes de plus en plus organisés, nous n'avons toujours pas de méthode bien établie. Nos envies, nos besoins, nos lubies changent et nous nous adaptons. 
Faites-vous parfois appel à l'aide d'institutions locales?
Jusqu'à maintenant (nous sommes dans la quatrième année) nous n'avons jamais sollicité d'entreprises ou d'institutions. Souvent nous aimerions avoir accès à certains sites, mais au fond, nous tenons à notre indépendance. Je crois qu'il y'a dans l'esprit de l'Atlas une aspiration à se sentir libre qui est essentielle. Alors, si nous n'excluons rien à priori, dans les faits nous passons bien plus souvent sous les grillages que nous ne demandons des autorisations.
Quels sentiments voulez-vous transmettre à votre audience avec vos clichés ?
La chose qui m'importe le plus c'est qu'à travers nos images, le regard (souvent négatif) que chacun porte sur son environnement change, même légèrement. C'est un peu prétentieux mais j'espère que notre travail ouvre une brèche dans les préjugés et ainsi participe à réconcilier les individus avec des lieux que souvent ils ignorent. Plus durablement, à travers ces 25 000 photos, je souhaite montrer la diversité de la France contemporaine.
Comment différenciez-vous l'idée de 'Régions Naturelles' avec la Nature à proprement parler?
Comme je le disais plus haut, le terme "naturel" renvoie à la persistance d'une identité plus ancienne qui n'a pas à voir avec l'idée de "Nature". Certaines régions ont beaucoup évoluées depuis le 19ème siècle. La révolution industrielle, l'exode rurale, deux guerres mondiales, les 30 glorieuses, le boom du tourisme et des loisirs, tout cela fait que certains territoires n'ont en effet plus qu'un rapport lointain avec ce qu'ils ont pu être il y a deux siècles. Ce que documente l'Atlas c'est le présent de ces territoires, un présent qui possède plusieurs visages très différents. L'architecture étant au centre du projet, il est aussi normal qu'elle soit très représentée. Ceci dit, une grande quantité des photographies qui ne sont pas encore diffusées (elle le seront bientôt sur un site dédié) montrent du bâti agricole, des maisons modestes, des paysages et ce sera seulement quand elle prendront leur place dans l'ensemble que tout ça deviendra compréhensible.
Comment vous sentez-vous dans ces lieux reculés, isolés? Avez-vous une connexion spéciale avec eux?
Un des grands plaisirs de cette aventure c'est de découvrir des endroits dont nous ne soupçonnions pas l'existence et encore moins la beauté. Souvent c'est vrai, ce sont des lieux isolés, préservés d'une certaine façon car c'est une forme de luxe de pouvoir à cent kilomètres de Paris rouler sans presque croiser personne, de sentir qu'il existe une échappée possible à l'oppression citadine. Mais peut-être plus que les lieux isolés ce sont les contrastes et les nuances, les ruptures et les dégradés, les variations de tempo et d'intensité qui font qu'on est toujours surpris.
Ressentez-vous parfois une fascination pour ces mondes anciens ?
Si je n'était pas fasciné, je ne pense pas que je pourrais consacrer tant de temps et dépenser tant d'énergie à réaliser ce projet. Et pour ce qui est du passé, bien évidemment cela compte. Le présent en définitive n'étant que l'addition, la superposition des strates antérieures. Pour autant, je ne suis pas nostalgique. Ce que j'aime dans le passé (je ne parle pas des grands monuments mais des granges, des murets, des garages etc…) c'est sa résistance. Le passé en France possède quelque chose d'opiniâtre et de rebelle qui me réjoui. Une des beautés de la photographie c'est d'être un refuge possible pour toutes ces choses qui inéluctablement vont disparaître. Alors, bien entendu, l'ARN est pour l'architecture marginale une sorte d'Arche de Noé.  
Comment jugez-vous qu'un endroit pourrait faire partie de l'ARN? Avez-vous des critères spécifiques?
En principe tous les lieux, tous les objets ont leur place dans l'ARN, c'est même sa raison d'être. Les Monts du Cézalier ou les zones commerciales, les plages de Nord ou les cités HLM, les fermes du Charolais comme les cités ouvrières de l'Artois sont par principe dans l'Atlas comme chez eux. Dans les faits c'est évidement plus compliqué car il s'agit de faire que les images fassent image, que chaque lieu, chaque objet condense les particularités du milieu qui les environne. C'est toute la difficulté de la photographie de choisir mais aussi de renoncer quand la représentions est impossible.
Combien de personnes ont été impliquées dans l'ARN jusqu'à présent ?
Concrètement, dans le travail quotidien, nous sommes deux, Nelly et moi. Après, heureusement, nous avons des soutiens, le CNAP, le CAUE 37 ou la région Grand Est par exemple qui participent au financement du projet. Mais, comme je le disais plus haut, nous tenons beaucoup à garder notre indépendance.
Êtes-vous ouvert à l'idée d'inclure d'autres champs artistiques au projet?
Bien sûr, même si l'ARN comporte une forte dimension documentaire, il s'agit bien d'une aventure artistique. Nelly est d'abord peintre et je reste pour ma part très influencé par la photographie conceptuelle. Chacune de nos expositions est l'occasion de faire dialoguer les différentes pratiques et influences qui sont les nôtres.
Avez-vous des anecdotes de rencontres curieuses faites sur la route ?
Même si nous sommes parfois comme des explorateurs, notre vie sur la route n'est pas celle d'aventuriers. C'est même une vie plutôt routinière et solitaire. Bien sûr il y a des anecdotes, des pannes de voitures, des mésaventures ou des bonnes et des mauvaises rencontres mais dans l'ensemble, rien de très remarquable. Et puis, de même qu'il est difficile de raconter ses rêves, il n'est pas facile de raconter un voyage. L'ARN c'est une succession de moments fugaces, c'est la neige qui se met à tomber dans le crépuscule bleuté du plateau de l'Aubrac, c'est un mauvais café avalé sur un parking de supermarché, c'est un troupeau de moutons qui traverse une de ces minuscules routes cévenoles, c'est une marche à travers un terrain vague pour atteindre une usine abandonnée, ce sont finalement des images plus que des mots.
Dans vos travaux, on peut ressentir une certaine connexion avec le maître du film documentaire rural, Raymond Depardon. Est-il une source d'inspiration pour vous, une référence?
Bien sûr Raymond Depardon est une référence et certainement est-il celui qui a le mieux photographié la France rurale. Je pense souvent à lui quand je rentre dans une cour de ferme par exemple. Pourtant, dans son approche typologique et compulsive, je dirais que l'Atlas des Régions Naturelles doit autant à  Georges Perec, aux collections absurdes de Hans Peter Feldmann aux livres d'Ed Ruscha ou au catalogue Manufrance. Au fond, deux tempéraments cohabitent dans l'Atlas qui sont d'une part une mélancolie pastorale et, à l'opposé, un systématisme pop. 
Y aura-t-il une fin à ce projet?
Initialement, je désirais terminer l'Atlas en 2024, pour l'inauguration des J.O. de Paris qui en sont l'antithèse absolue. Il me semblait important au moment où les regards du monde entier dans une communion absurde seraient tournés vers la capitale d'offrir la possibilité d'une vision alternative. Mais je me rends compte devant l'ampleur de la tâche que ce sera compliqué aussi je commence à me faire à l'idée qu'en effet, l'ARN contient dans son ADN de ne jamais être achevé.
Quelles régions de France vous ont-elles le plus touché ?
Il y en a de nombreuses, cela change suivant les saisons, suivant les envies et les humeurs. Récemment nous avons découvert le Velay qui se situe au sud du Puy, dans le Massif Central. Par une froide journée de janvier, c'est une région superbe avec ses reliefs volcaniques, ses plateaux venteux et sont ses villages de pierre basaltique. Mais aussi bien je pourrais parler du Nivernais, de l'Outre-Forêt, du Boulonnais ou de la Puisaye qui sont parmi bien d'autres, des pays aussi très attachants.
Qu'allez-vous faire après avoir répondu à cette dernière question ?
Ah ah ! Comme vous le savez, nous traversons une période bien particulière. N'ayant pas la possibilité de prendre de photographies, nous travaillons d'arrache pied durant ce confinement à l'archivage des 12 000 photographies que contient actuellement l'ARN. C'est un travail long et fastidieux auquel je m'astreins quotidiennement dans l'espoir que le site www.archive-arn.fr soit prêt quand nous pourrons de nouveau circuler.
"Si le territoire concerné s'arrête aux frontières françaises, l'ARN entend jeter les bases d'un système de représentation, par la photographie, à destination d'un archivage numérique applicable à n'importe quel autre pays."
Atlas des Regions Naturelles / Eric Tabuchi : website – instagram