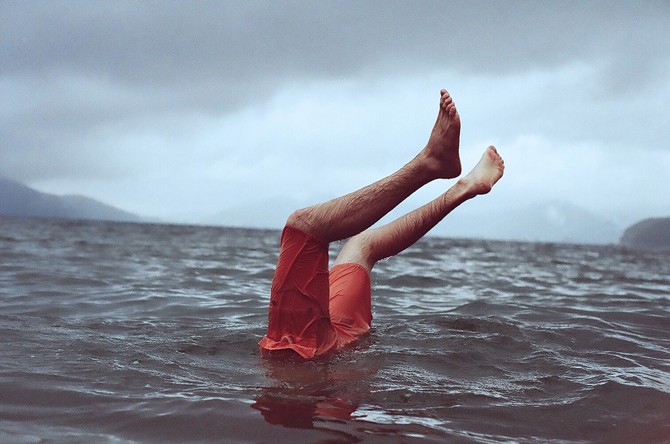 Tell us something about this picture
I took this photo while travelling in Brasil with some friends. We went to this really small beach. It was raining and half my friends prefed not to go into the ocean. We had the beach to ourselfs: I took my camera and a plastic bag to cover it and then entered the water.
It was just us, I didn't feel silly while having my hands up in the air trying not to get the camera wet. It was an easy shot, just us being kids under a summer rain.
_________
Rebeca Rossato – Brasilian photographer currently living in Buenos Aires, Argentina /  find her on flickr