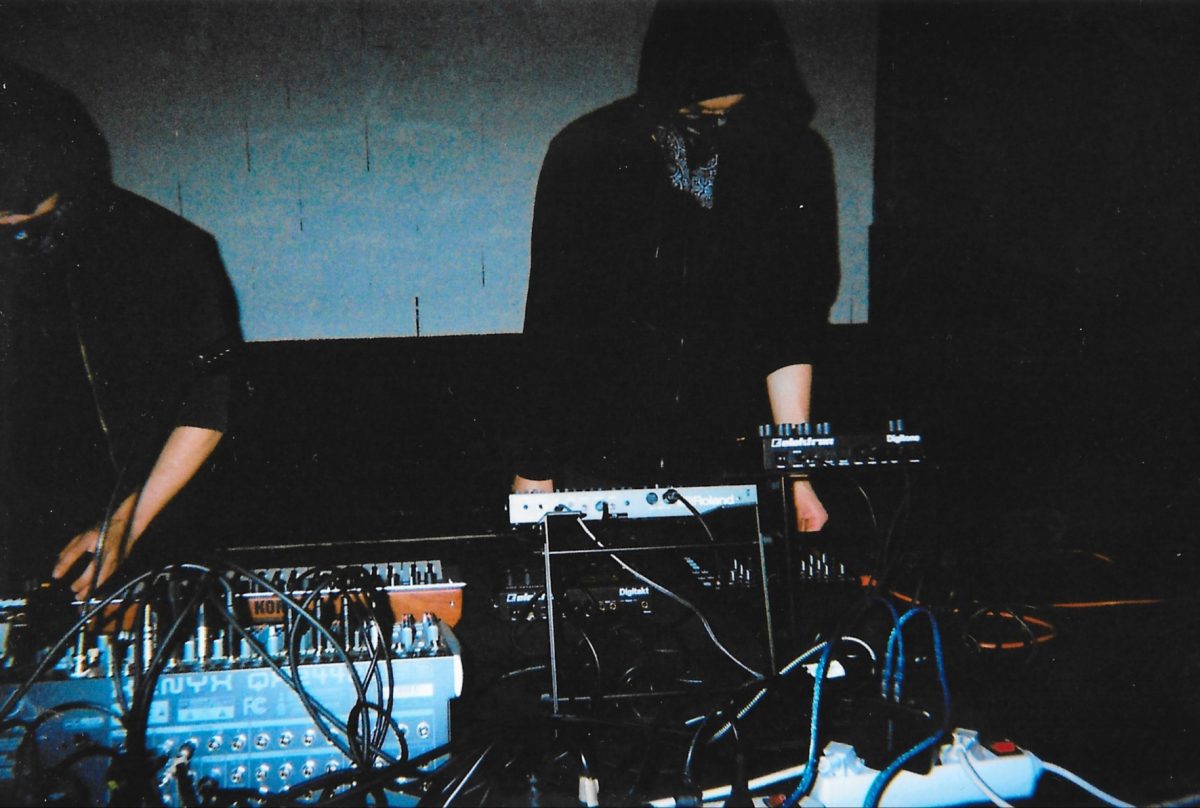 Drop your weapons and come join us!
ViLN
MUSIC . January 16th, 2020
What does ViLN mean and how did you choose to name yourself like that?
It is the name of our hometown, a village in a beautiful countryside, where we spent all our childhood and did the 400 coups. It's a tribute to the place where we grew up and since the beginning we had this idea. We also like the french meaning of it and its double meaning for us.
ViLN is a duo of french electronic producers. What's the origin of this collaboration?
We know each others for more than twenty years now. We always did everything together. We started electronic music production together, we did our first techno parties together. We love the same music, some of the same artists. It seemed natural to us to make music together.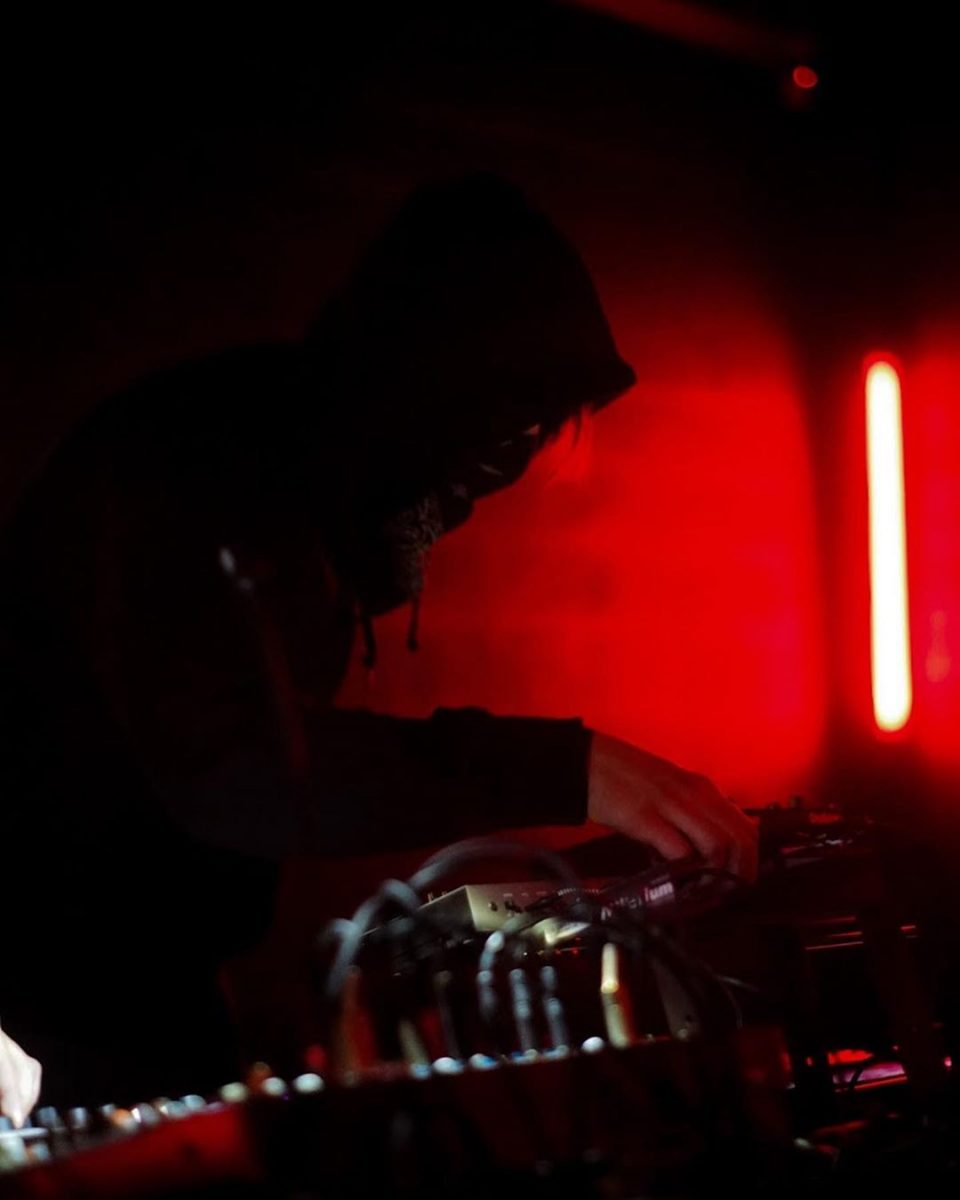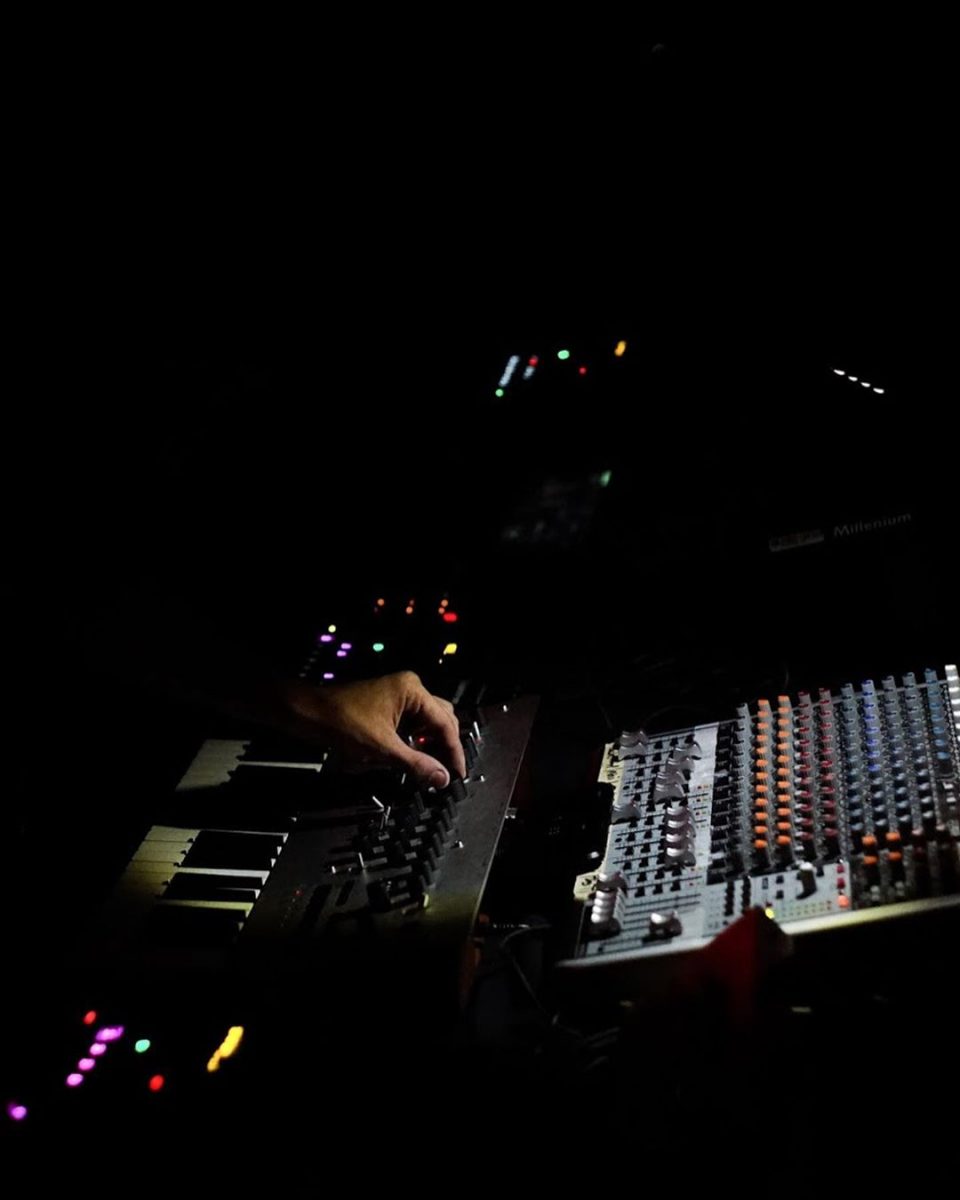 Why do you choose to hide your face during your show?
For us it's like returning to the origins of Techno. To put the music forward and not ourselves. It is quite against the cult of personality that we find very present nowadays in electronic music and in a world of selfie culture.
Also, today it is more and more difficult to preserve your own anonymity and private life. Even in raves where you see a lot of people with phones, taking pictures and videos. We do it too, we all do! But in our opinion, this is going against the freedom of parties, the club and techno culture, where everyone can express themselves, in a safe space. Image culture is liberticidal in the case of clubculture. Today hiding your face in public space is forbidden, so for us it is a form of freedom, of contestation and protection. Can't wait for facial recognition.
Furthermore, our project in its identity or live act is politicized, in the same way techno and rave scene were at the beginning. Techno has always defended the rights of the oppressed communities and minorities: LGBTQI+, poors, afro americans… As in the musical origins of techno, in jazz, blues, soul, especially in the United States, which represented a mean of emancipation, of resistance. So it is really important for us, even at our very small scale, to give a political message through our music and especially in France where a part of the scene is not committed anymore or tends to forget its origins. Even if we saw this past few years a lot of really nice initiatives that are going to this direction, a more political one.
You recently released a digital & cassette tape "21450 [PSANG Tales Vol. 2]". How long have you been working on it and what track took longest to complete?
It took us approximately 8 month to do it. LBD is the track we had the biggest discussions about and difficulties to finish and to be satisfied with. We recorded at least 5 or 6 versions to finally keep the first one we recorded live in our studio, late at night.
On the contrary, for La Vallée du Cromalon, a track that close perfectly this chapter in its spleen and acid melancholy kind of sound, tribute to the nature of our hometown, it took us one afternoon and one jam to composed it.
Can you tell us about your track "Le Craquelin", very sweet melodies and this soaring mood ?
It is a tribute to all the artists that inspired us before and during the composition of this EP. The title is also a tribute to our hometown and relevant of the atmosphere and the feelings we keep of it.
More aggressive, the track "LBD140" kicks ass with this line of galloping acid and some pretty "out there" drums! How did you work to produce it?
As we said in a previous question this track has been difficult to produce and to complete. For all of our tracks, we generally start with a jam, only hardware. We use the computer just for the final master record and we like this imperfect aspect of it, not calculated but only expressing the feelings of the moment and the relation with the hardware. It is something that you cannot really feel behind a computer screen. Sometimes our jams lead to nothing, but each time we feel a good vibe on what is it going on, we continue in this direction till it really pleases us, the same way it is to play it live. This can give us a lot of limits, we are aware of it, but also great freedom.
For LBD we had the idea to make a more violent track than the rest of the EP being more dreamy. A more techno and vehement track that recalls the cops violence and governments repression, not only in France but all over the world.
For this 6 tracks, you choose to insert on the cover a photo of the Fouquet's fire during the yellow vest protest, a message to pass over?
Drop your weapons and come join us !
What's your favourite piece of gear and why?
TB303 for its unique sound, still extremely beautiful after all these years, but also our two Digitakt for their flexibility, their unique workflow, possibilities, MIDI control and this fucking awesome sequencer, allowing us not to use any computer.
Pomme Sanguine is the Lyon-based label who you released your recent tape with. How did you meet them? Can you tell us about the various activities within the label?
We already knew this amazing crew from previous projects we did alongside. We are very lucky of all the opportunities Pomme Sanguine brought us. We are so thankful for their trust.
Pomme Sanguine is an ambitious project thought by our friend Côme aka Sire and a wonderful team of nice people. It is a quite of an original concept that we can see in foreign cities like Berlin. It's divided in two parts :
– Pomme Sanguine organises conferences and events around the electronic and independent music world with finely selected speakers and panels, followed by a rave party in the theme of the conference. For example, the last one was about Drag Queen and Club Kid movement in France nowadays. The next one will be on local scene in Lyon with the theme : inventory and perspectives.
– PSANG : the label side of the project features a blend of ambient, electro and acid influences that is shared in accordance with its love for physical media (Tape, CD, USB drive & soon vinyl). For example, the last release of the label is an Ambient CD made by Sire and Baptiste Forest for a short movie soundtrack.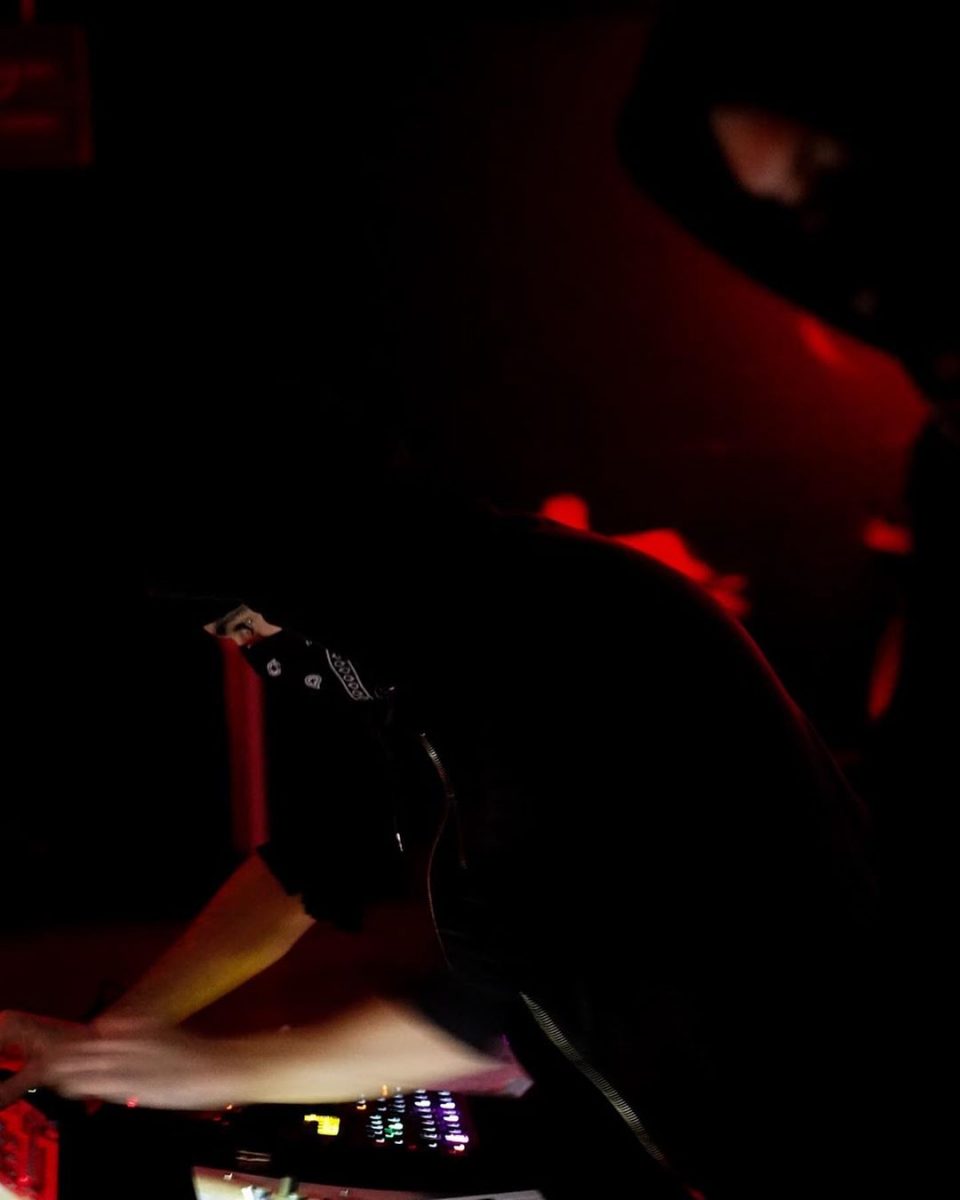 What's next? Do you have other projects in progress?
Yes, we will be releasing two tracks in February. One on the next tape of Pomme Sanguine, PSANG TALES VOL. 3, a various with amazing artists that we really appreciate as musician and as people, but also another one under an alias project. We might also be a part of a various on vinyl during the year 2020. We are also working on another live act that you can hear on the 7th of February at Les Halles du Faubourg.
Tell us something about the scene in Lyon.
A lot of beautiful initiatives, lots of people, nice projects and amazing local artists and crews. We are very lucky for that in Lyon. The scene has evolved a lot this past 10 years and especially this last 5 years. It is a big playground, but sometimes we find some of it a little bit closed on itself.
What was your first musical shock ?
Sniper – "Pourquoi" and all the "Gravé dans la roche" album in 2003. For those who remember, this album had made a lot of noise politically (hi Sarkozy).
If we came to Lyon, what are the 3 places to go?
Le Sucre and Terminal for their line up, the Court Circuit terrace for its unique Guillotière (district of Lyon) "69 la trik" ambiance. Best neighborhood in all town.
What are you going to do just after having answered this final question?
A bit of jamming and some PS4.
Thank you for that interview !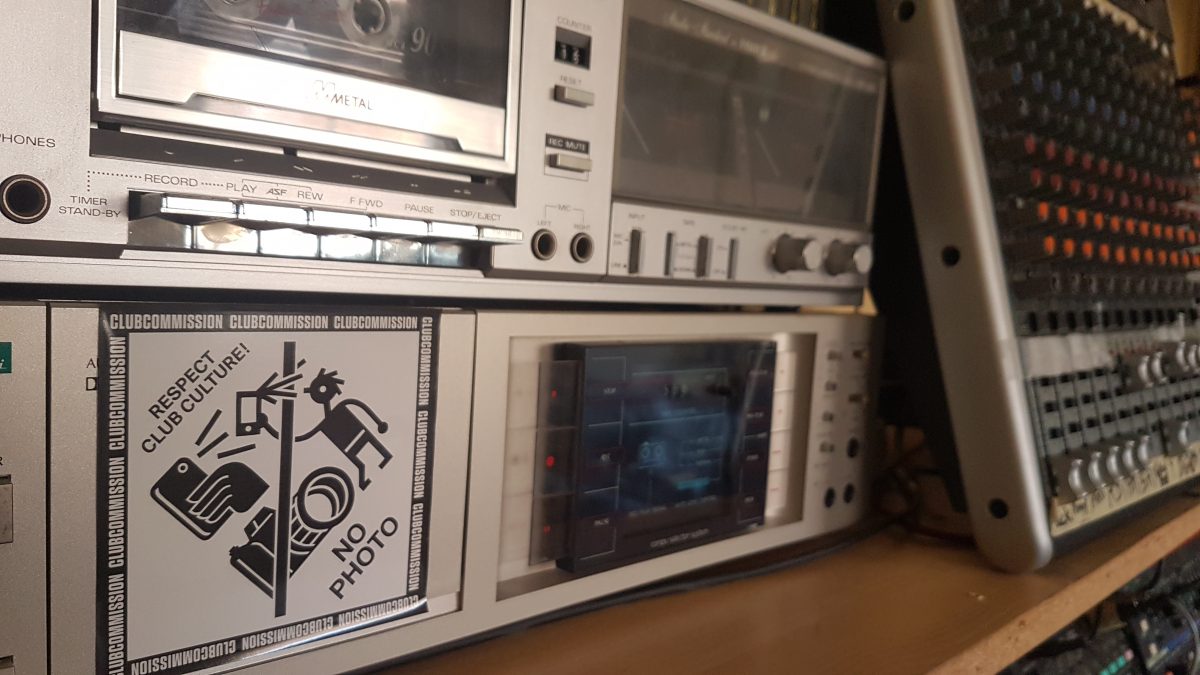 ViLN is an electronic duo escaping rurality with their new EP, 21450. You can find them on Instagram or Bandcamp.
Credits : Photo 1 – Serge, Photos 2, 3 & 5 – Thomas Mouton, Photo 4 – Duraff, Photo 6 – ViLN, artwork – Emma Rolland