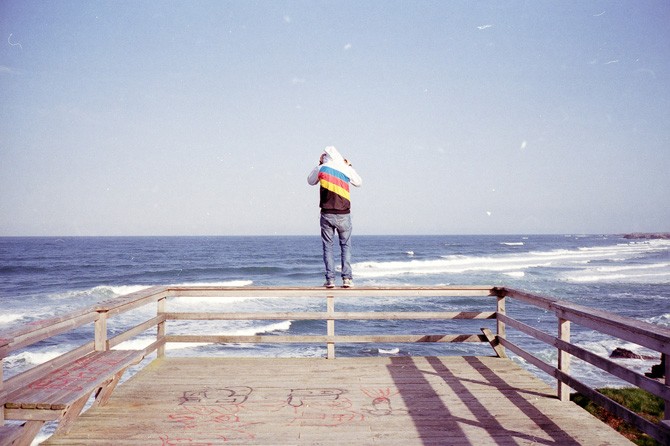 Tell us something about this picture
This photograph was taken at one of the lookouts built over the beach known as "beach of the Cathedrals", Lugo (Spain). It is a coastal region exposed to strong winds, that combined with the power of the sea, erode the coast forming spectacular cliffs.
During a walk for the coast, I climbed to the fence of the lookout and I told my girlfriend that she had two options: push me, or make me a photograph. The image is taken with a Contax T3.
_________
Vicente Fraga – photographer living in Pontavedra, Spain / on flickr – on tumblr