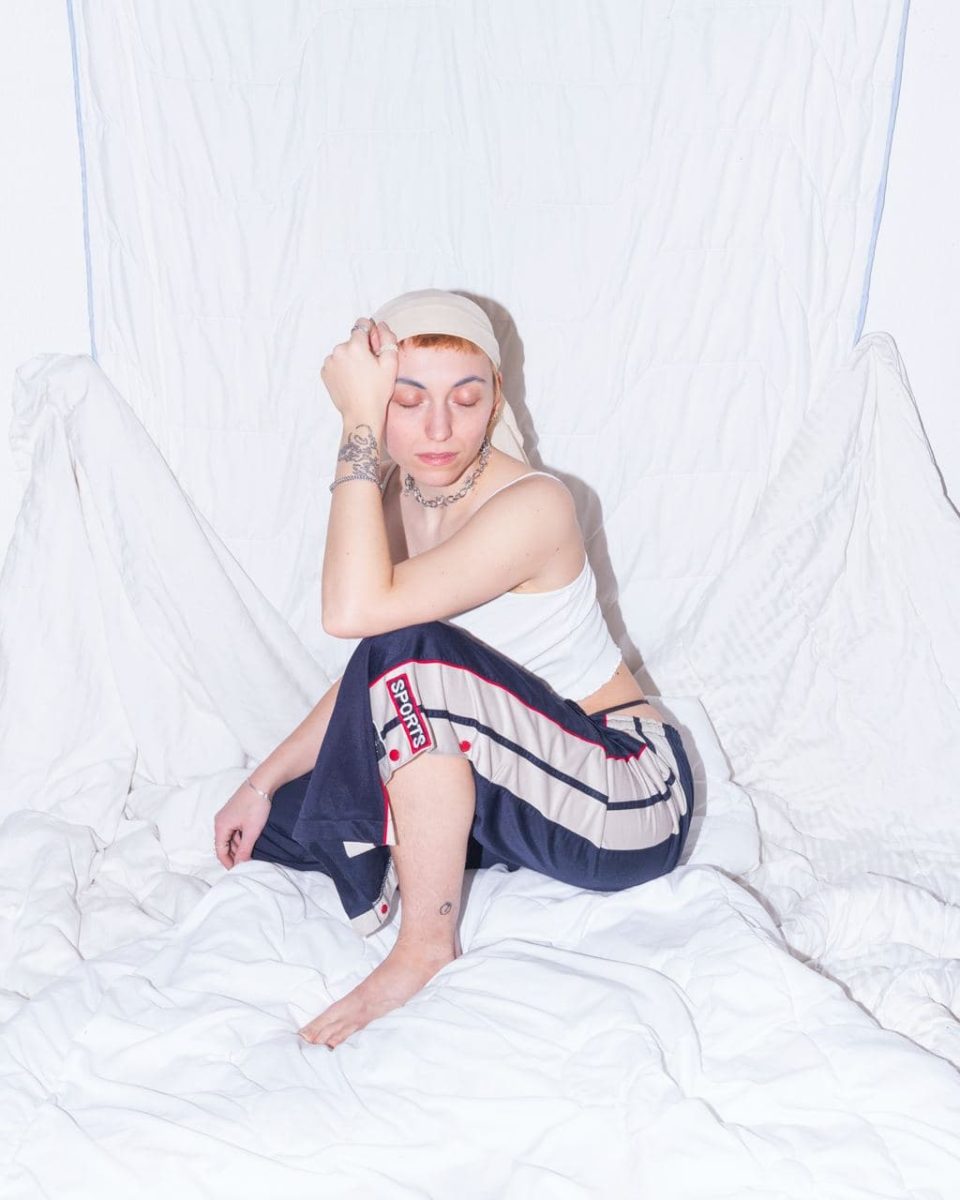 Always dancing for free and self organized.
jpeg.love
MUSIC . March 18th, 2022
jpeg.love is a Berlin-based vocalist & producer, also known as co-founder of Raiders Records.
Hi jpeg.love, who are you?
Haha, good question, I'm constantly changing and transforming so not so sure myself to be honest. Maybe a weird, cute, badboy bitch that loves bassy music?
What can we find in your head? And why this name, jpeg.love?
Way too much going on in there: adhd brain, cute chaos. Either doing ten projects simultaneously or procrastinating energy it is.
The "name thing" is quite boring: I started DJing and just had my first gig few months later and needed a name. I really hate coming up with names, so I was like "hmm it has to sound nice, but also represent me somehow", so I juggled with some words and then it just was jpeg.love ! It would actually be a good name for a porn star isn'it?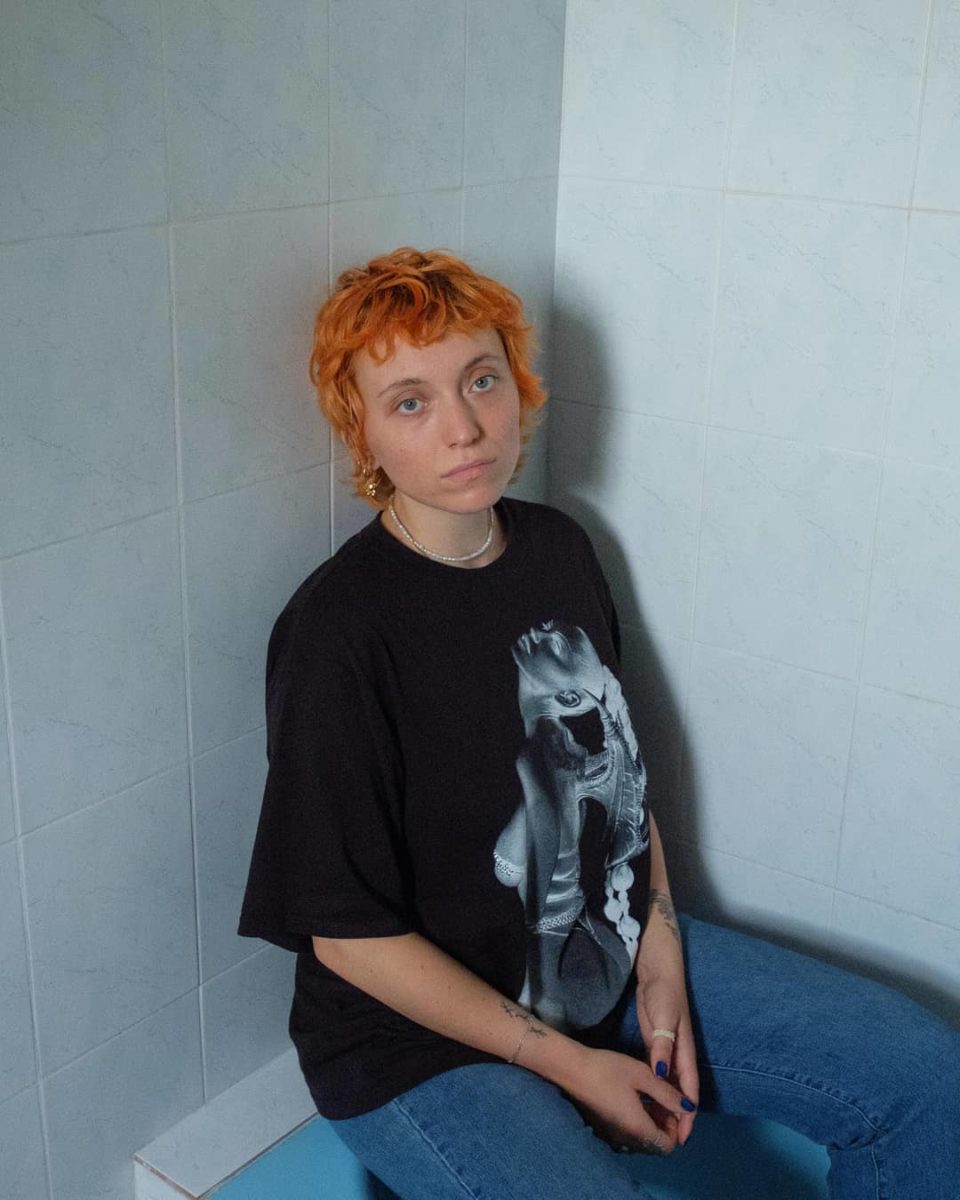 Could you tell us a little bit about some of your earliest musical memories?
I remember always singing to the music my mother listened to like Whitney Houston, Brandy, Cheer. I wanted to be a singer and I would always put loud music on in my room, dress up, climb the bed and perform my version of it. I was maybe four or five.
I grew up in Berlin indeed, music wise that was quite cool. And I went to a lot of illegal raves in my teenage years back then, when Berlin wasn't sold out.
Talking about Berlin, you did throw these little parties there whilst in school. Can you talk about those?
Back then, I organized some spontaneous raves, mostly outside with some friends. We had a mobile soundsystem, we would bring just wherever we thought was good and then have a little party there. That is just like everyone else did it. Going into old hospital ruins, old fabriques. Always dancing for free and self organized. It was a vibe!
Can you tell us a little bit about Berliner nightlife and club culture and how it's potentially changed in the last five years?
I would say before Covid, there has definitely been some little shift in bringing more awareness to the dancefloor regarding representation. That throwing parties by only cis-white dudes, booking only cis-white dudes for a crowd of mainly cis-white dudes is problemetic. Also the issue of racism within club culture has been addressed more directly, like internal structures, door policies, bookings. And then Covid started and the effect on club and nightlife culture retrospective has been crucial and still is. We learned as workers of the club scene that there are double standards.
Shopping Centers, Soccer stadiums can be open and full of people, but Clubs and their workers just simply have to stay closed, even with proper hygiene concepts. The good part of this was to see that people within the scene tried to support each other, keep clubs alive but in the end personally it showed me that being a nightlife worker whether from the DJ/Performer side or as a organizer will always mean that you need a plan B. In the end a lot of smaller Clubs had to close, people had to find other Jobs. Entrance went 5-10 euros up and I bet it will stay like that.
You remind us that your music wouldn't exist without the influence of black artists. Do you have any artists that you hold in that high regard?
All of them. They all influenced me and they all shaped my taste. But it's been especially black women and black queers!
With your own approach, can you explain the difference between ghetto house, breakbeat and footwork?
Ghetto House is nearer to the genre House, sometimes a bit faster, mostly with "sexplicit" vocals on it, the beat often nasty or rough. Breakbeat to me is everything with a Broken Beat, so not for to the floor rhythm and preferably has some drum samples on top of it.
A lot of R'n'B tracks have a Breakbeat rhythm actually, that's why there's so many breakbeat edits of it, easy to flip it.
Footwork evolved from the genre Ghettotech and is also known as Juke. It's uptempo chopped samples and loops with some stumbling kick patterns. hard to dance to but I fucking love it.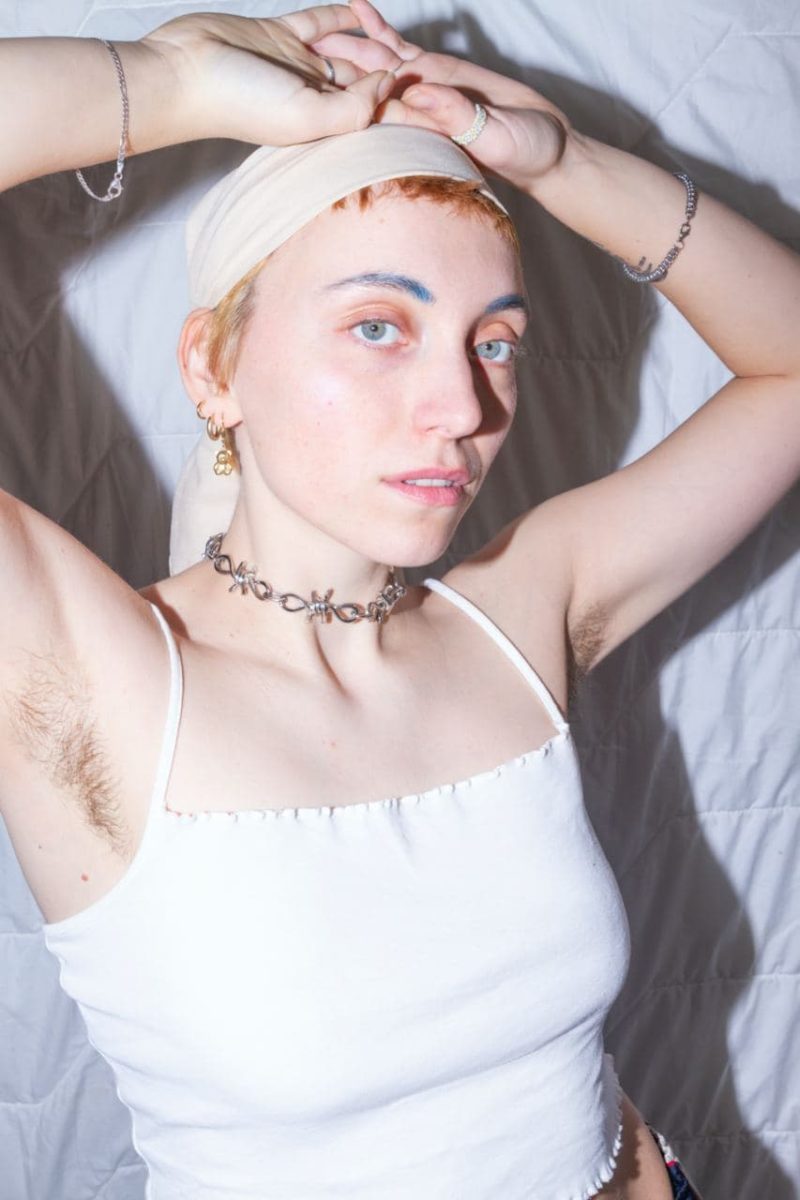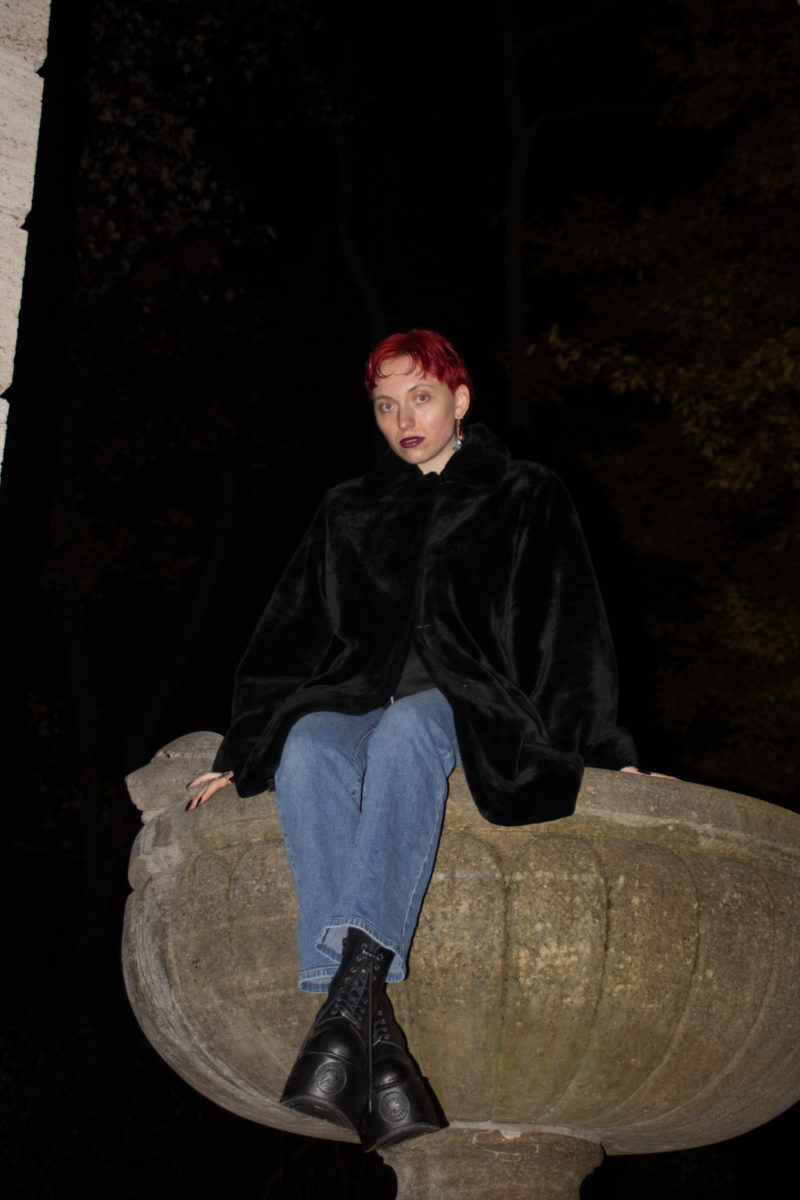 You released your first EP "Pleasure Times" in 2020, as a solo artist project. It was produced by Moodrich. How did it go? You sing, sample vocals and then you composed together?
Yes, we just started jamming together and quickly found our style and taste was matching. We co-produced it and I came up with some lyrics. Done, it just flowed from the start to the end?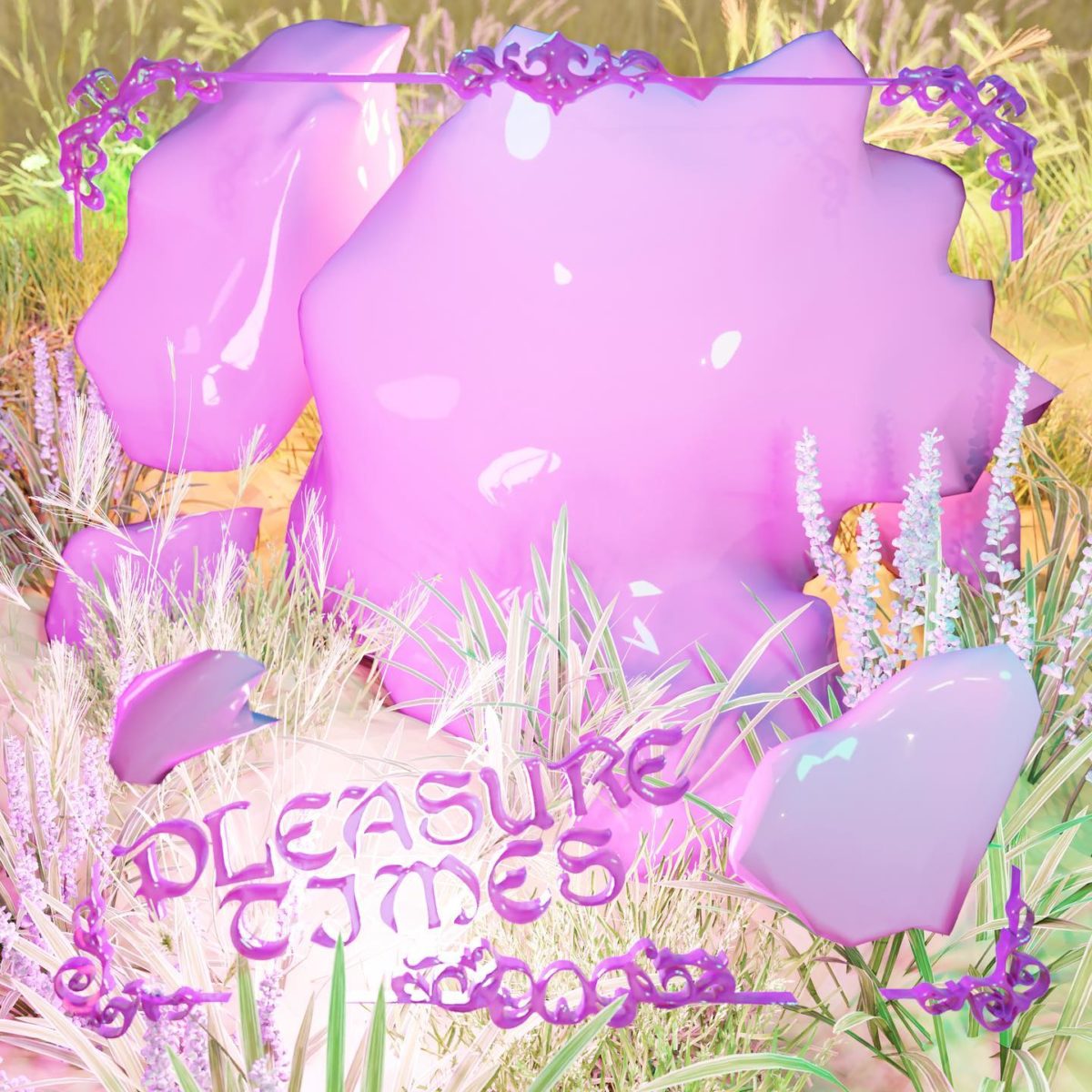 I ask myself how you found "this thing" to mix rhythmic with vocals. I'm interested to hear how those two musical worlds intersect for you?
There is no limits if it comes to mixing, if you ask me. I love the challenge and I love too many genres, I couldn't just keep it with the ones that fit better together?
I also read that you started mixing about 2 years ago and producing about 1 year. How did you learn so fast? Is it true, you were born with a 128 GB collection of killer tunes in your fingers and your umbilical cord connected to Pioneers DJ equipment?
Hahaha well, actually I had my first DJ experiences with like 17 using Virtual DJ and playing at someone's birthday party.
I did that like three times but then I stopped.
I have always been a musical person and autodidact. If I wanna learn something, I learn it. But also I'm still at the very beginning with my producing skills and my DJing – still lots of things to learn for me.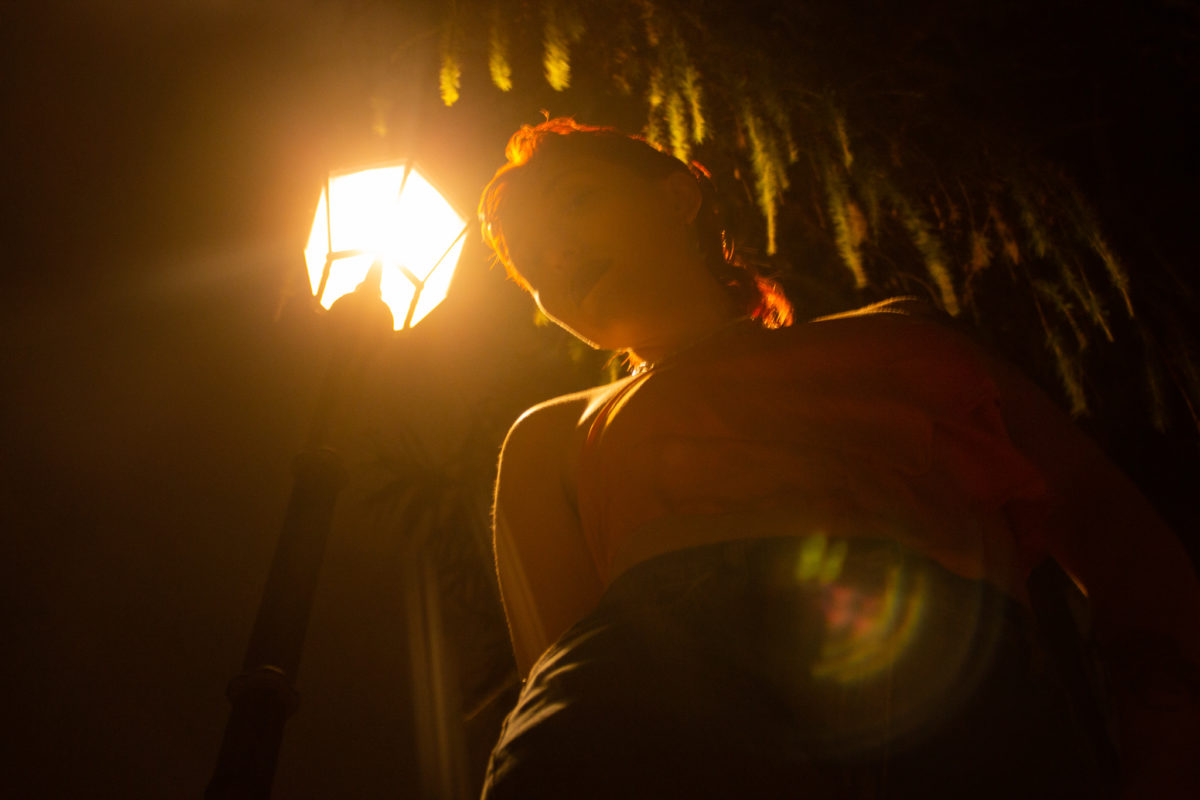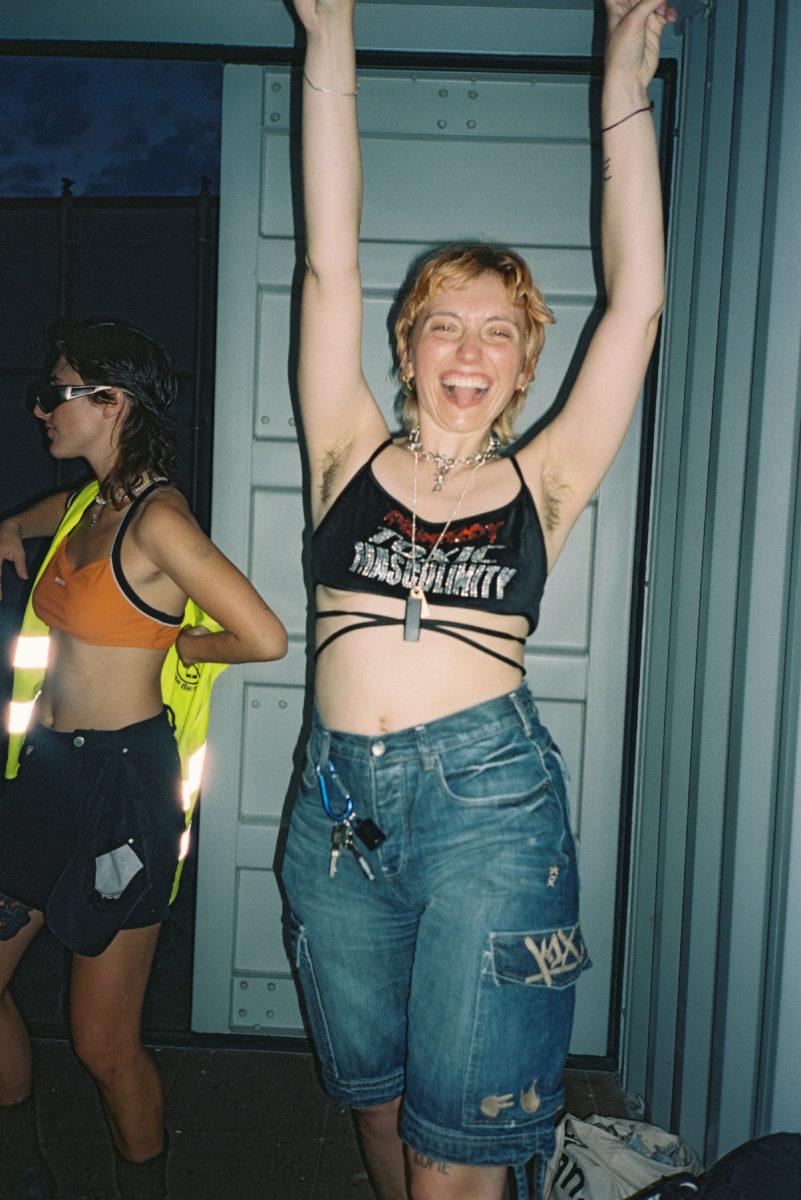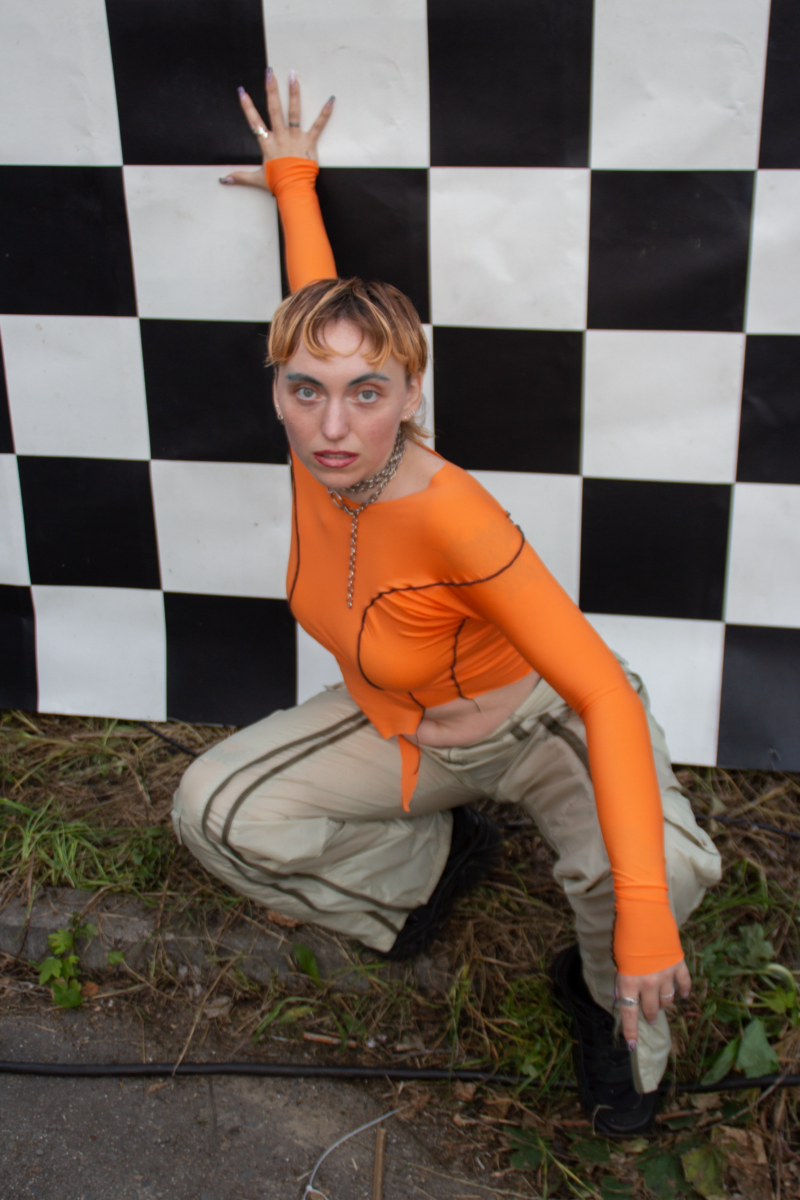 Do you have a process for putting tunes together?
I guess I have some little routine actually. I mean I usually go through the tracks I have and see what I'm in the mood for, put them in a new playlist, then maybe grind some more tracks on Bandcamp or Soundcloud and see if they fit in the playlist with the tracks I already chose and then at some point sort them usually by BPM first and then one more time how they flow together.
Your last project "Wandel", composed of 5 tracks, is more vocal. its title suggests, the 808 and the soul voice are the elements that stand out. I loved this R&B and hip-hop influence. Can you tell us more about how this project started?
I was just jamming around with Moodrich and some other friends and this tape thing just evolved from the hangouts. It was fun, we felt it, we did it. It just happened.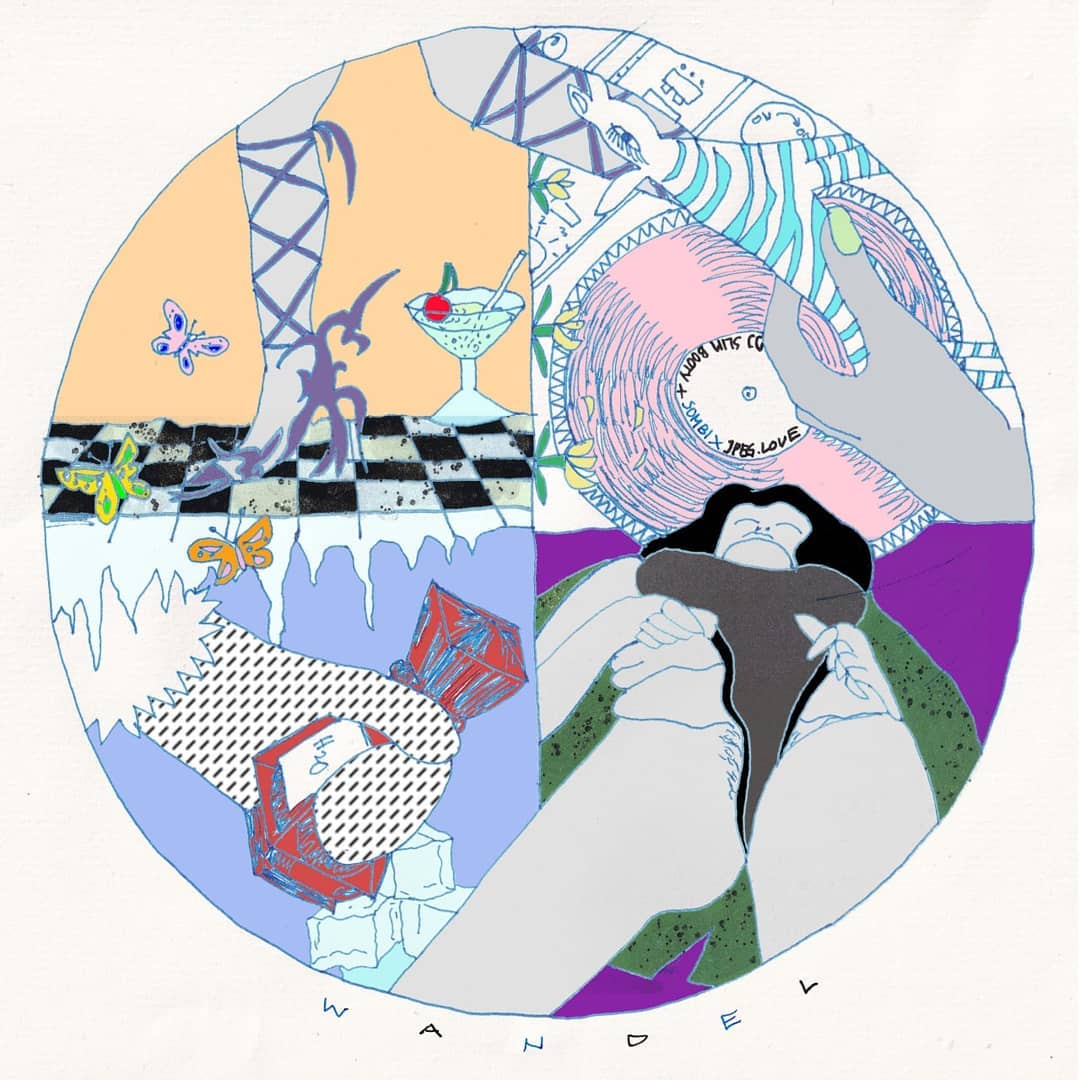 How does your room studio look like?
Super basic. I mainly use Ableton, I have a small midi board and a TC-Helicon I sometimes use for voice effects but it's rather for live performance.
I've got a basic stage mic, 2 monitor speakers, that's it. In the living room, I have my XDJ's and a mixer.
You are also behind Raiders Records with Souci. How and when was the label created?
Not just Souci but even six more people (Tamila, Turk&Fin, Young Lychee, DJ Fucks Himself, $ombi) can you imagine?
That happened in 2019. Just different friend groups coming together wanting to do a party playing Ghetto House and Ghettotech. We did it, we repeated it several times, one thing led to another. Then, in 2020, we became a label?
Do you have other projects currently or to come?
Yes, I'm working on a punky breaky collaboration EP with DJ Fucks Himself, a vocal sample pack together with DJ fuckoff and some more stuff, maybe another EP or album? Let's see :)
When was the last time you properly danced?
Define properly dancing hehe. Well I'd say it was at our open air rave last September, Hyperlink. AUCO was playing this smashing Jungle set and the only thing I did was bangin my head and poguing around trying to not annoy the other people too hard haha.
Last but one question for us, what was the last thing to put a big smile on your face?
My friend gifting me a massage out of the blue, such a cute move <3<3<3
What are you going to do just after having answered this final question?
Going to a dance class and sweat !
Thanks jpeg.love
jpeg.love is a German DJ, vocalist & producer living in Berlin – Find them on Soundcloud, Bandcamp and Instagram.
Credits / Photos cover-3 : Joana Pratschke – Photo 2 : Yao Wang – Artwork 1 : Björn Heerßen – Photos 4-7 : Morena Micelli – Artwork 2 : frieedland – Photos 5-6-8 : ??